With the 2015 BMW-Berlin Marathon just finished, I have gathered some tips for those with the goal of completing the 42.2 kilometers in 2016.
Personally, I run only when chased, however my husband has been doing marathons for many years and one of his goals was to run a marathon while we are stationed in Europe. Basically my husband trained hard for many months and I tagged along at the end to see what all the fuss was about.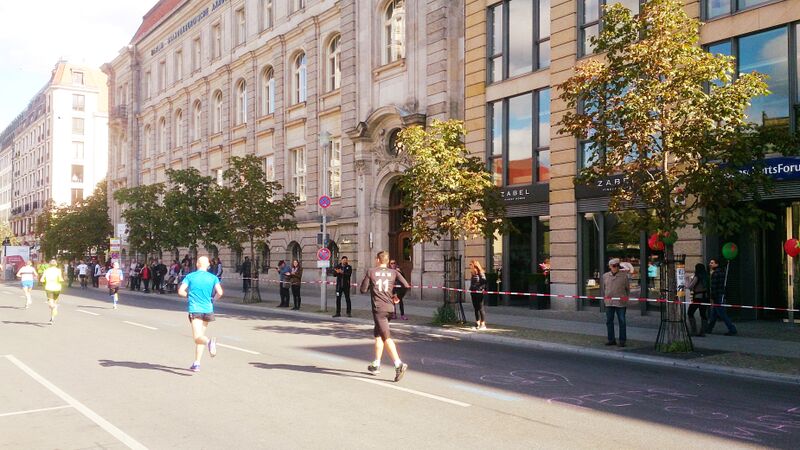 © Kelly Lauer
Register:
The 2016 Berlin Marathon will take place on September 25.
Entry is limited to 40,000 participants and is awarded by ballot procedure.
Registration begins on October 19th (at noon) and ends on November 1st at midnight.
The ballot results are announced in the beginning of December 2015.
Register online at: http://www.bmw-berlin-marathon.com/en/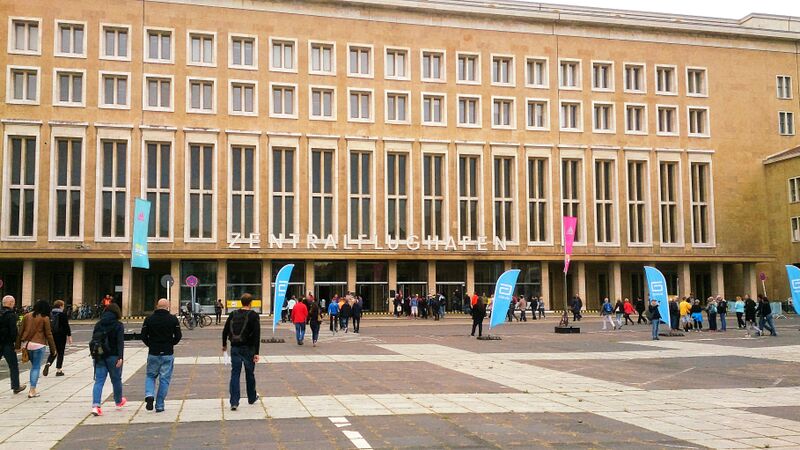 © Kelly Lauer
Hotels:
As you would expect, hotel rooms during the marathon book up fast and prices tend to be heavily inflated as you get closer to the race. We booked our hotel room a year in advance, knowing that we didn't need a deposit to secure the room and we could cancel if my husband didn't end up being lucky enough to be chosen this year.  Booking so far in advance, we got a rate that was a third of the price of the same room just a month before the race. The moral is, book now, plan later!
Exploring Berlin:
I recommend going to Berlin a few days before the marathon for a couple of reasons: 1) It gives you a chance to stretch your legs a bit. It's hard to run a long distance if you've been cramped on a train, plane, or car too soon before; 2) Running a marathon is crazy, but trying to walk around to tourist sites after a marathon is even crazier. Assume your legs will be ready to fall off and you won't be able to focus on seeing the wonders of Berlin.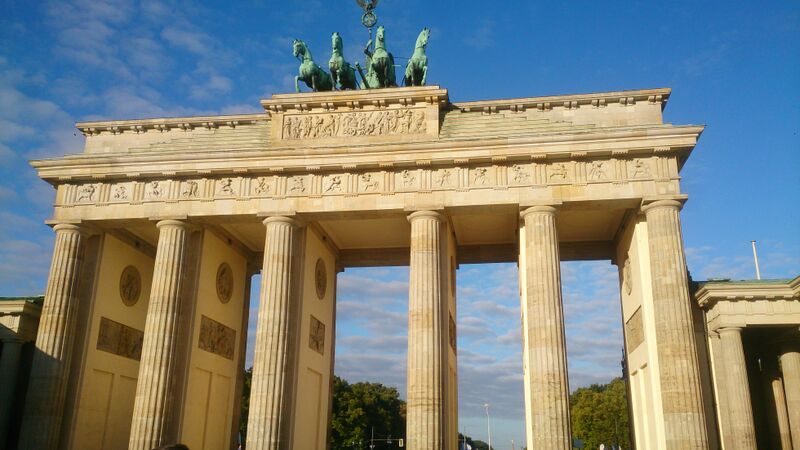 © Kelly Lauer

Driving/Parking

:

If you choose to drive to Berlin for the marathon, just be aware that many roads will be closed the whole day of the race. Before putting your car in a parking garage that you won't be able to get out of, be sure to check the interactive map on the website: http://www.bmw-berlin-marathon.com/en/race-week/interactive-map.html.  You can choose to view street closings on various days and at various times on race weekend.  This is especially important if you are planning to leave the same day as the race.

Getting There:

Berlin is about 6 hours north of Kaiserslautern, Wiesbaden, and Stuttgart. For information on getting there by train, check www.bahn.com .

Author Profile: Kelly is a DOD wife, devoted dog-mom, a mediocre cook, a whiskey aficionado and an avid traveler who's exploring the Kaiserslautern area with dog and husband in tow.

Featured Image Photo Credit: © Kelly Lauer

(Visited 714 times, 1 visits today)

Tags: