In the Netherlands, the Dutch Tulip Blossom attracts millions of visitors every year. Why? Because it's just so stunningly beautiful. Seemingly endless rows of tulips, hyacinths and daffodils, of all colors, line the streets of North Holland, a Dutch province, as their scent fills the air and all your troubles melt away.
The entire northwest coast serves as the festival venue for this 'natural' (I mean.. they don't plant themselves.. but still) spectacle that everyone with the ability to do so should witness in their lives.
As it is only a few hours' drive from Germany, North Holland can be explored during a slightly extended weekend. It's the ideal location to rewind and ride your bike along the fields, hike across the dunes or go for strolls on the beach.
There are also a number of small towns in the area worth visiting to guarantee that your trip is equal parts nature, architecture and food, which everyone knows to be the holy trinity of traveling.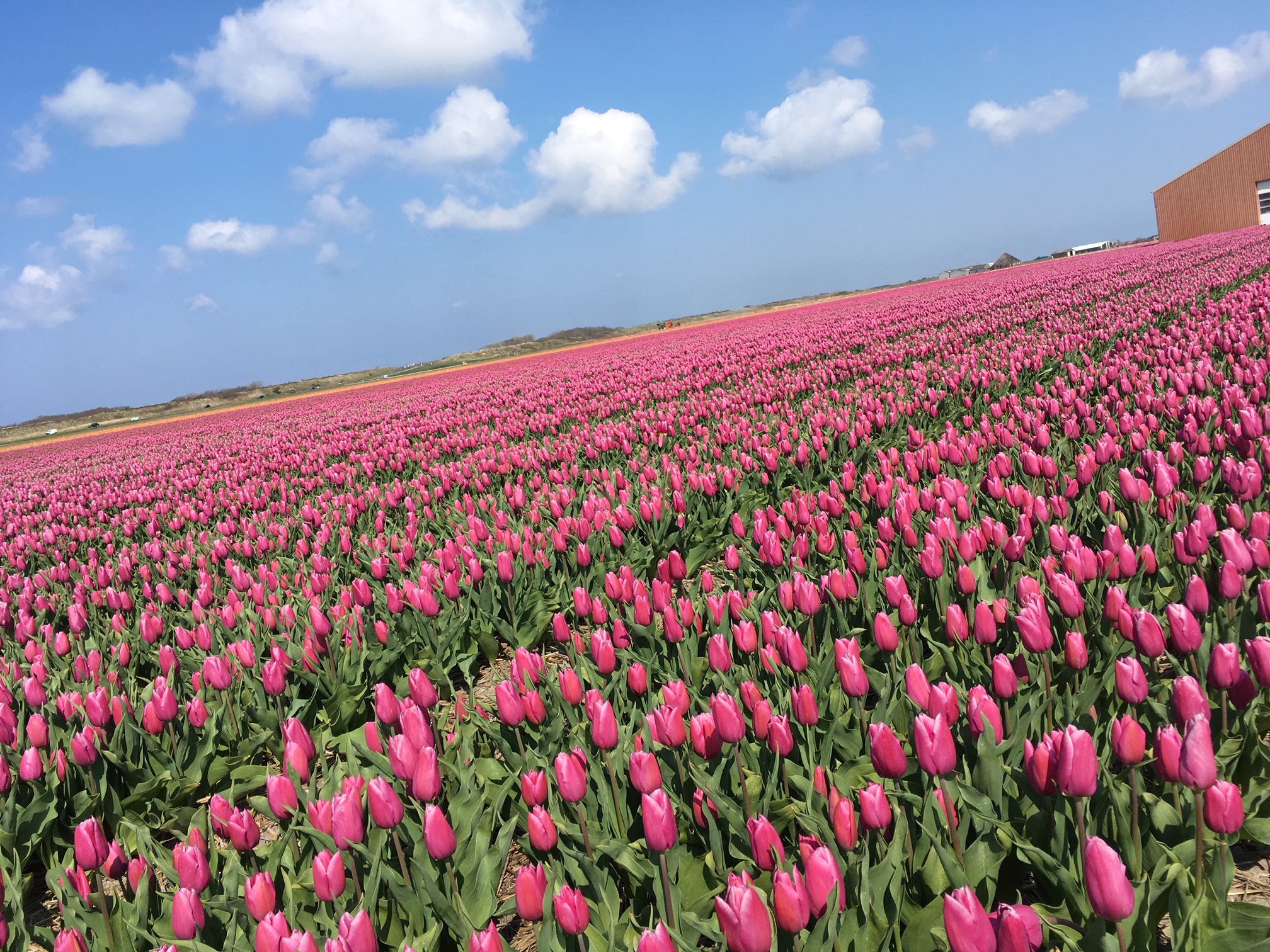 | Military in Germany
There are maps to find the best tulip fields but, honestly, they are everywhere. Nonetheless, here are a couple of places to keep in mind when looking for accommodation and to type into your GPS: Wildrijk and Belkmerweg 65, Sint Maartensvlotbrug; t'Zand and Westerweg 8, Callantsoog.
Alkmaar
The area's most famous larger town, and known as the "Dutch City of Cheese," Alkmaar could be referred to as a mini Amsterdam. With fantastic architecture, canals, independent shops and so much green everywhere, it can certainly compete with the country's capital minus all the people.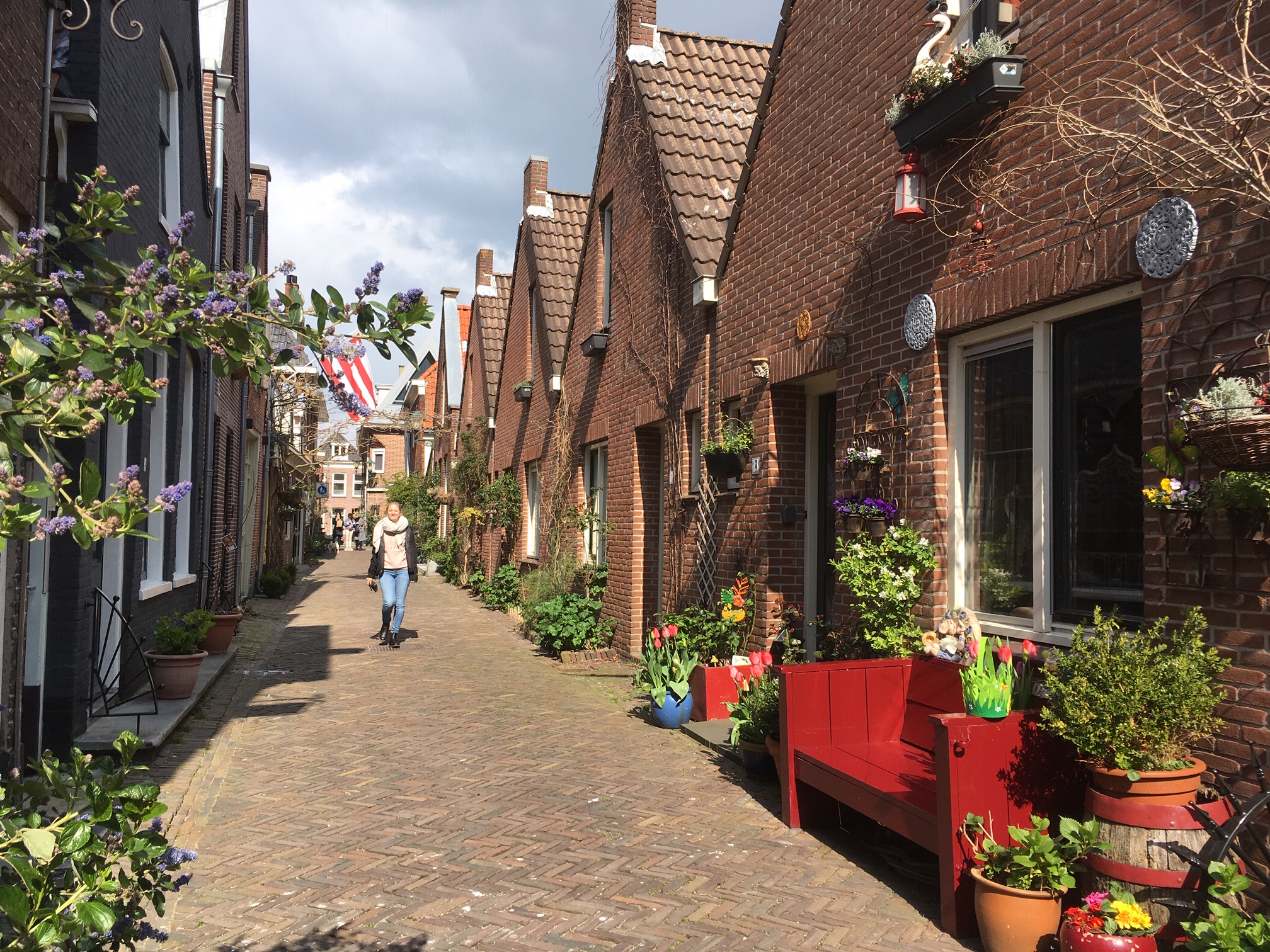 | Military in Germany
I have been told it's considered rude to keep your curtains or blinds drawn in the Netherlands so there are plenty of tastefully decorated houses to peek into and grab some interior design inspiration as you walk along the water or discover little alleys.
At Anne & Max you can enjoy a cup of coffee or fresh food on an actual boat because it's Holland and that's just how they do it over there. Whatever else you might be craving can be found here as well, with international restaurants, cafés and pancake places as far as the eye can see. Tip: try some Poffertjes, fluffy mini pancakes served with powdered sugar and an extra dose of delicious.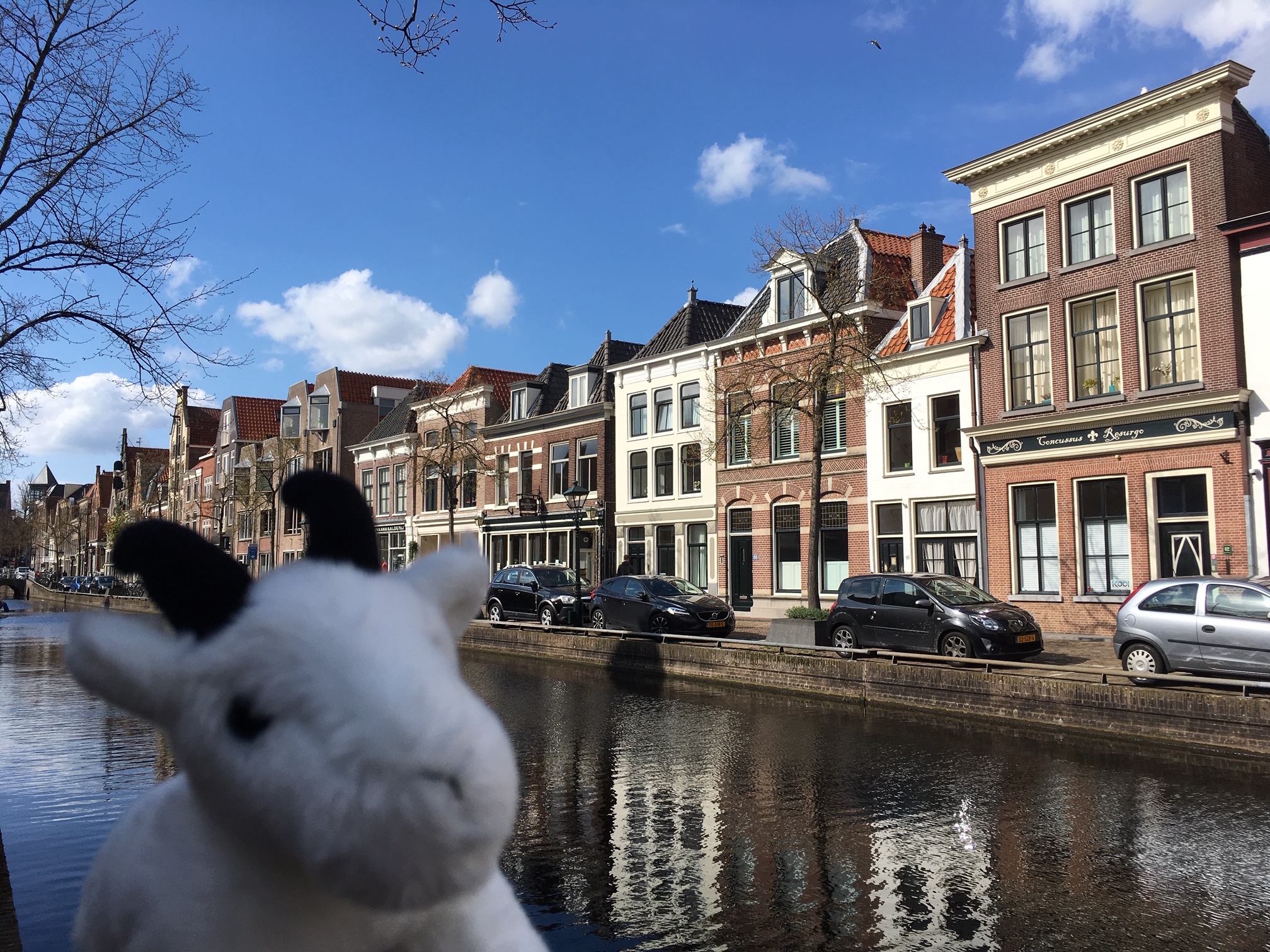 | Military in Germany
Dutch Cheese Museum
The country's official cheese museum, Kaasmuseum, offers a multi-story exhibition located in the heart of Alkmaar and features interesting facts and historical artifacts surrounding the art and craft of cheese making and how it has changed through time. You even get a gouda sample with your ticket. Admission costs €6 per adult and €2.50 per child.
It offers a nice view of the historic market square, which still hosts the traditional cheese market, Kaasmarkt, every Friday morning until September 27. It's quite the spectacle with wheels of cheese being carried around and members of the cheese guild (yup, it's a thing) dressing up. Its exact origin date is unknown but the celebration definitely dates back to the early 1600s.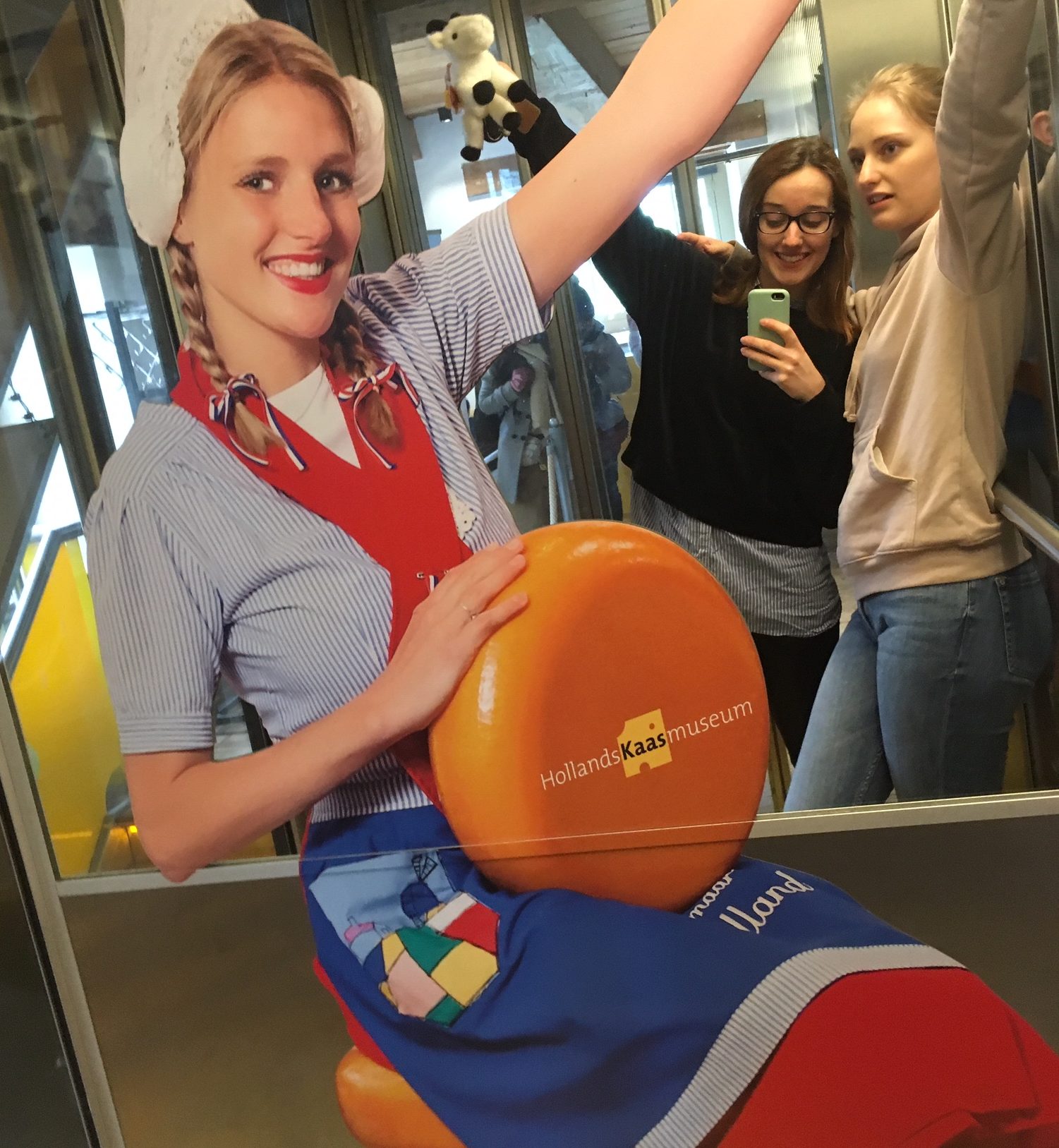 | Military in Germany
Keukenhof
Keukenhof is the park with the world's largest variety of tulips and about 7 million bulbs blooming every year. Admission costs €19.50 per adult. It is absolutely breathtaking but it does get quite crowded, particularly during weekends, so you might want to consider taking those insta shots in the public tulip fields surrounding Lisse instead.
Be careful not to trample on the flowers and don't walk into the fields. Farmers also ask that you do not sit in them as you can carry the seeds elsewhere and we don't want these perfectly color-coded seas of gorgeousness to have any invalids amongst them. The park only opens for 8 weeks a year and is open from March 23 to May 14, 2023.
Haarlem
Another cozy town on the water, Haarlem is the capital of North Holland. It's quite hip and modern and has an annual flower parade where visitors can admire 'flower sculptures' on floats that started their day all the way up in Noordwijk. You can also enjoy freshly made Stroopwaffles, caramel-filled slices of deliciousness, as you wander the narrow streets. The city also has lots of art museums, the oldest house in the country (from 1395)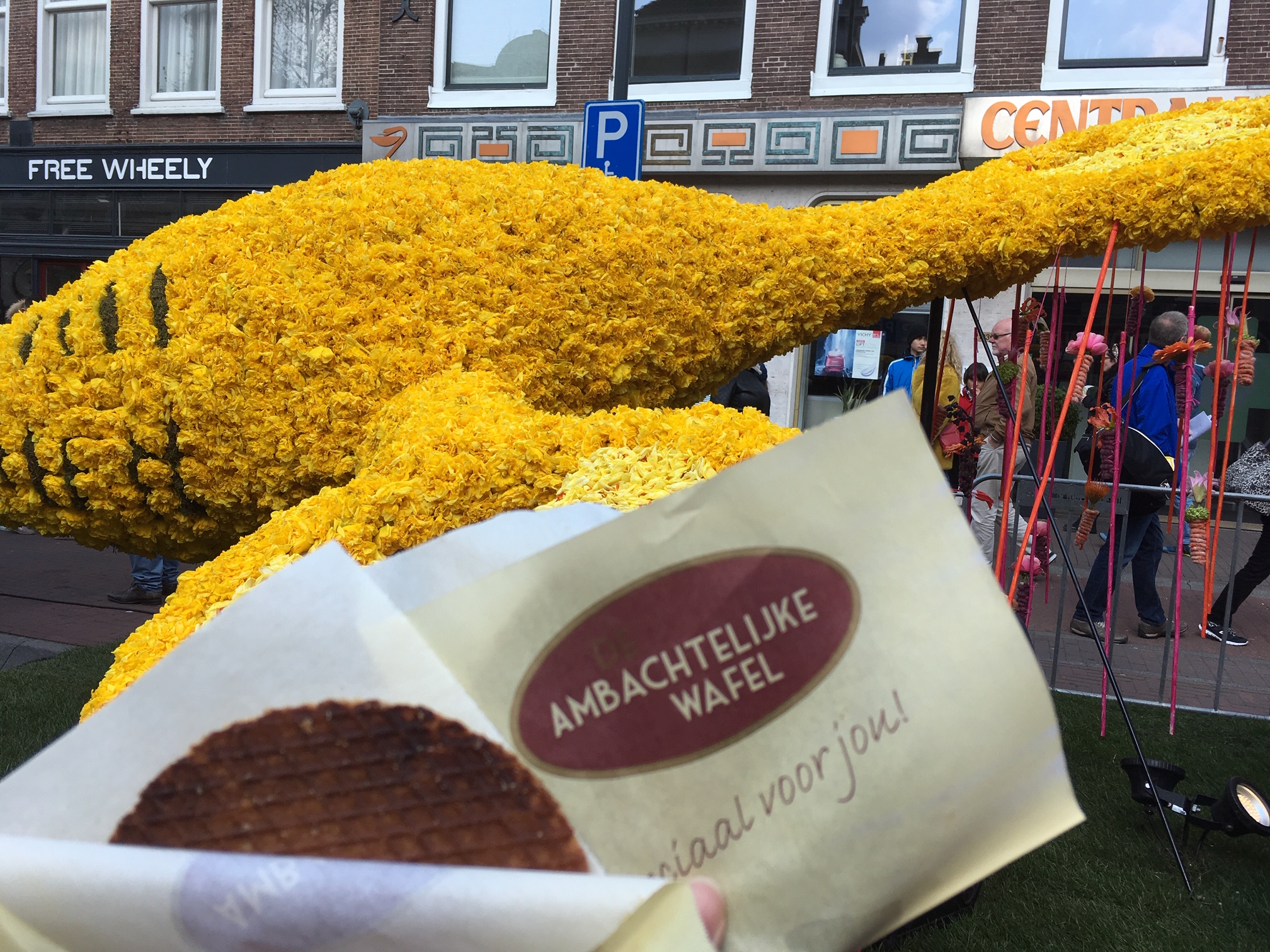 | Military in Germany
Where to Stay

| Military in Germany
Bookmark This Page Today for Exclusive Deals
There are plenty of great options. We stayed in a newly renovated farmhouse located in the middle of nowhere, flooded with light from all sides, only 15 minutes by foot from the beach and 10 minutes by bike from the most magnificent tulip fields. We were greeted by a curious horse every morning and had an actual windmill right next door in case you thought it couldn't get any more Dutch than the flowers, dunes and bike lanes surrounding it.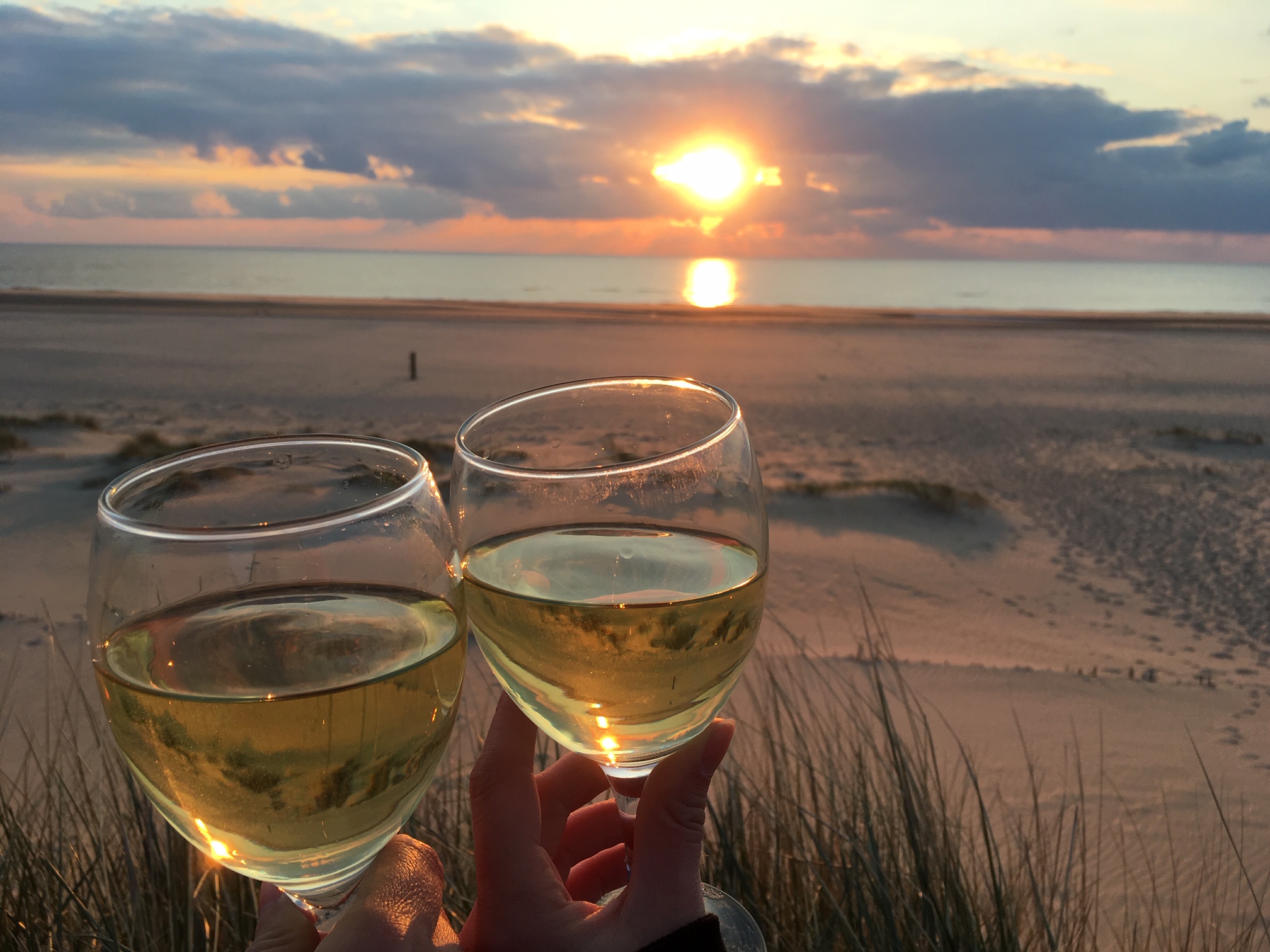 | Military in Germany
The area is so quiet and peaceful with nothing but a whole bunch of baby sheep (experts sometimes refer to them lambs) and green fields in every direction you walk. When we enjoyed this picturesque sunset with a glass of wine, there wasn't a soul to be seen or heard. Absolute serenity.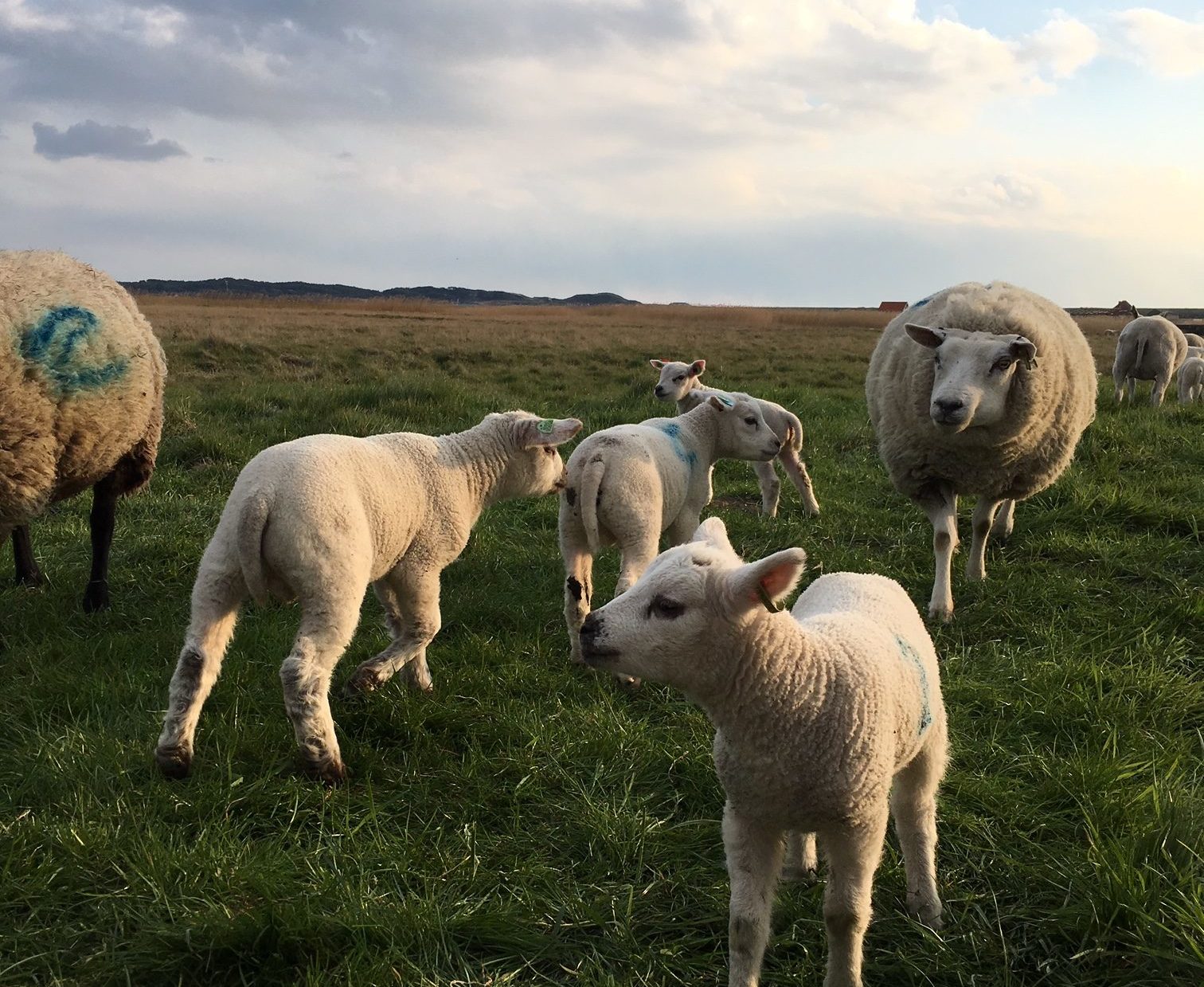 | Military in Germany
Getting There
By car, Schoorl is located less than 5 hours from Wiesbaden, 5.5 hours from the KMC and 7 from Stuttgart. There is a train connection to Alkmaar with as little as 2 changes from Kaiserslautern and it's only a 9-minute bus ride from there to Schoorl. Check the Deutsche Bahn site for more info on train connections.
Author's profile: Leonie is a poetry-loving literature student with a passion for small towns, road trips, and self-timering photos of her back where she acts like she has no idea a photo is being taken even though she just spent 25 minutes leaning her phone against a patch of grass. When she isn't hopping from one bargain flight to the next, she is making sure you're hanging with the locals and staying updated on events in your area.
View this post on Instagram