Traveling abroad with children is quite an undertaking. Kids thrive on scheduling and routine, and travel is inherently chaotic and unpredictable. Put the two together, and you've got a recipe for disaster. 
Once you manage to get where you're going, with little ones in tow, you're probably going to be wondering how to keep them entertained. Kids are demanding, and when they're bored they can turn into a handful pretty quick. What's more, in a foreign country where you speak little of the native language, finding an outlet for your little ones to play and blow off some steam can seem impossible. Without being able to ask locals directly, you'll probably feel totally lost.
Thankfully, several online resources are available to help you locate kid-friendly attractions before you embark on your trip. Below is a list of the best attractions in and around Hamburg, Germany for kids and parents on a European tour. If your family finds itself passing through the Hamburg area, be sure to give these spots a try.
1. The Hamburg Zoo (Hagenbeck)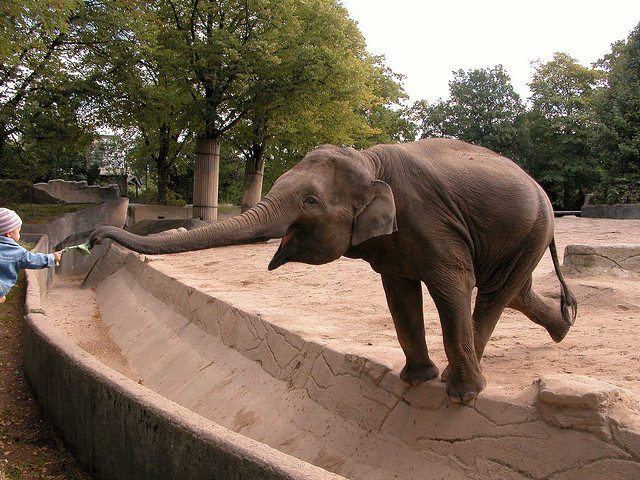 © Tobias
A trip to the zoo is perfect for kids of any age, usually adults too! The Hamburg Zoo is one of the best in Eastern Europe, and it houses a variety of beautiful and exotic animals.
Allow at least two or three hours to get the most from this attraction. Information about the zoo's location, hours, and policies can be found on the zoo's website. Ticket prices are 20€ for one adult and 15€ for children 4-16 years old.
2. Hamburger Dom
© Pixabay-LoboStudioHamburg
If you plan to visit Hamburg during the summer months, be sure to stop by the Hamburg Dom – Hamburg's summer carnival with rides, fireworks, games, and delicious local fare. Younger children may not be able to ride all of the carnival rides, but there are plenty of other activities for younger kids.
The regional Hamburg website has everything you need to know about visiting the carnival with your family.
3. The Airbus Factory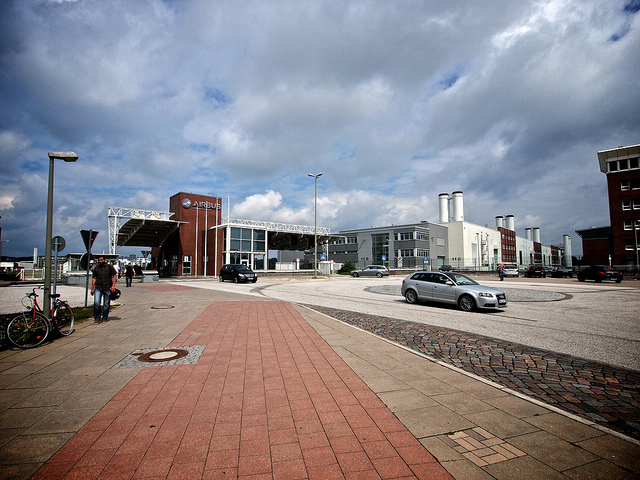 © Jack Amick
Hamburg is home to a large manufacturing facility that produces the famous Airbus plane. The factory offers tours year round, and the experience is not to be missed. This attraction is recommended for slightly older children, especially those with an interest in transportation. Click here for more information.
4. Miniatur Wunderland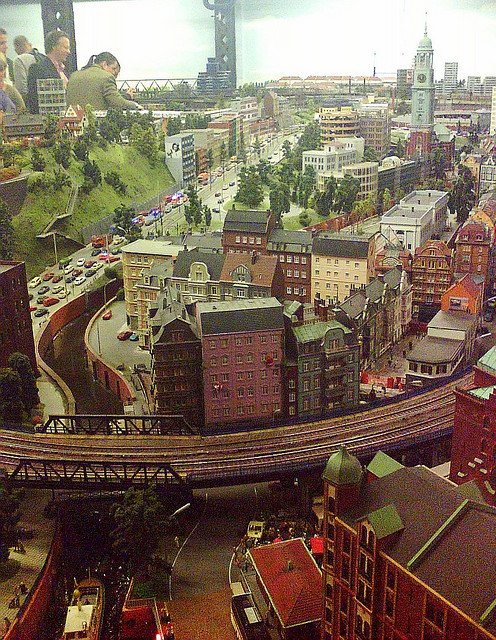 © Axel Bruns
Does your child like model cars, trains, or buildings? If so, the Miniatur Wunderland is the perfect spot. This attraction is the largest assembly of model trains and landscape in the world, and the detail of the display is incredible. It also is home to the world's largest model train set.
Older children, probably 6+, will appreciate this attraction most. Children measuring under three feet are admitted free with an adult, but pricing for children, adults, and seniors is variable due to the many discount packages offered. Find pricing specifics on Miniatur Wunderland's site.
5. The International Maritime Museum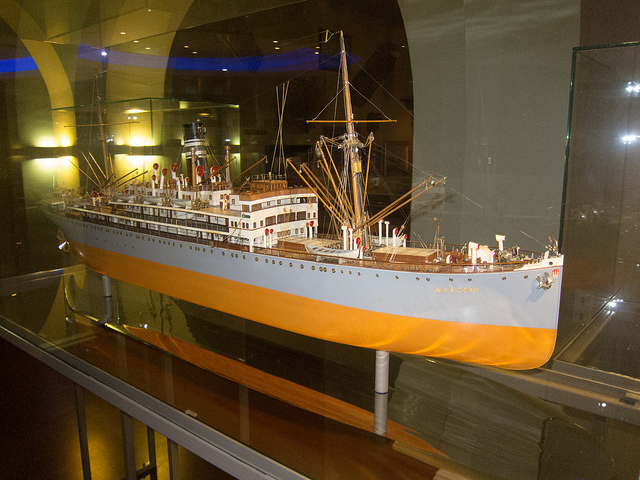 © Thomas Quine
For children with an interest in ships, naval history, and sailing, the International Maritime Museum is a wonderful display of various boats and naval exhibits. This attraction is suited best for children 10 and up.
Rates are 12.50€ for one adult, 14.50€ for a small family, and 24.50€ for a large family.
6. Waldspielplatz Niendorfer Gehege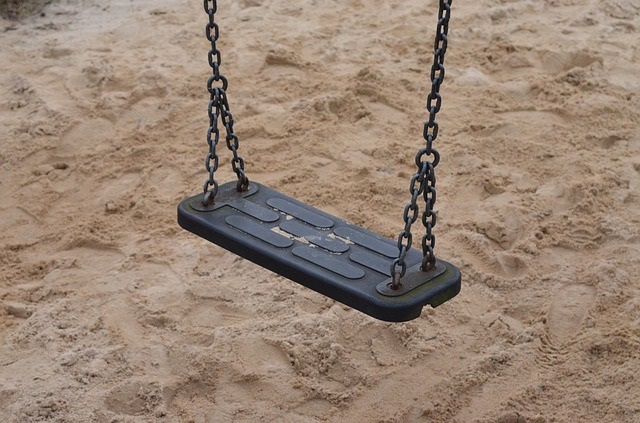 © Pixabay-Huskyherz
This park and playground is a great spot for an afternoon family getaway. With plenty of play equipment and a deer sanctuary on-site, this park gives kids the chance to expend some of their endless energy and get a glimpse of exciting wildlife at the same time.
There is no fee for admission to the park, and children of all ages are welcome. Click here for more information about the park, including an address.
Kid-Friendly Hotels
Jufa Hotels – this chain of rental suites provides several family-oriented amenities, including stroller rental and storage, baby monitors, changing tables, and night-lights. Additional amenities that are family-friendly can be found on Jufa's website.
Dorint Hotels – Dorint brand hotels offer special amenities just for kids. Electrical socket covers, napping and changing facilities, children's entertainment, children's menu, painting sets, children's TV channel and extra children's cots are all available. Upon request (with extra charges), babysitting services, bottle warmers and more is available. Visit their website for more information and kid-friendly amentities.
For a larger selection of kid-friendly hotels, check out this list from Trip Advisor.
Enjoy your time in Hamburg, and don't miss a visit to these fun-filled destinations when you're traveling through Hamburg, or just need a weekend outing with the kids. Locals and other travelers agree that they won't disappoint!
Getting There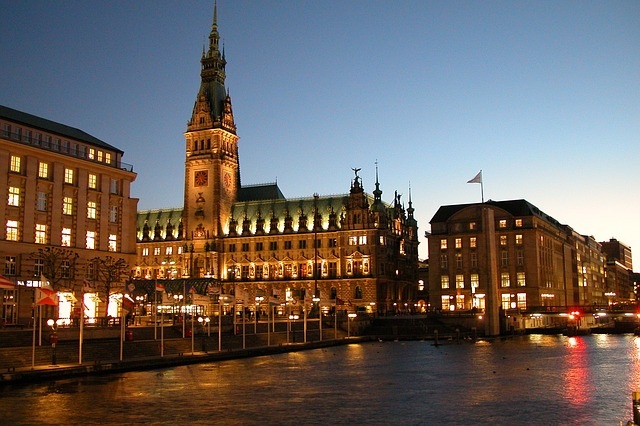 © Pixabay-LoboStudioHamburg
The journey time to Hamburg is around 6 hours drive from Kaiserslautern, 5.5 hours from Wiesbaden and 6.5 hours from Stuttgart. Click on DB Train for train details. It's worth noting that the train from Stuttgart is quicker by an hour than driving.
There are also some great all-inclusive offers that include train, hotel, meals and in some cases tickets to musicals from the Hamburg Tourist Office, which are well worth checking out.
Author's profile: Emily Turberville-Tully is mommy to 2 little guys who are funny, adventurous and always on the go. Whether a trip to the park or playing catch in the backyard, there is sure to be laughter and smiles. When not entertaining her boys (or being entertained by them!), Emily can be found writing for ESA Serviced Apartments or going on a fun-filled trip with the family. Follow Emily on Google+.
Featured Image Photo Credit: © Brittany Randolph