My favorite season in Germany is spring. I love the flowers and bees buzzing and the countryside popping with new life. Almost everyone wants to head out the door and spend more time in the sun.
Last month I went to the Kircheblüten (Cherry Blossom) Festival in Mösbach (a little town in the Black Forest.) While I was there, I met a few wine vintners who invited my family to a "Wine Walk" or "Wein-wanderung." Here's an article on these wonderful, interactive and tasty outings that are great fun for the whole family.
Kappelrodeck-Waldulmer Culinary Wine Walk/Hike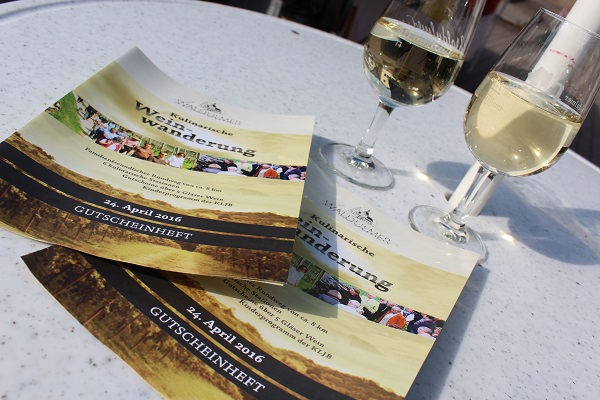 © Wendy Payne
We drove to Kappelrodeck-Waldulm in the middle Black Forest for a "Culinary Wine Walk." Considered to be the red wine region of Baden-Württemberg, we were in for a treat. We had a great time and met wonderful people like Jutta Gerber (our walking guide) as we hiked through the vineyards. Occasionally on our hike, she would stop and tell us about the production, crops and different vines on the hill. I learned about the history of the towns of Waldulm and Kappelrodeck, when the churches were built and how the tourism and wine industries help this community continue to thrive.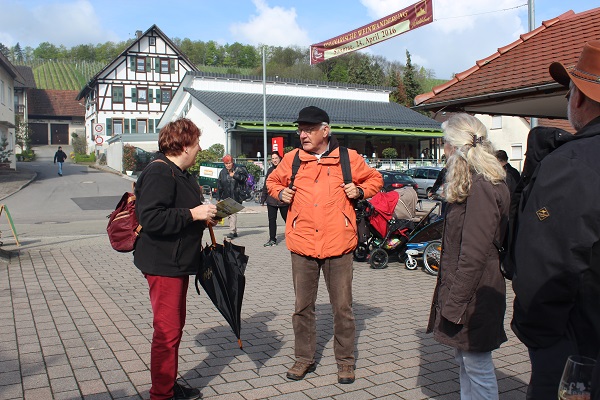 © Wendy Payne
For €9/person, our 7 km hike included six culinary stops and six tastings of wine/Sekt (champagne) plus a souvenir tasting glass. Every kilometer or so we would have a tasting and eating station, fully equipped with a WC (toilet) and picnic area. We found some children activities as well as children of all ages, including babies and toddlers in carriers and heavy-duty strollers. (Check each event for child-friendly walks.)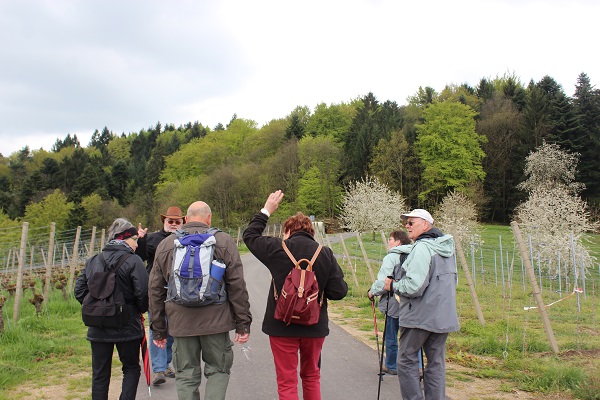 © Wendy Payne
One station had an incredible view of the Straßbourg Cathedral in France. We were so close to France at one point on our walk, we passed at European sign indicating we were on the border.
This event was sponsored by the Waldulmer Winzergenossenschaft, the winery is right in the center of town and seems to be the community's heartbeat.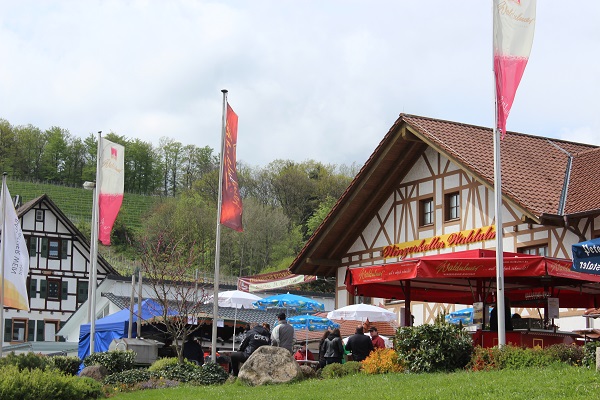 © Wendy Payne
Known for its wine, culinary excellence and impressive vineyards, Kappelrodeck-Waldulm is a great tourist destination. Located in the middle Black Forest in the region of Achertal, this town is considered one of the most beautiful destinations to visit in wine country.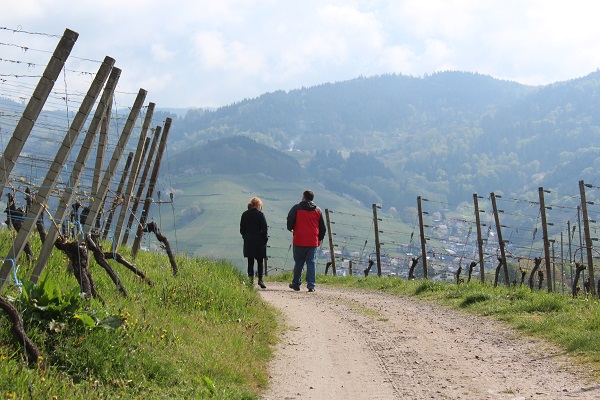 © Wendy Payne
Tickets and Information
The county of Baden-Württemberg is laden with vineyards in which the wine tends to be sweet (suß) or dry (trocken.) The advantages of living here is the availability and opportunity to try many different wines. The wine walks/hikes can be a little hard to find although most of the wine towns will post their events.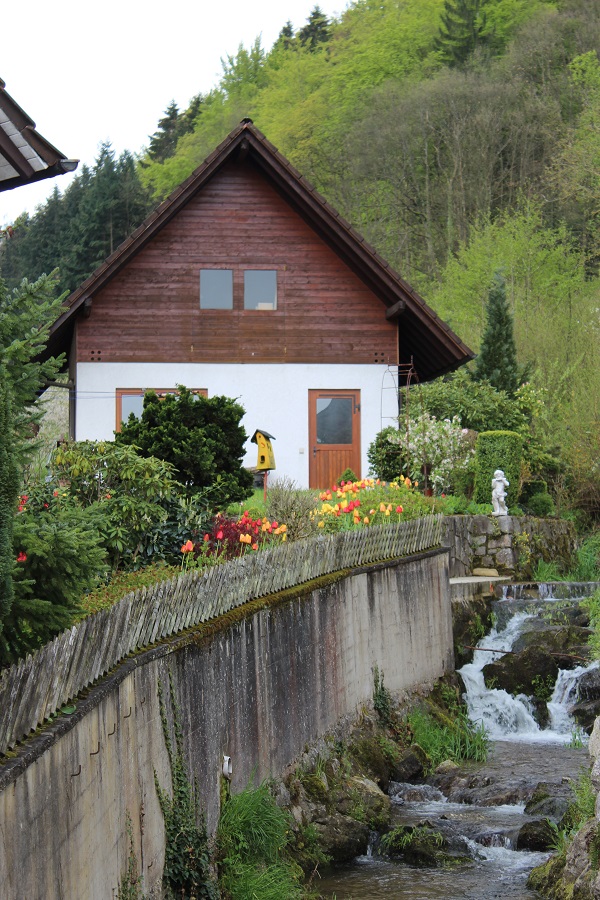 © Wendy Payne
I have found this site to be the most helpful for all kinds of wine walks in Baden-Württemberg. They list the meet point, time and sometimes even a .pdf with the trail listed.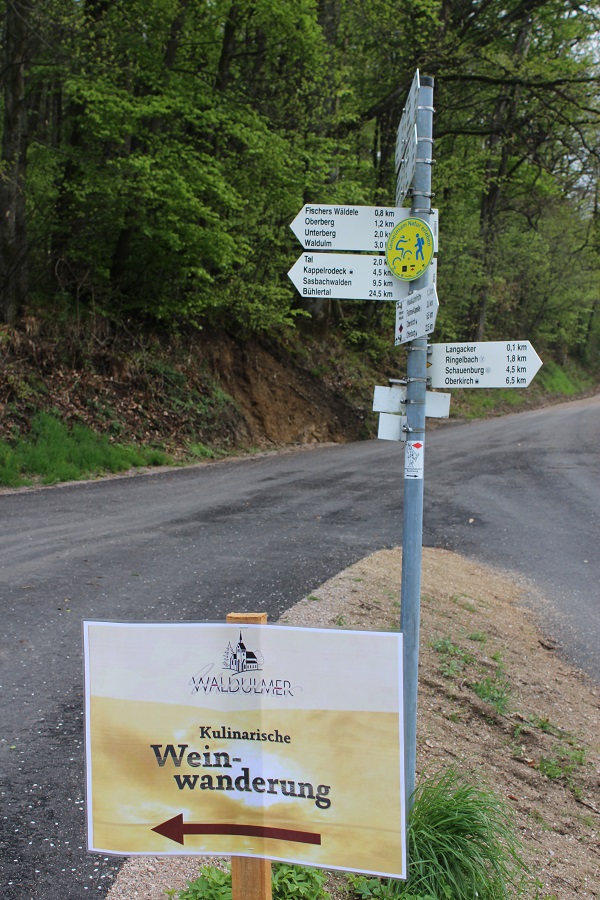 © Wendy Payne
Upcoming Wine Walks
The wine walk season is about to be in full swing, here are a few upcoming local events.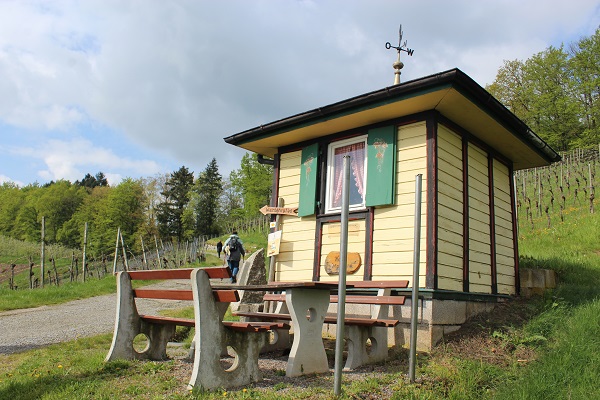 © Wendy Payne
Binzen- June 12th
This culinary wine walk includes four stations with tastings. It is a 6 km hike and walk and pre-registration is required. Click here for more details.
Oberkirch- September 25th
On our walk our new friends Hubert and Irmgard told us about the Oberkirch Weinwanderung (wine hike) in Oberkirch and said it was one of their favorites. Hubert told me the leaves changing colors and the hills getting ready for fall are a magical site to see. I am really looking forward to this one too.
The event will be held on Sunday, September 25, 2016 from 10 a.m.- 2 p.m.
Start begins at the tourism center in Oberkirch. This hike is considered going from "hell to paradise" as you walk between the castle ruins of Schauenburg and to the beautiful Gaisbach Castle.
For more detailed information visit – HERE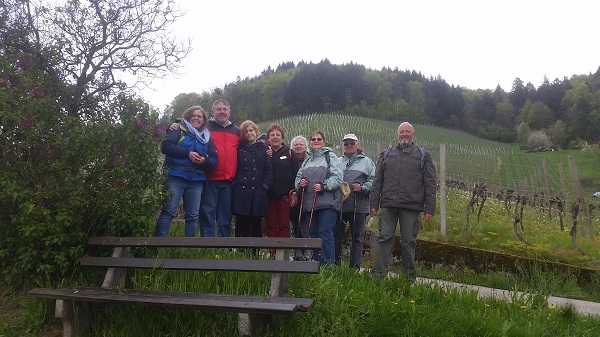 © Wendy Payne
Culinary Treats
Some hikes include culinary tents paired with wine tastings. These are my favorite. During our last culinary hiking event, we tried the seasonal favorite Spargelcreme Suppe (white asparagus cream soup), Pommes Frites (french fries) for my daughter, Brezel (pretzels) and smoked salmon. At each tent the perfect wine is paired with each dish. Food samplings were not included in our wine tasting ticket; however, the prices were very reasonable ranging from €2 – 9 (for a full plate).
After a few hours, at the last tent on a hill in the vineyard, it was time for cake and coffee. Being in the Black Forest we felt obligated to try the famous Schwarzwald Küchen (Black Forest cake). The wine was paired perfectly with dessert. It was a deeper red, sweet wine that brought out the lovely cherries and Kirchewaßer (cherry liquor) cream layered throughout this delicacy.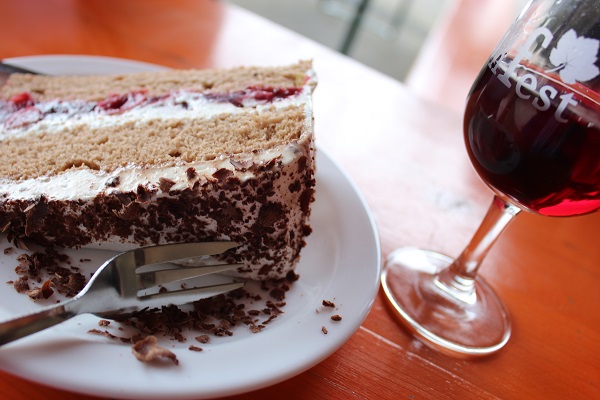 © Wendy Payne
Some Special Tips
Always chose a designated driver when you attend these events.
If you attend the Esslingen walk, you can always take the train to be safe.
You should arrive early. We arrived 30 minutes early and met several people who were decked out in hiking gear, boots, poles and because it was cold, gloves. Also,it is smart to carry a bottle of water to help offset your wine tastings.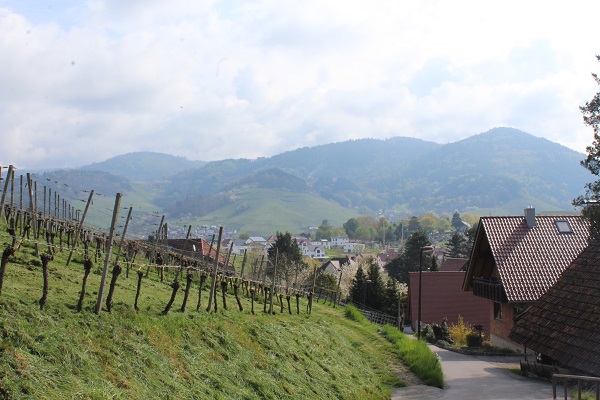 © Wendy Payne
Our wine walk was an incredible family day in Germany. If you need ideas this spring or summer and have a Sunday free, you should consider joining the many Germans who enjoy these too.
Author's Profile: Wendy Payne is a military spouse and lives with her family in Stuttgart, Germany. She is a freelance writer, blogger and photographer. She also enjoys gardening, hiking, yoga and sharing Europe with people.
Featured Image Photo Credit:  © Wendy Payne