November 11th is a special day around the world – mainly for commemorating those who were lost in battle whilst bravely defending our freedoms. When Americans and Britons are observing Veterans Day/Remembrance Day, most Austrians and German Catholics are celebrating a different kind of holiday – the Feast of Saint Martin or Martinstag.
Sankt Martin (c. 317-397) was Bishop of Tours and one of the most revered saints in Europe. St. Martin was known as friend of the children and patron of the poor – when Martin was soldier in the Roman army, he tore his cloak in two to share it with a freezing beggar at Amiens.
Historically in Germany, Martinstag was celebrated as the end of the harvest season (thanksgiving). For workers and the poor it was a time when they had a chance to enjoy some of the bounty and get a few crumbs from the nobles' table ("einige Krümel vom reichgedeckten Tisch") as it was primarily observed by the craftsmen and noblemen of the towns.
A banquet of roasted goose (die Martinsgans) is traditionally eaten on this day – with red cabbage and dumplings. The goose became a symbol of St Martin of Tours because of a legend that when trying to avoid being ordained bishop he had hidden in a goose pen, where he was betrayed by the cackling of the geese. The feast day of St. Martin's also conveniently falls in November, when geese are ready for killing. St Martin's Day was an important medieval autumn feast, and the custom of eating goose spread across Europe.  In the peasant community, not everyone could afford to eat goose, so many ate duck or hen instead.
Today in many parts of Europe the feast is celebrated by processions of children with candle-lit lanterns (Martinslaternen – see the German children's song "Ich geh mit meiner Laterne"). In former times, Martinstag was the "official" start of winter and the 40-day Christmas fast. Today Martinstag is the unofficial start of the Christmas shopping season in German Europe.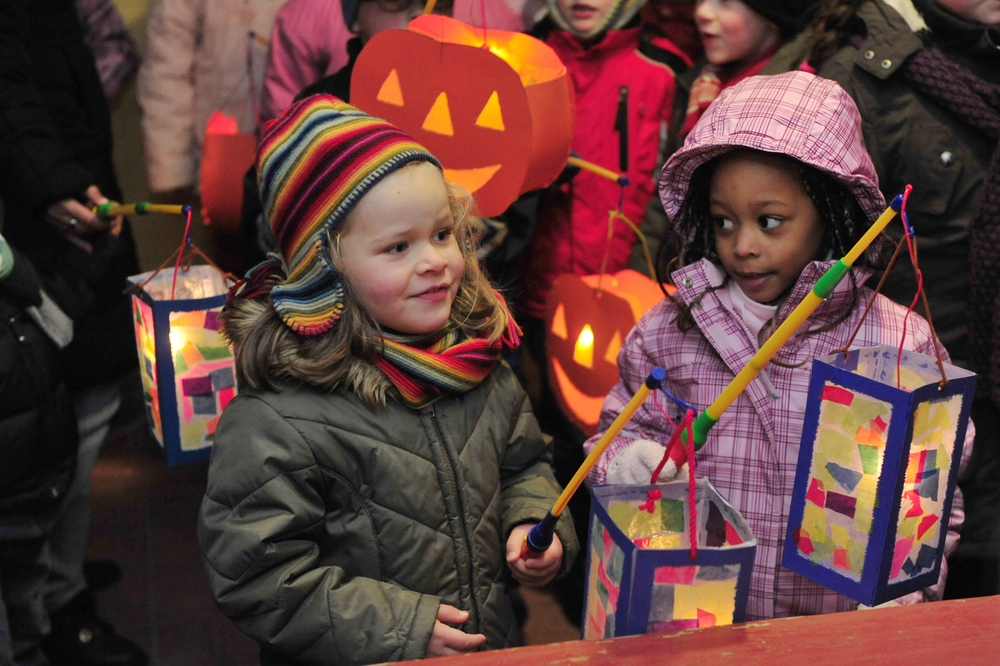 | Military in Germany
We have two lantern parades listed for Stuttgart and Obermohr (KMC).
Cover photo by Silvia Bogdanski