When we found ourselves planning a 10 day road trip to Spain this year, my husband and I immediately agreed that we would stop in Seville. Admittedly, at the time we had no real knowledge of the city. We weren't entirely sure what it was that made us want to visit, but boy am I glad we did!
Plaza de España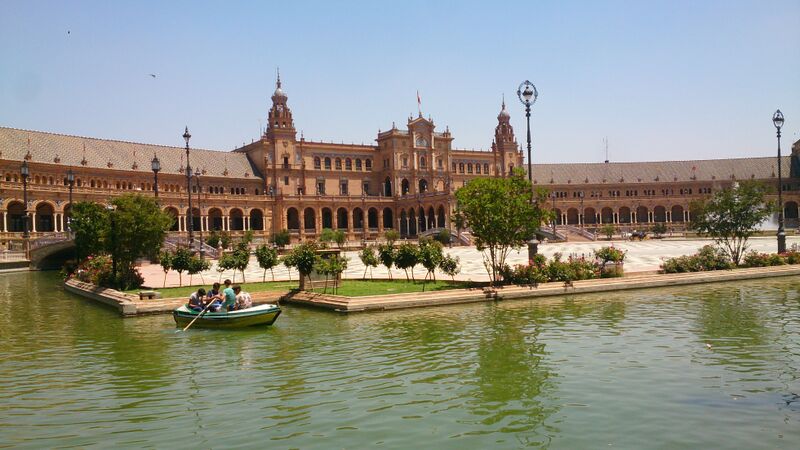 © Kelly Lauer
My favorite attraction in the city is the Plaza de España, built as an exhibition for the 1929 World's Fair.
The Tiles
I was mesmerized and inspired by the intricate tile work kissing almost every surface of the building and its architectural details.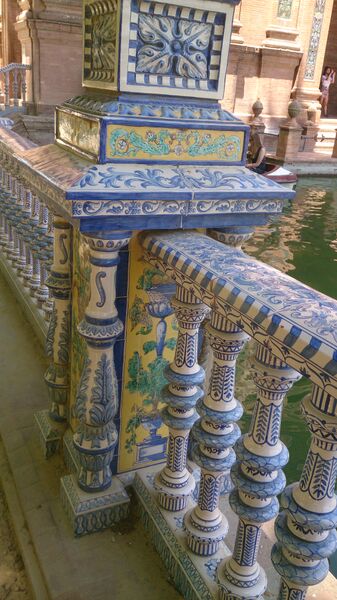 © Kelly Lauer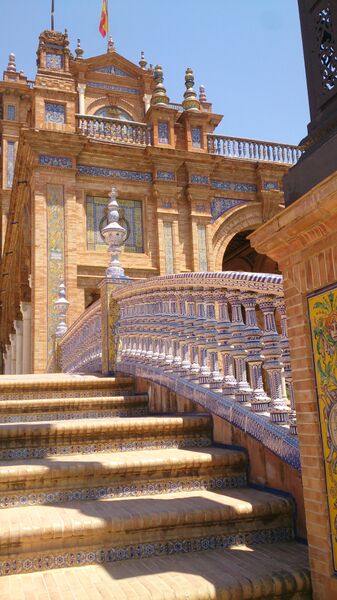 © Kelly Lauer
The patterns and vibrant color made me fall in love with the traditional Spanish style. I came home imaging a future home adorned with all the details I saw in the city.
The Moat
Out front is a moat with row boats for rent which was so wildly romantic I can't imagine it hasn't been featured in any scenes in a Hollywood romantic comedy. The building is open from 8 a.m.- 10 p.m. and admission is free.
Plaza de Toros de Seville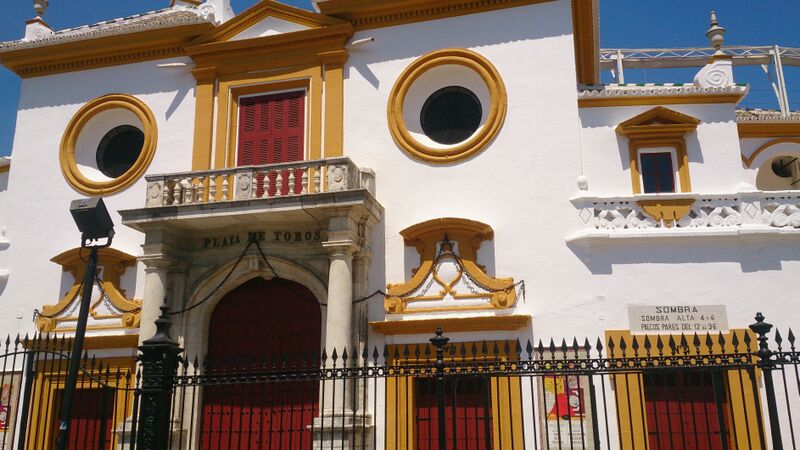 © Kelly Lauer
While bullfighting is definitely not for the faint of heart (or stomach), it is a historic tradition in Spain. From April through September, you can visit the Plaza de Toros de la Real Maestranza de Caballería de Sevilla to witness the custom first hand. If you're visiting off-season or just aren't sure about watching a fight live, stop into the museum and art gallery located inside and get another view of the institution.
• The bull fighting schedule is available here.
• Information on hours and admission prices to the museum can be found here.
Carriage Rides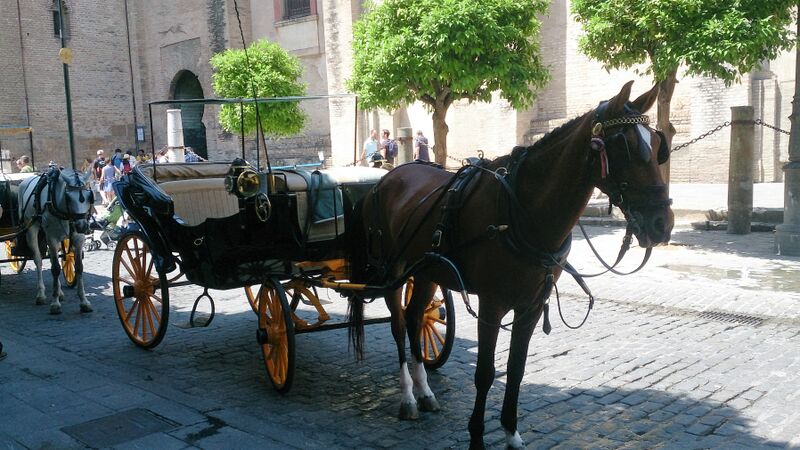 © Kelly Lauer
A great, albeit touristy, way to get the full view of the historic city is by horse. You'll find hundreds of carriages lined along the streets. Expect to pay about €45 for 45 minutes.
Parque De María Luisa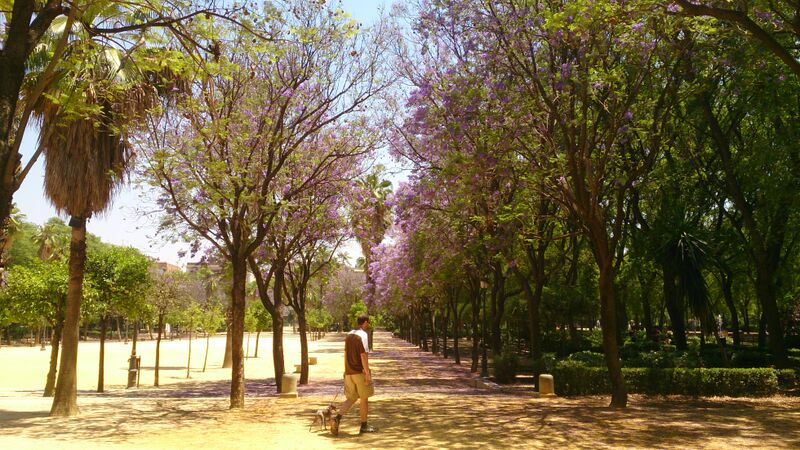 © Kelly Lauer
This large public park stretches along the Guadalquivir River. You can spend hours taking in the gorgeous landscapes, just make sure to stay hydrated in the Spanish sun.
How to Get There
Various airline companies, including low-cost airline Ryanair, fly into the city of Seville. Go online or contact your local travel agent for flight information. Also, you can click on DB Bahn for train details.

The drive to Seville is approximately 20 hours southwest of Kaiserslautern, just over 20 hours southwest Wiesbaden and approximately 21 hours southwest of Stuttgart.

Author's Profile: Kelly Lauer is a DOD wife, devoted dog-mom, a mediocre cook, a whiskey aficionado and an avid traveler who's exploring the Kaiserslautern area as well as Europe with dog and husband in tow.

Featured Image Photo Credit: © Kelly Lauer

(Visited 478 times, 1 visits today)

Tags: