Jasmund National Park feels like Germany's last frontier. Located on the island of Rügen (Germany's largest), Jasmund (Germany's smallest national park) is beautiful, tranquil, and historic. The park's chalky white cliffs flank the sometimes wild waters of the Baltic Sea. The park offers amazing hiking, UNESCO-recognized beech forests, incredible views, geocaching, and a whole lot more for solo travelers, families, and everyone in between.
The white cliffs of Jasmund National Park
Without a doubt, the massive, white, chalky cliffs are the defining feature of Jasmund National Park. Nearly 400 feet high in some places, the cliffs make visitors feel like they're in another world, especially when you're walking the rugged beach and looking upward. From up above, the cliffs make for excellent photo ops. Most people won't believe you if you tell them you're in Germany!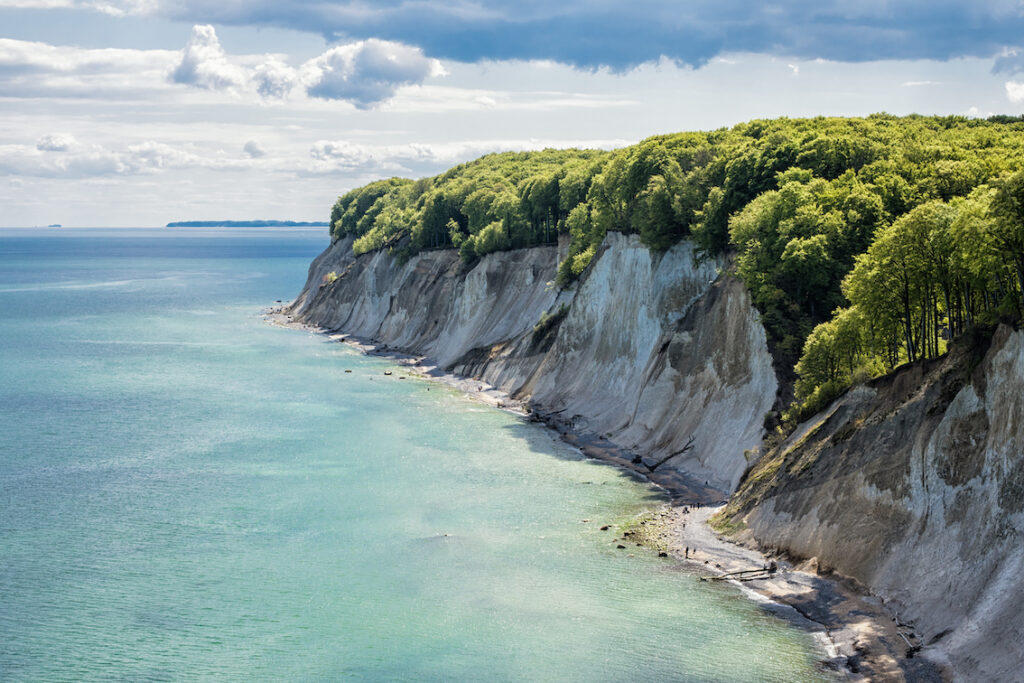 ricok / Shutterstock.com
There are, however, two very important caveats about the cliffs: first, it is forbidden to climb them. Park rules are very specific about this, for reasons related to visitor safety (they're super steep) and conservation (chalk doesn't hold up as well to human feet as, say, granite). Second, you have to watch out for falling rocks: as noted previously, chalk is not the most stable material.
If you're really into chalk, make sure you check out the (surprisingly fascinating!) Rügen Chalk Museum, located at the western edge of the park. The only chalk museum in Europe, it is located in an old chalk mining factory. Note: the museum is closed for most of January.
Four-season hiking
Jasmund National Park is a trail lover's dream. Home to well-marked trails that stretch through all sorts of ecosystems – UNESCO World Heritage-designated old-growth beech forests, wild grassland, moors, and more – it's perfect for walkers, hikers, runners, and cyclists.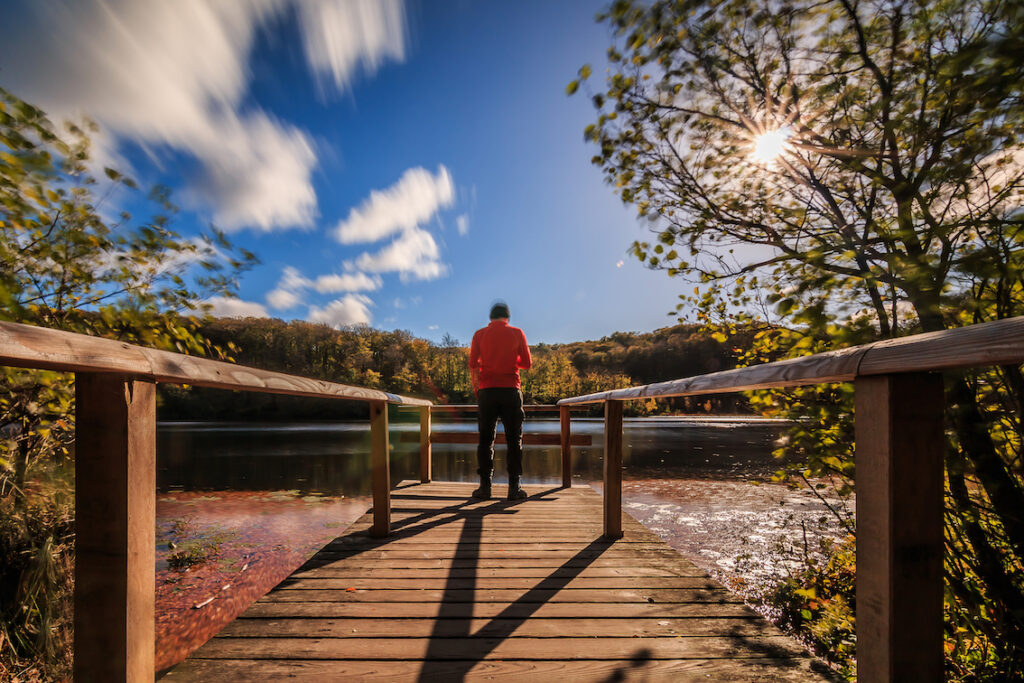 Marco Ritzki / Shutterstock.com
The park also provides a great place to explore all year round. As perhaps you've experienced, winter hiking in Germany can be fantastic. The same thing holds true within the park. Facing down the Baltic Sea in, say, late December is bracing to say the least. But it's also incredible. You'll rarely feel more alive when you're standing at the top of the park's white cliffs while the water goes wild below.
Excellent maps are located on the park's website.
Königstuhl National Park Center
Located above the famous chalk cliffs, Königstuhl offers one of the park's best experiences. There, visitors will find fascinating exhibitions about the park's history, geology and ecology. You'll also get to experience a newly built (and awesome) Skywalk, on which you'll feel like you're floating above the cliffs.
The Königstuhl center is one of the few places in the park that charges an admission fee. Tickets cost €12 per adult and €6 for children ages 6-14. Children 5 and under are free, and family tickets are available for €25.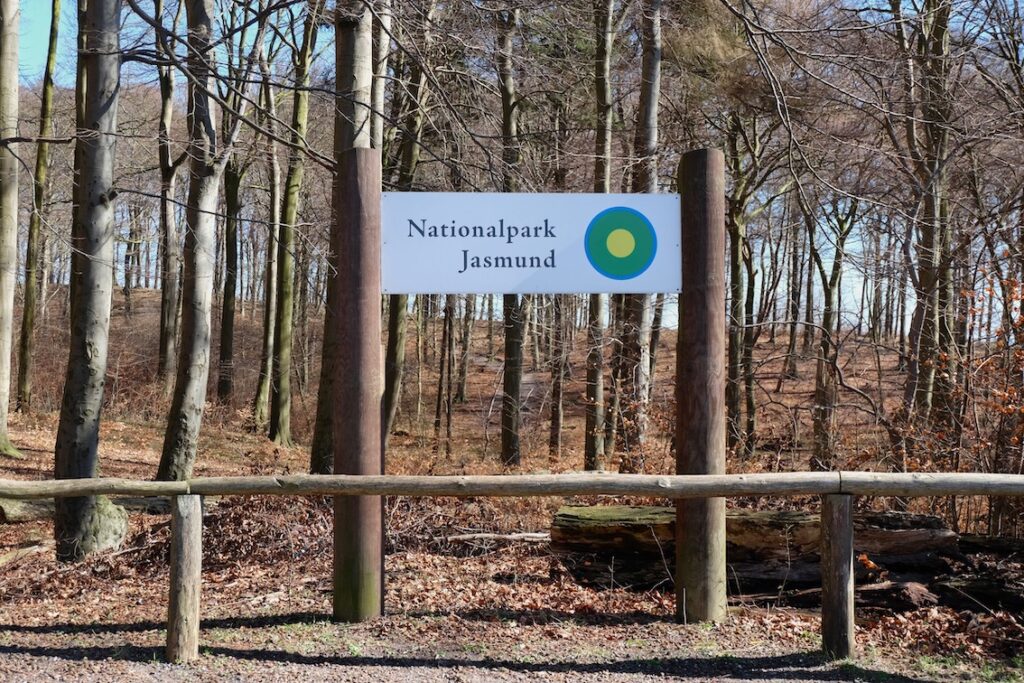 Gl0ck / Shutterstock.com
Getting to Jasmund National Park
By car, the park is nine hours from Kaiserslautern, 10 hours from Stuttgart, and eight hours from Wiesbaden. It makes an excellent side trip from Berlin or Lübeck, and is an equally strong choice for a long weekend in a nearby village such as Sassnitz.