photos and story by Susan Melnyk
Have you been to Paris? Did you take a photo of the Eiffel Tower? Explore the Louvre? If so, you may have fallen in love with the city but you've only experienced a tiny portion of what Paris has to offer!  Make your friends jealous by experiencing a part of Paris they never imagined!
Père Lachaise Cemetery (Cimetière du Père-Lachaise in French) is the largest cemetery in Paris (110 acres) and the resting place of Jim Morrison, Balzac, Maria Callas, Molière, Marcel Proust, Richard Wright, Oscar Wilde and many more interesting people.
Sounds morbid?  It's not!  Paris has some of the most beautiful and ornate cemeteries in the world and they are amazing places to wander around and take photos.  This gorgeous cemetery is free to visit and is reportedly the most visited cemetery in the world.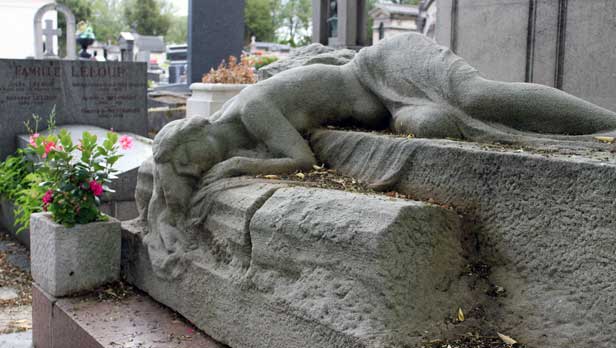 Located in the 20th arrondissement on Boulevard de Ménilmontant, you can take the Metro (subway) to the cemetery easily, or grab a cab and tell them you'd like to go to Père-Lachaise (pronounced "Pair La Shay").
When we visited this past June, we could easily have wandered the grounds on our own, but we ended up taking an impromptu tour with a local.  Though he didn't ask for money up front, we tipped him willingly at the end of the tour, since he knew so much about the place and showed us all the major names we could have spend hours looking for on our own, including Jim Morrison's grave and Maria Callas' (the opera singer).  We also explored the beautiful Holocaust memorials at the end of our visit.
Click on any photo below to visit our Facebook album with all the photos we took on our visit.   Don't forget to Like us on Facebook, as we'll be posting pictures from our visit to the Montmartre Cemetery in Paris later this week.
Have fun exploring!