Stretching through 10 countries and called "Donau" in Germany, the Danube River is the second longest river in Europe The upper Danube in the Black Forest is a wonderful place to go hiking, and we discovered much more along these ancient river banks in the town of Donaueschingen.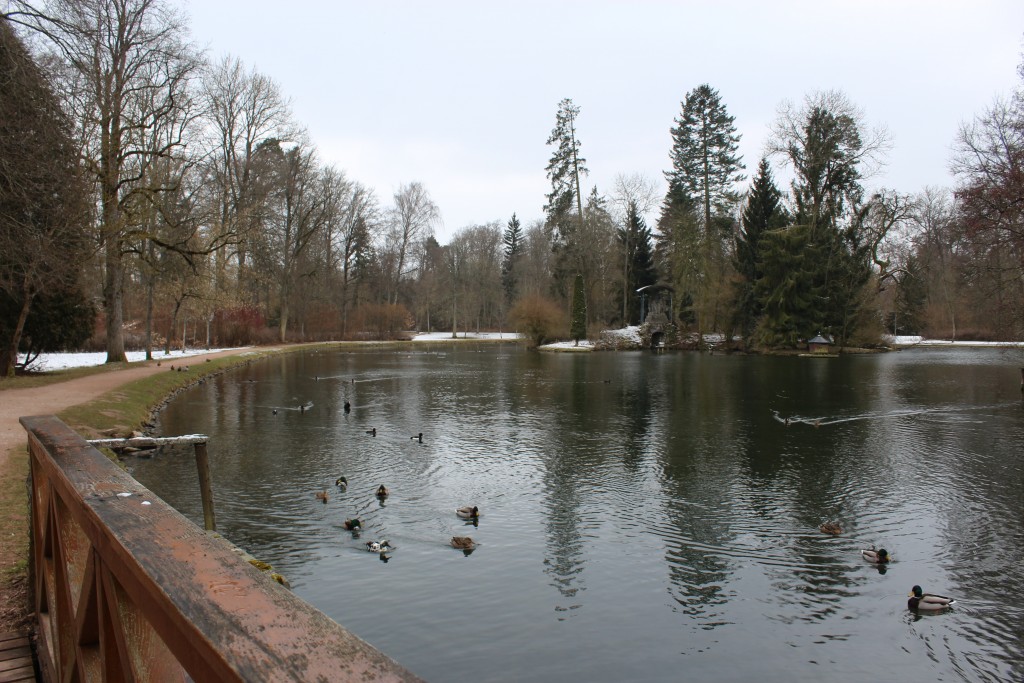 © Wendy Payne
The setting of this sweet town reminds me of some of the towns in the United States, especially those in Pennsylvania. The river runs through the center of town and is (and was) an avenue of commerce generating industry for the residents.
Whether you pick up a trail in Budapest or the Black Forest, this river is amazing. A source of trade throughout all of history and now hydroelectric power, the Danube is a vital part of the European economy. Enjoying our hike along the river, we were greeted by ducks and horses and saw several old monuments and statues and a beautiful park.
You can pick up the hiking trail in Donaueschingen, right off the main square and behind the Information Center located at Karlstrasse 58. At the center we were able to pick up a map and asked where to have lunch. The friendly people here told us where to park our car also as there was not many garages around and street parking was limited. We chose free parking with a 3-hour time limit right where the trail began.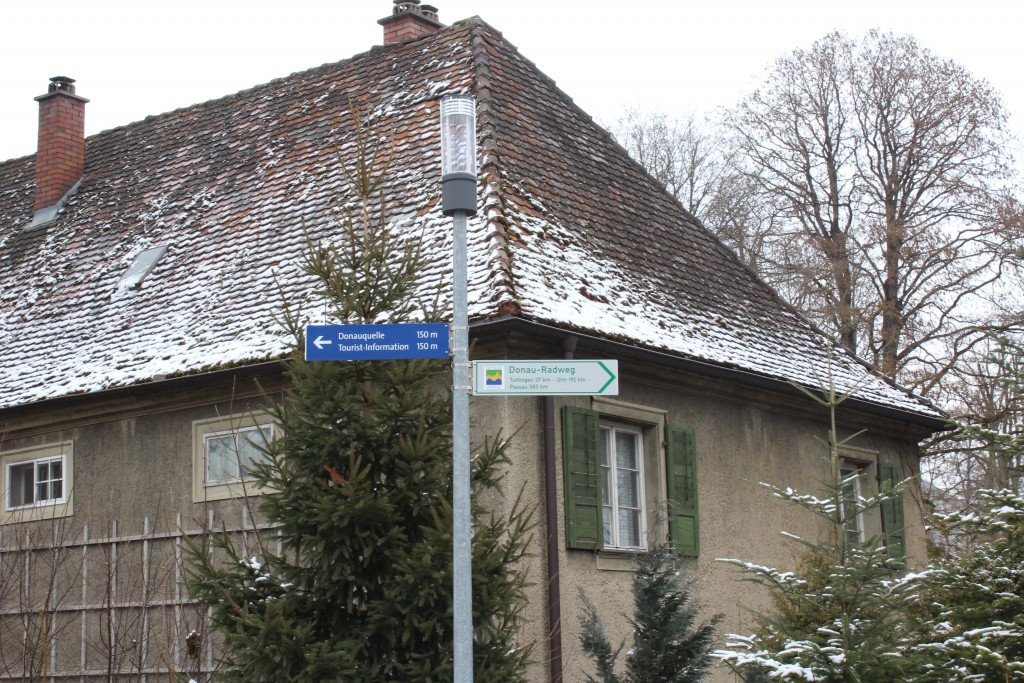 © Wendy Payne
To begin your hike look for the sign "Donauradweg" as well as stay on the green trail. If you'd like, you can also hike out and back to the next town of Pfohren plus see the Entenberg Castle. Because it was really cold the day we went, we chose to just loop the town and hike the river.
Donaueschingen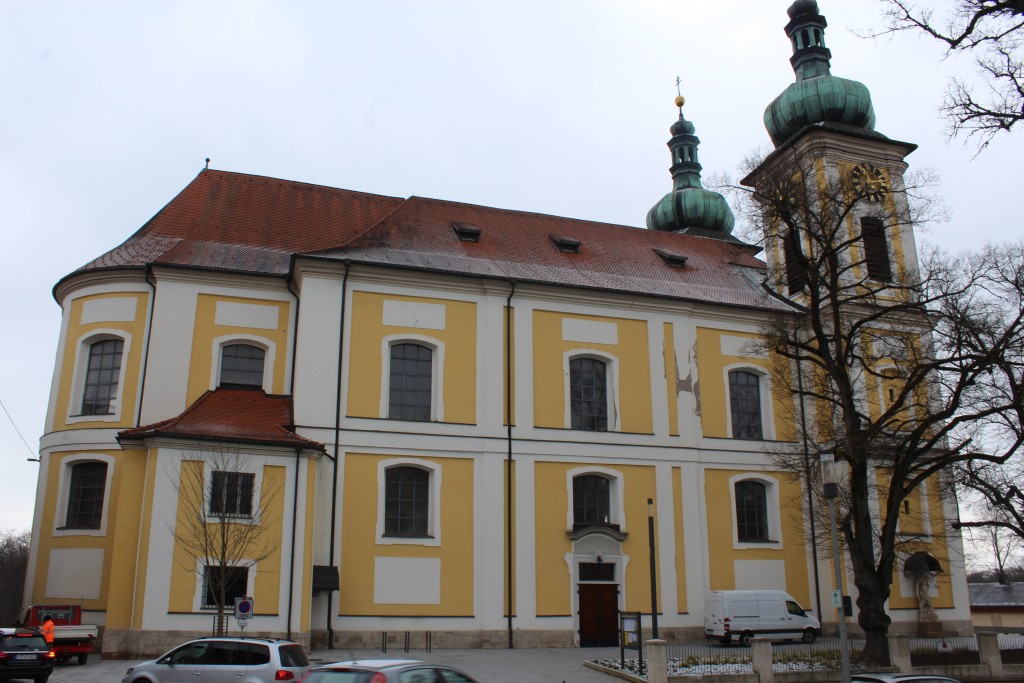 © Wendy Payne
The first thing you notice when coming to Donaueschingen is its bright yellow building known as the Donauquelle. Unfortunately, we were not able to go inside as it opens in April.
Believed to be near the source of the Danube, the fountain water at this famous building is celebrated. The Schloß (castle), also quite beautiful, is only open on Sundays. However, it does look like a great place to visit on a  weekend trip in the Black Forest during the summer.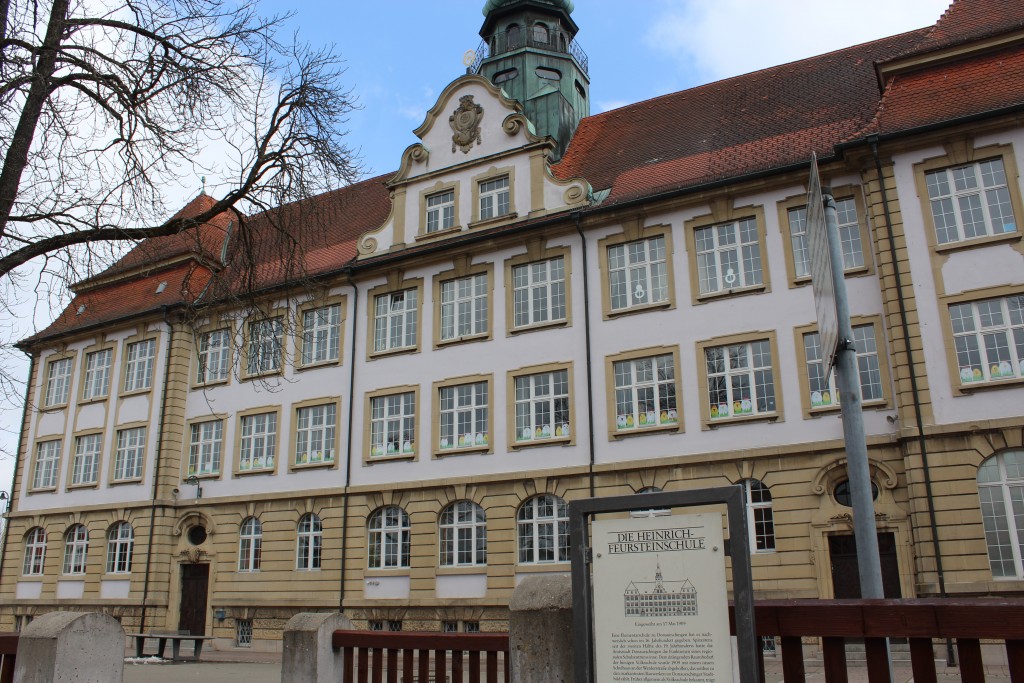 © Wendy Payne
We are never saddened by sites that aren't open. Our intention is to go on a hike, and sites to see are always a bonus. We can always revisit when the weather is nicer and when the baby fowls, flowers and spring have sprung. In the meantime, we enjoyed the nature and the beauty provided now.
What's Around Donaueschingen
Since Donaueschingen is so close to so many key points of interest within the Black Forest, it makes it a great day trip to see quite a bit. A short drive from the Vogtsbauernhof in Gutach or the Fastnet Museum in Bonndorf, you can easily add one of these to a day trip from Stuttgart.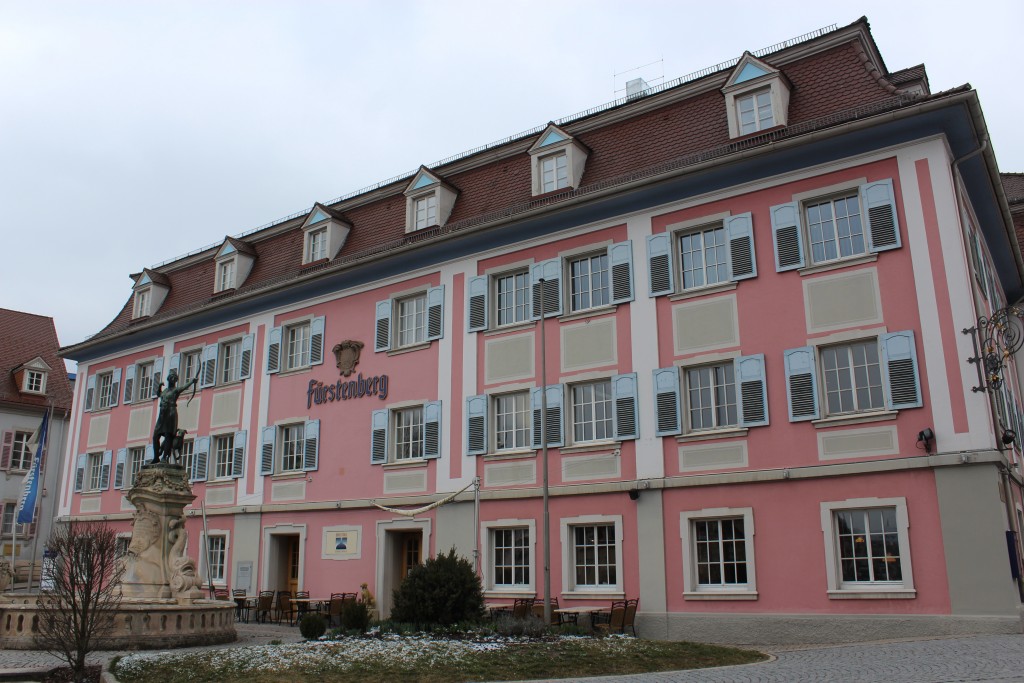 © Wendy Payne
After our walk around the Danube, we strolled about the town to check out the other sites. We found the Kinder and Jugendmuseum, this appeared to be a highly interactive hands-on science museum for children between the ages of 6-16.
Although we didn't have time to go inside, there is also a brewery museum called the Fürstenberg. It became famous after King Wilhelm II came to witness the brewing of the famous Pilsner beer. It's worth noting that the  museum is the starting point of the green (river loop) hiking trail.
Held annually in the fall, the town's popular music festival will take place this year on October 14.  From classical to modern contemporary music, this special weekend event celebrates various genres of music and harmony for all ages.
Where to Eat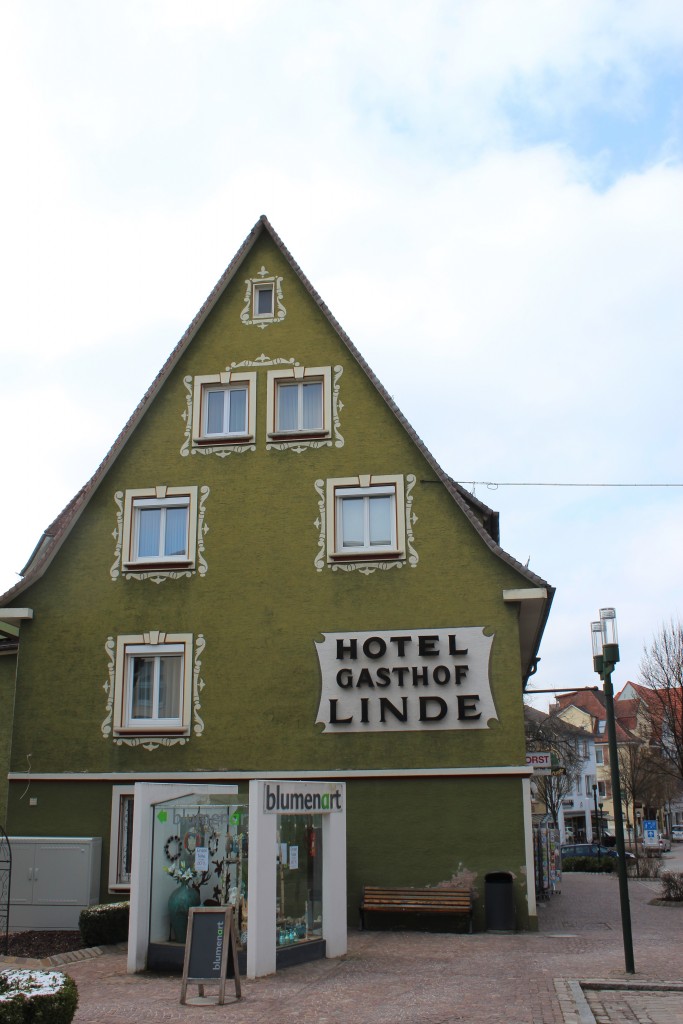 © Wendy Payne
I am sure there are plenty of great eateries in Donaueschingen. On the advice of the information center, we ate at the Hotel Gasthof Linde. This lovely and beautifully decorated restaurant is located right off the main square in town on Karlstraße. Specializing in Black Forest Swabian food and decor, I enjoyed the delectable vegetarian Maultaschen (Swabian stuffed pasta noodle) with zucchini, egg and cheese covered in a mushroom sauce.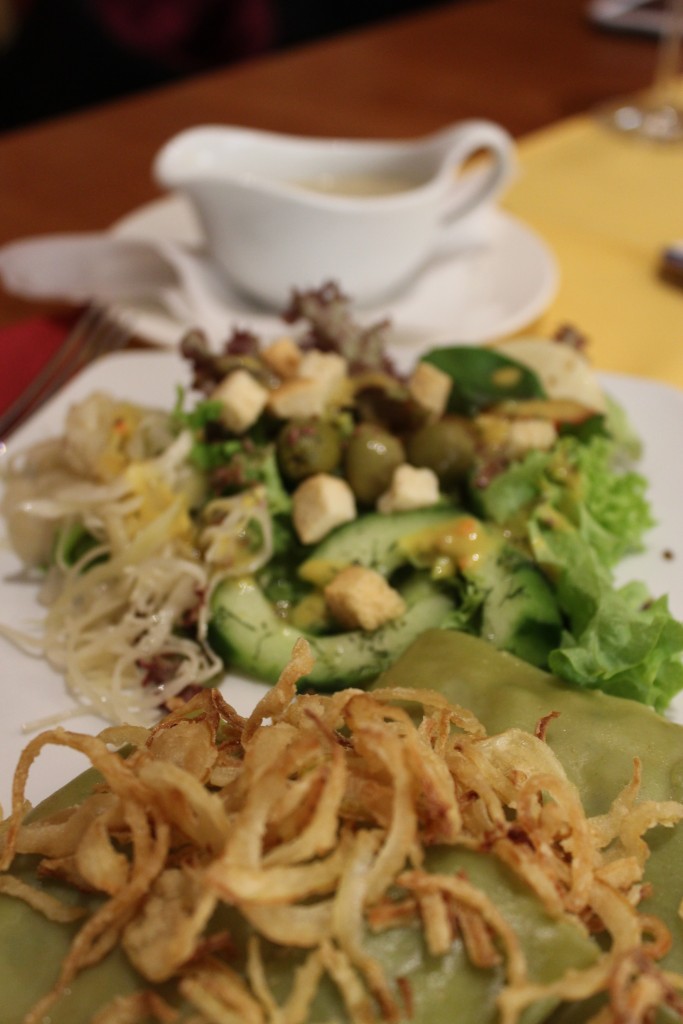 © Wendy Payne
The restaurant's menu offers lunch specials and more. Don't forget when you ask for normal water (stilles), it is usually bottled water that you must pay for. And if you would like to have a little wine spritzer, ask for a "Schorle" which is typically white wine and bubbly water and has a little less alcohol. Having a choice of halb-trocken (dry or sour) or süß (sweet), most servers will ask for your preference.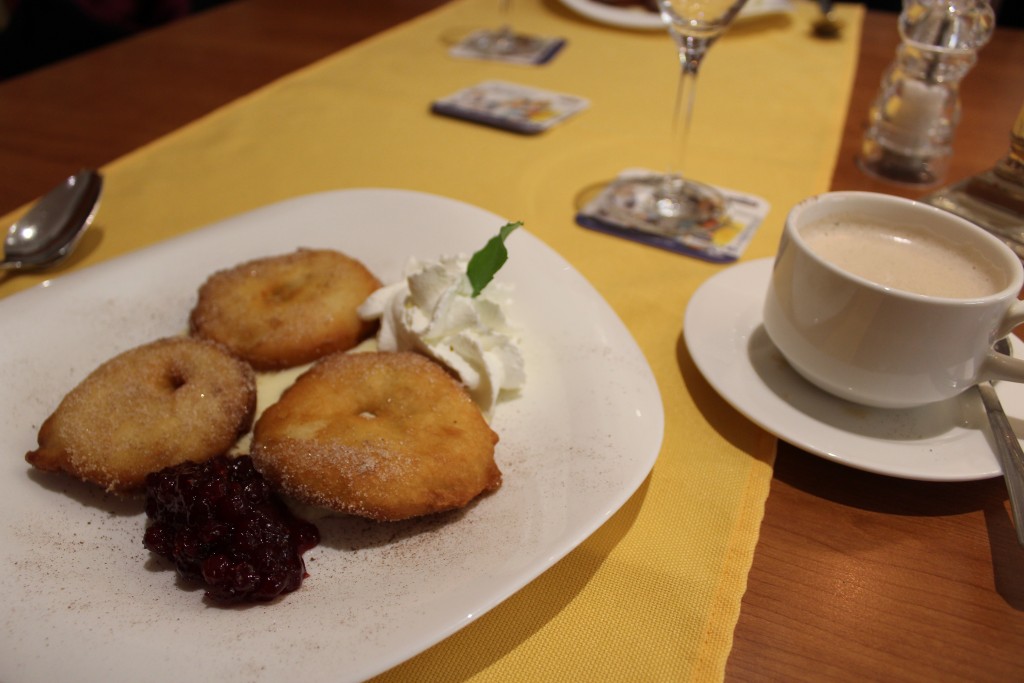 © Wendy Payne
Bookmark This Page Today for Exclusive Deals
We thought we would try the famous Black Forest cake again, but our waiter suggested his favorite the Apfelküchle. This devishly-delicious new favorite of mine is like an apple fritter sitting in a puddle of vanilla cream sauce and a dollop of Johannesberren (like cranberries) jelly. After walking many steps in our hike, we figured we deserved a piece of this scrumptious Nachtisch (dessert).
How to Get There
Donaueschingen is approximately 1 hour and 20 minutes south of Stuttgart, 3 hours south of Kaiserslautern and 3 hours and 15 minutes south of Wiesbaden. Click on DB Bahn for train details.
Author's Profile: Wendy Payne is a military spouse and lives with her family in Stuttgart, Germany. She is a freelance writer, blogger and photographer. She also enjoys gardening, hiking, yoga and sharing Europe with people.
Featured Image Photo Credit:  © Wendy Payne