Bad Wimpfen is just one of the charming villages in Baden-Württemberg along the castle road between Mannheim and Prague. A city that contains many treasures. Bad Wimpfen's history is one of compromise and collaboration. Today it is also marketed as a health resort, as well as a medieval town.
History
Every season brings a few traditional and non-traditional activities for this once very booming town. Known as the Imperial Town, Bad Wimpfen was believed to have been founded around 450 BC. A huge part of its history involved constant struggles for control because of the intersecting three rivers. Until 1952 the medieval town belonged to the Hesse region and then became part of the state of Baden-Württemberg.
The Blue Tower (Blaue Turm)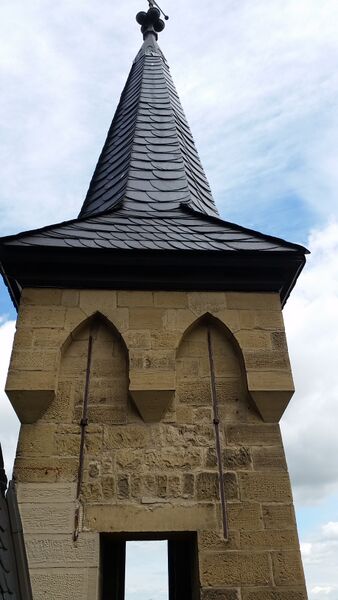 © Wendy Payne
Built between 1160 and 1170, the Blue Tower of Bad Wimpfen is still open as a museum today. A tower-keeper, who still lives here, has the responsibility for the care and maintenance of the tower, and offers opportunities for tourists to learn about the tower's history.
The 360-degree panoramic from the tower of the valley is breathtaking. It is said that the tower has a fire every 150 years. The facade and exterior have changed a little over time in terms of functionality and style. It costs just a few Euro for visitors to walk the tower and take in the site. Within walking distance is the Red Tower (RoteTurm). You can also visit this tower, although it is "climb at your own risk."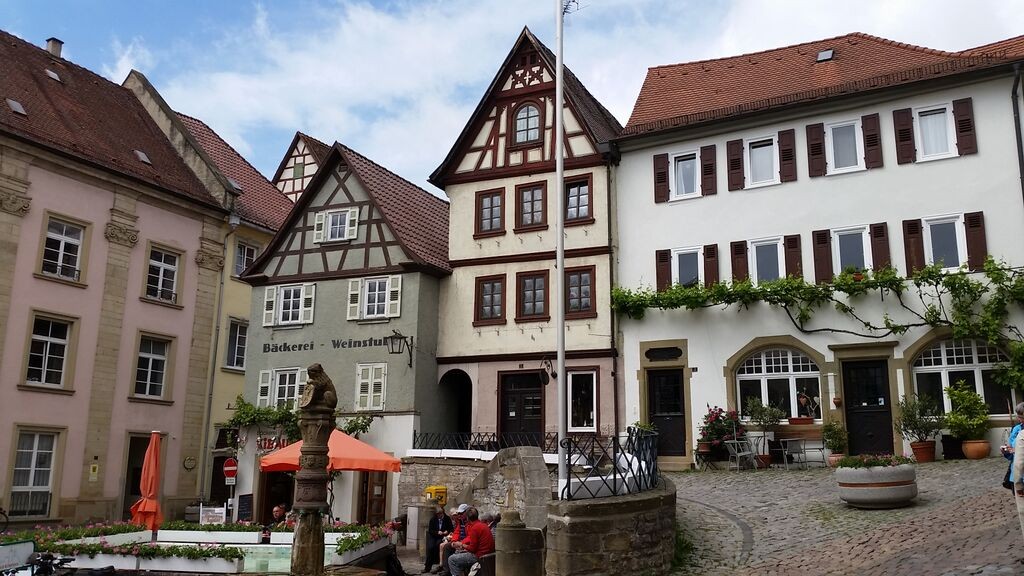 In a country full of castles, it's good to know you can visit quite a few just by following the Castles Road. The Castles Road is a 1,200 km trail weaving through the countryside of Germany to Prague. This route is ideal, especially if you have visitors with a short amount of time wishing to have a taste of Germany's castles.
The road begins in Mannheim and weaves through Heidelberg, Bad Wimpfen, Rothenburg ob der Tauber, to Nürnberg and then all the way to Prague. The enchanted Burgenstrasse is not just an incredible trip of castles, chocolate and wine but also health and restoration. Bad Wimpfen is almost the half-way point along the road and is a great stop along the route.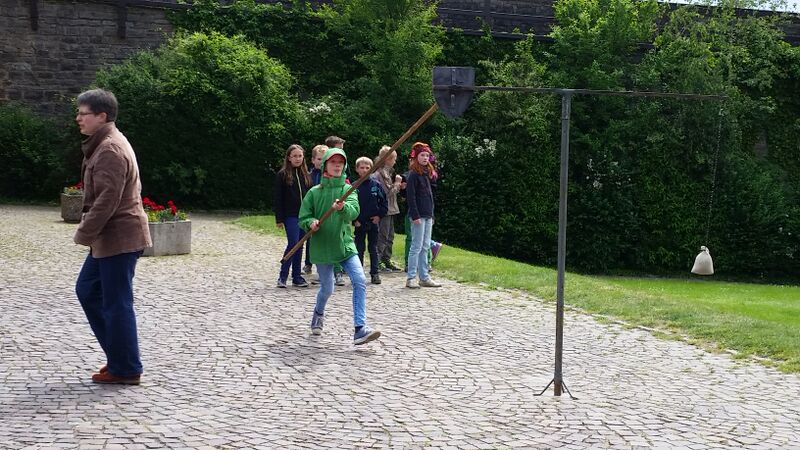 Visitors might be amazed with what's next around the bend while touring through parts of Germany. On our tour between the two towers we saw school children practicing jousting and archery.
The footpaths to the quaint downtown shopping area of Bad Wimpfen are lined with historical, handmade crafts and gifts for the most distinguished shopper. There are also lots of great choices for coffee, cake, lunch, wine, and more. Our group enjoyed a traditional Swabian menu of Maultaschen (a pasta dough filled traditionally with minced meat and spinach) and Gemüsesalat (vegetable salad).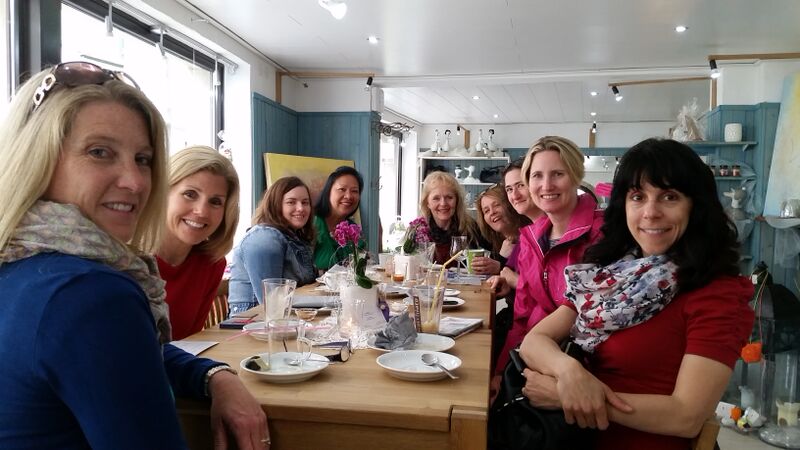 © Wendy Payne
How to Get There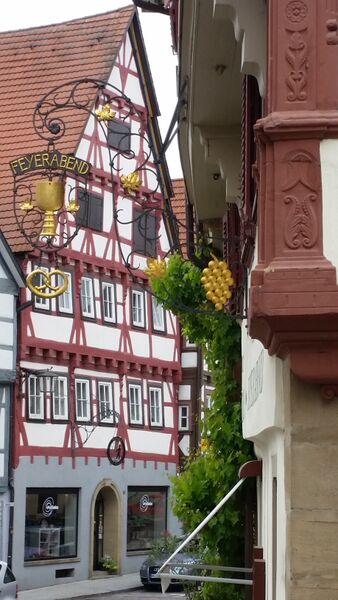 © Wendy Payne
By car, Bad Wimpfen is a just over 1 hour and 30 minutes east of Kaiserslautern. It's less than an hour north of Stuttgart, and 1 hour and 40 minutes drive southeast of Wiesbaden. Please visit DB Bahn for train details.
Author's Profile: Wendy Payne is a military spouse and lives with her family in Stuttgart, Germany. She is a freelance writer, blogger, and photographer. She also enjoys gardening, hiking, yoga and sharing Europe with people
Featured image photo credit: © Wendy Payne