Story and photos by Anna Foster
Age: 3-Adult
Supplies: Water color
Coffee filters
Spray starch
You can bring the fall colors inside this autumn with a fun all-ages craft. The more you mix up your colors, the better the leaves come out!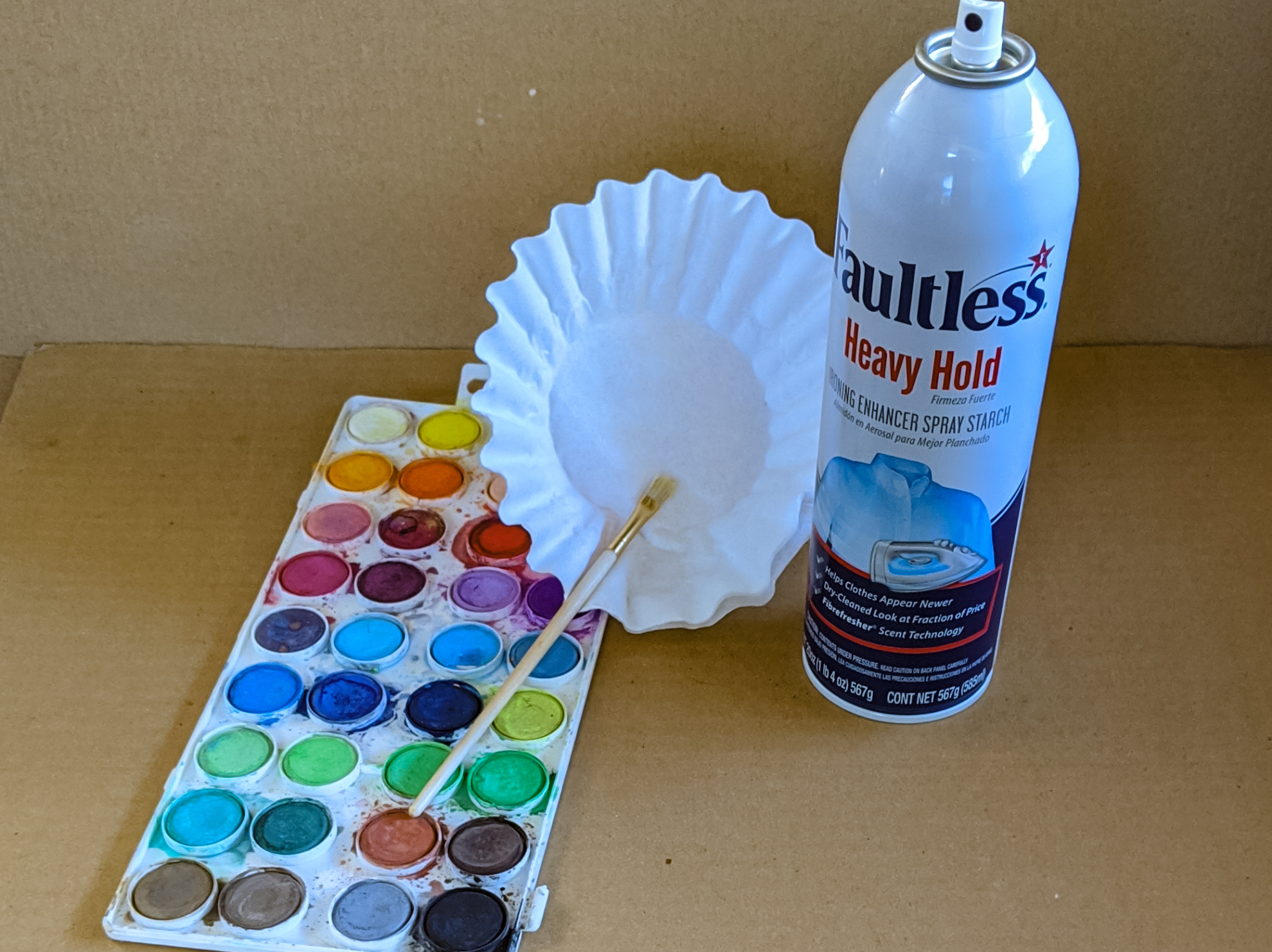 Anna Foster
Once you have assembled your supplies and a surface to paint on (brown paper bags work great to protect your table), trace leaf shapes onto your coffee filters.  Cutting out the shapes is wonderful scissor practice for older children but the leaves can be precut by parents if you want to get right into painting.
Coffee filters are great for watercolor because the material is strong but allows colors to travel and mix. Use fall colors to paint the coffee filter leaves and allow the edges of the colors to overlap and mix. Try to keep the watercolor very saturated but you can always add more color if it seems to be too washed out as it dries. And if your young artist wants to use colors not found in nature…great!  Let imagination take over and explore some unusual color mixes.
Once the coffee filter leaves are dry, a misting of laundry spray starch will allow them to adhere to the window.  The starch will wash off the window with just regular soap and water when it's time for the decorations to come down. Happy Crafting!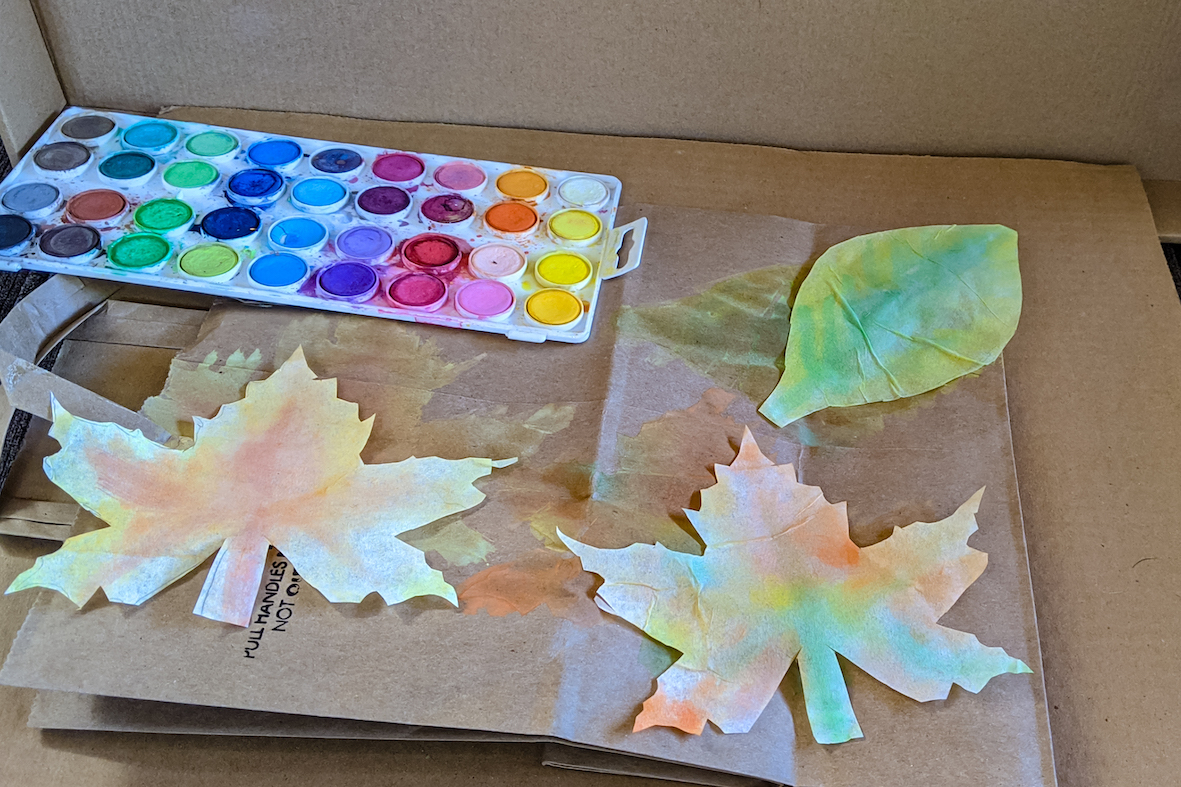 Anna Foster