by Kat Nickola
You know you've seen them. The Hahn Airport signs. They are everywhere; on the way north to Koln, on the way west to Trier, in dinky hamlets, on freeways, and even at intersections in the middle of the woods. It seems that Hahn is both everywhere and nowhere at once.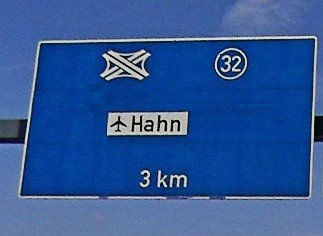 | Military in Germany
There is good reason for the confusion. Hahn Airport (HHN) – formally named Frankfurt Hahn Airport – is tucked away in the woods and farmlands of central Rhineland-Pfalz. It is roughly an hour and a half drive west of the city of Frankfurt, and a two hour bus ride from Frankfurt airport.
Hahn became a public airport in the 1990's, but "Frankfurt" was added to the beginning of the name in 2001 when Ryanair began using the facility for its famous low-cost flights. A year later, Lufthansa sued Ryanair for false advertising since "Frankfurt" is really 120km away. But the case was settled under the requirement that Ryanair blatantly state the distance to Frankfurt.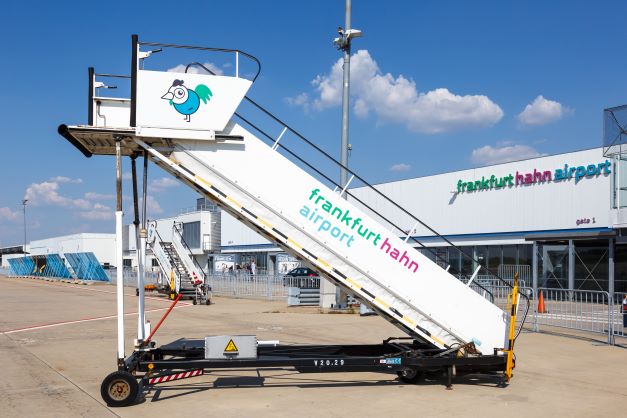 Markus Mainka / Shutterstock.com
Hahn has struggled financially, with numerous airlines and cargo carriers choosing to move operations away to more convenient airports. As recently as 2020 even Ryanair – Hahn's biggest proponent – moved operations to Frankfurt. After filing for bankruptcy last year, the airport was bought by an investment firm and appears to be on a track toward revival.
With both Wizz Air and Ryan Air, who moved back to Hahn, operating low-cost flights it can be a great airport to find good deals. It is a small place, with few conveniences, but the long term parking is cheap. That is the key; you are looking at flights from Hahn for cost-savings not amenities.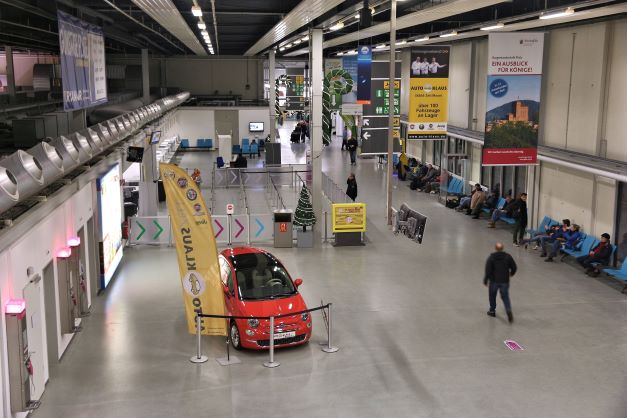 Tupungato / Shutterstock.com
The trouble is balancing convenience. Compared to Frankfurt airport (FRA), Hahn has dramatically fewer flight options, and is virtually inaccessible via public transportation. Hahn is roughly an hour and fifteen-minute drive from most of the KMC – and the airport is small which can save walking time. But the roads to Hahn are small, windy, and can get treacherous in the winter.
There is a historical reason for the inconvenient location. Hahn was first built as a military base in 1951 with American forces taking over the following year. The 50th Fighter Bomber Wing was located at Hahn for 35 years during the heart of the Cold War. Both F-4s and F-15s were stationed there, along with a tactical missile unit.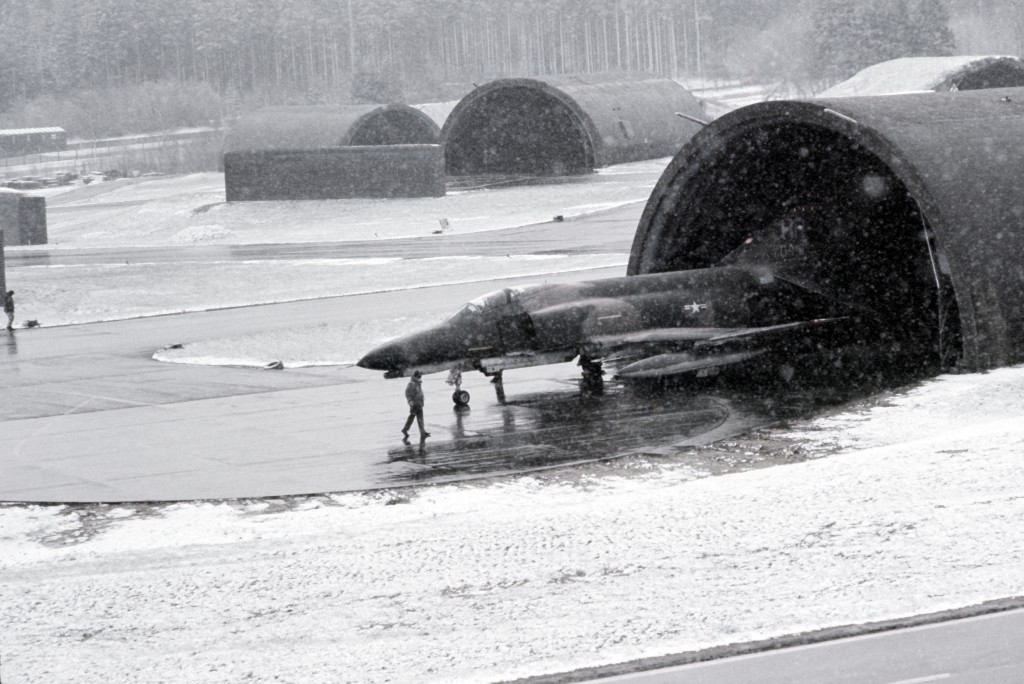 DoD, Scene Camera Operator: SSGT Emmett Lewis Jr.
When the U.S. Air Force returned the airport to the German government in 1993, it was reimagined as a new commercial airport. In 1996 the old base housing and support areas were refurbished for the Rhineland-Pfalz Polizei training centre and university.
Currently, Wizz Air is offering flights from Hahn a couple days a week to various locations in the Balkans. Ryan Air offers more variety of locations; destinations include Morocco, the UK, Italy, Spain, Portugal, and Croatia. There are also more seasonal routes in the summer.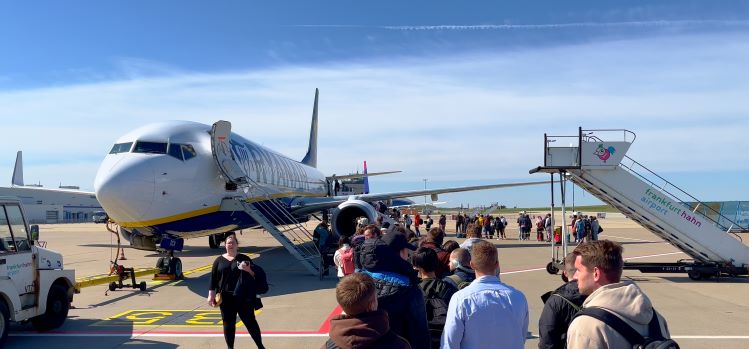 4kclips / Shutterstock.com
Wizz Air and Ryan Air can be good deals when booked well in advance, and when consideration is taken for packing. Remember, you will be paying extra for overhead luggage, checked bags, and even food. Rates on discount airlines can end up comparable to a standard carrier.
But if you can pack light and don't need all the bells and whistles of a major airport, then Hahn airport can be a great option.
So, next time you randomly see an unexpected sign for Hahn – hours away in the middle of nowhere – think of how it could be the gateway to your next cheap getaway.