Even if you haven't lived in Europe for long, you probably know that "Benelux" is a catch-all term for Belgium, the Netherlands and Luxembourg. They're usually lumped together because they're just not that big (Belgium, for instance, is about the size of Maryland).
Though the Benelux countries might lack square footage, they more than hold their own in terms of cultural heft. Belgium is famous the world over for art, history, beer and chocolate. The Netherlands has Amsterdam, The Hague, Delft and a ton of cycling paths. And Luxembourg is almost literally a hidden gem.
For the moment, these three countries are more or less off limits to visitors. Hopefully, that will change soon. Until it does, here are 7 great virtual tours (and a bonus tip) to whet your appetite.
Bruges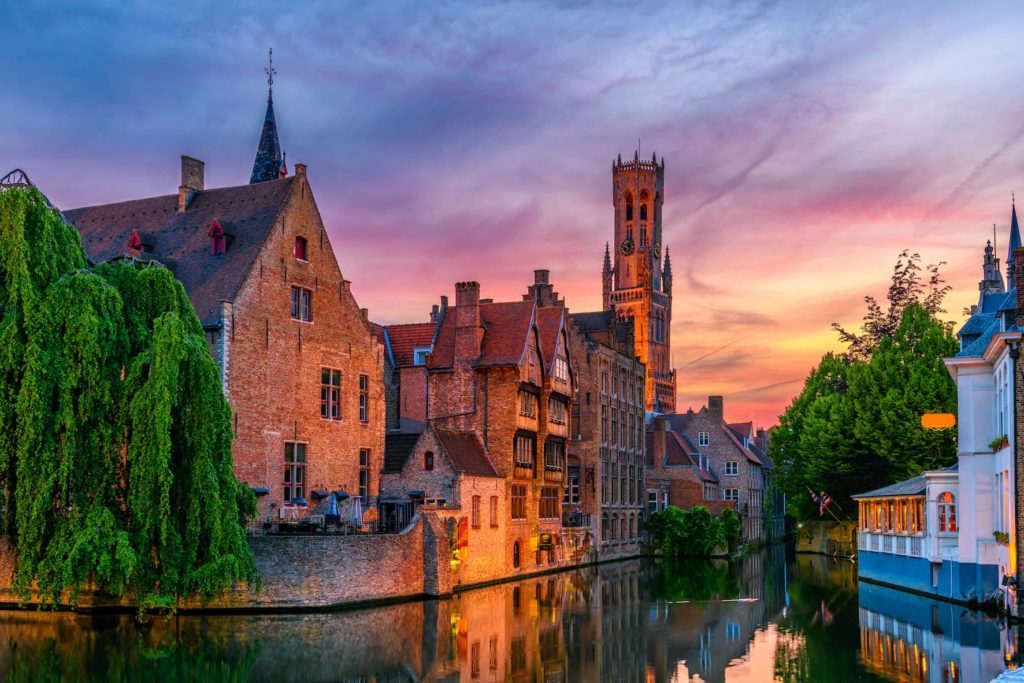 Catarina Belova / shutterstock.com
This city in the north of Belgium is a destination for travelers the world over. Why? Because it's almost a perfectly preserved version of a medieval city that is bustling with modern life. But it's perfect preservation wasn't planned. Once known as the "Venice of the North" (it still has awesome canals), Bruges ended up as Belgium's poorest city by the mid 19th-century. This happened when the river Zwin silted up, which closed off shipping commerce. Bruges was plunged into poverty so deep that citizens didn't even bother tearing down the buildings. A sad time, to be sure. But it's a boon for modern visitors.
Take the virtual tour: https://www.virtualbruges.com/en/bruges-in-360
Brussels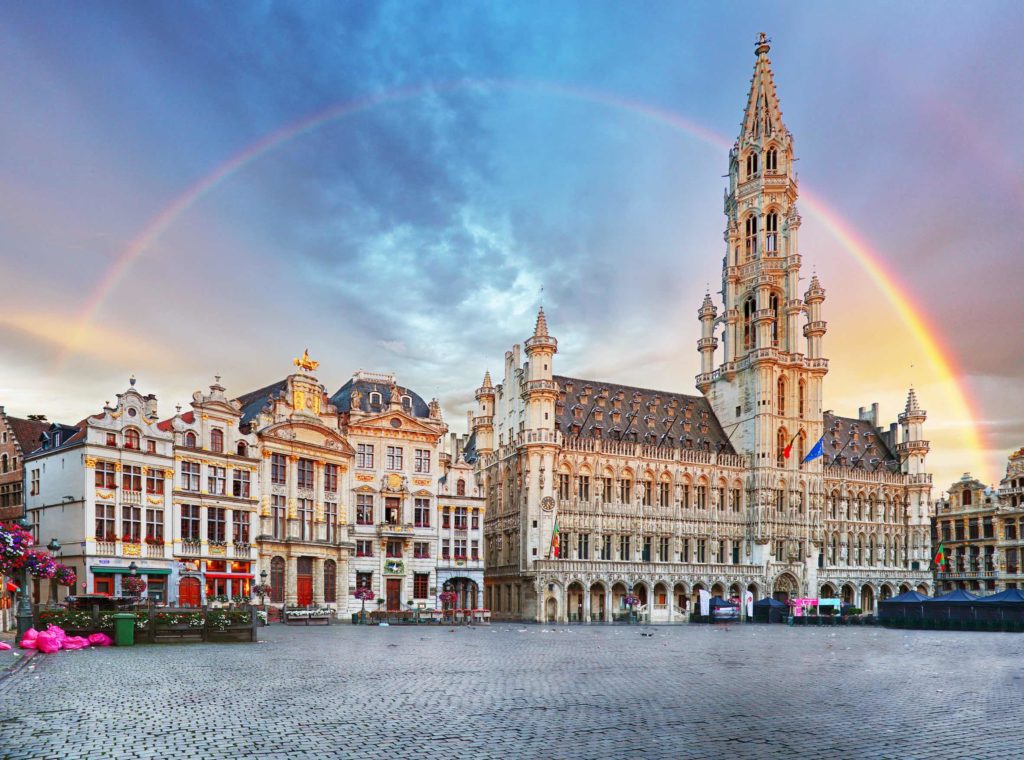 Shutterstock
Belgium's capital city has a lot to love, but some visitors have a difficult time moving away from the Grand Place (which is a great place). But once you start to explore a little bit, you'll find that Brussels has a ton to offer – great museums, loads of international organizations (the EU and NATO are both headquartered there) and much, much more. This virtual tour begins in the Grand Place, and will give you the chance to dive in more deeply.
Take the virtual tour: http://www.brusselsfromabove.be/360/grand-place
Bastogne War Museum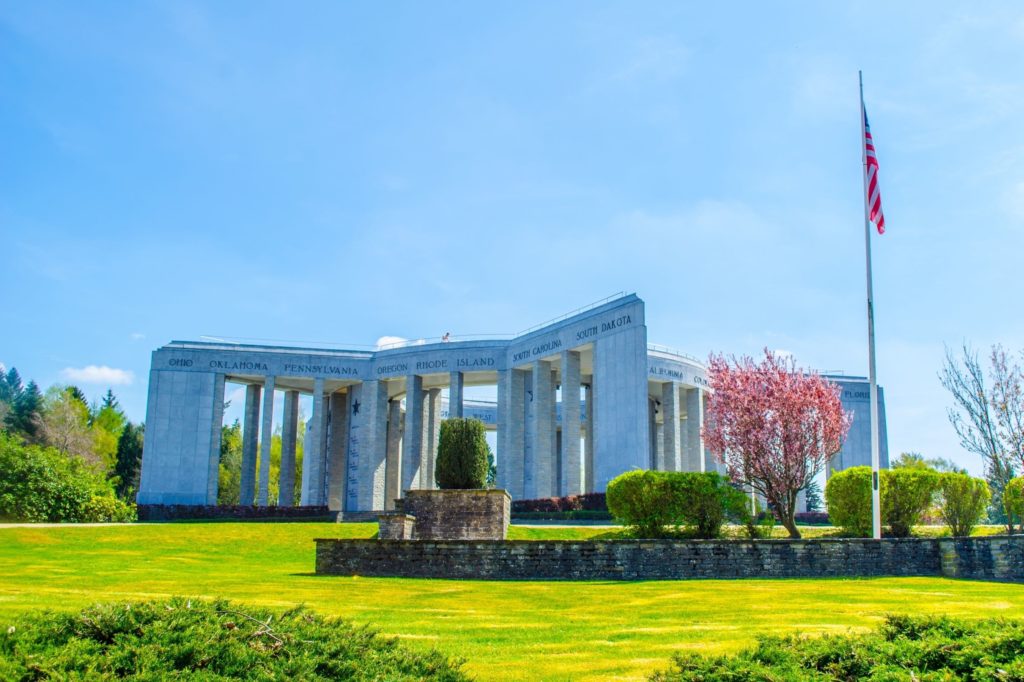 trabantos / shutterstock.com
This small city in the Belgian Ardennes saw some of the most crucial fighting in World War II. The Battle of the Bulge took place near Bastogne, and was instrumental in ending the war. Even if you're not a military history buff, the Bastogne War Museum is well worth your time. The virtual tour is excellent, too. It offers exhibits, videos (with English subtitles) and more.
Take the virtual tour: https://www.bastognewarmuseum.be/en/your-visit/virtual-visit/
Van Gogh Museum, Amsterdam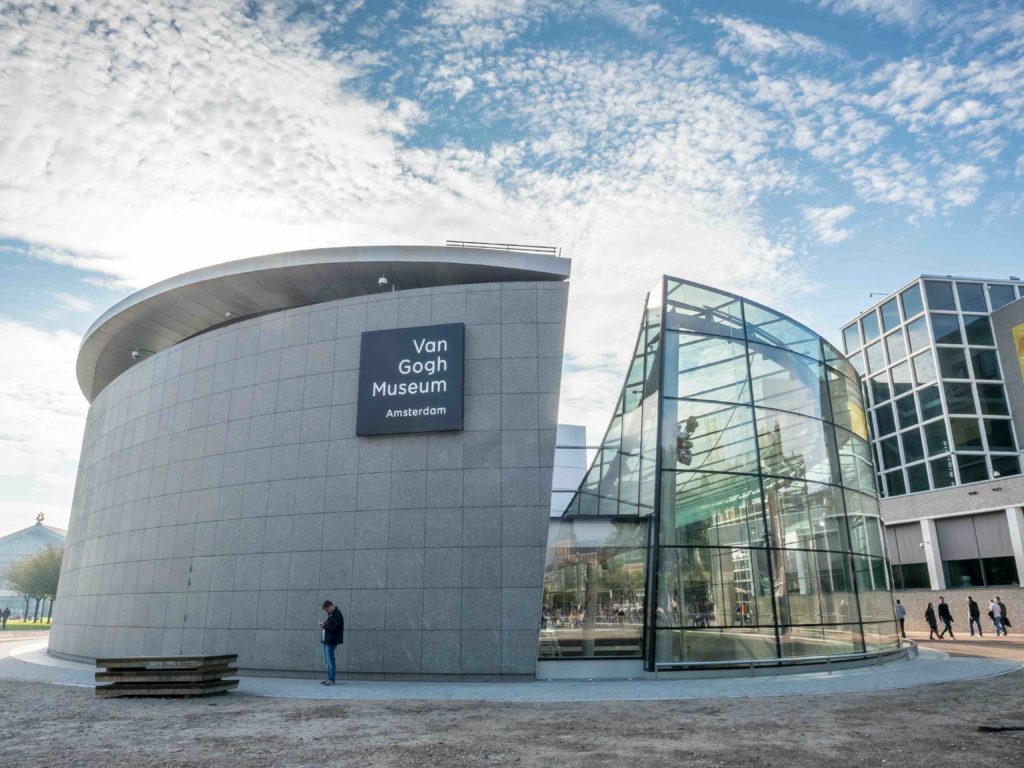 Shutterstock
It boggles the mind to think that Vincent Van Gogh died penniless and in obscurity a little over a century ago. Today, he is arguably the most well-known painter in the world. His style is so unique, that even most people with no real interest in art can pick out a Van Gogh painting. The Van Gogh Museum in Amsterdam offers an incredible experience for visitors, when actual visits are available. The virtual tour gets you really close to the real thing.
Take the virtual tour: https://artsandculture.google.com/partner/van-gogh-museum
Anne Frank House, Amsterdam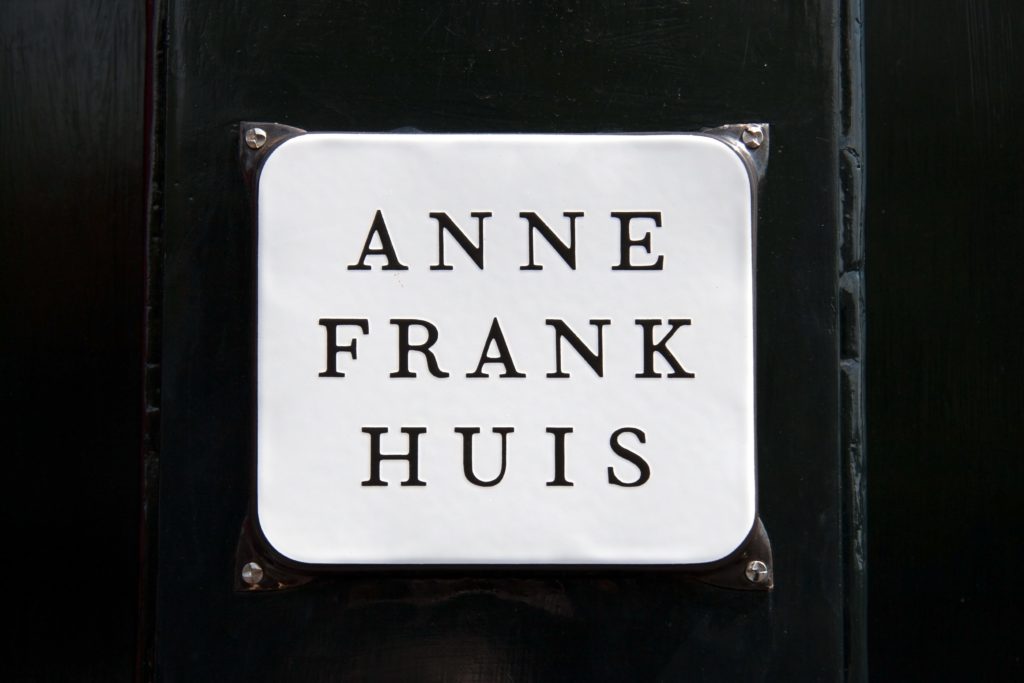 Ronald Wilfred Jansen / shutterstock.com
One of the most heartrending accounts of the damage wrought during World War II came in the form of a diary written by a young girl from the Netherlands. Today, Anne Frank's book has been translated into dozens of languages, and her story is known – and remembered – worldwide for reminding us all of our common humanity. The Secret Annex where she and her family lived for two years is a powerful tourist destination. The virtual tour does it justice.
Take the virtual tour: https://www.annefrank.org/en/anne-frank/secret-annex/
Tulip Country, the Netherlands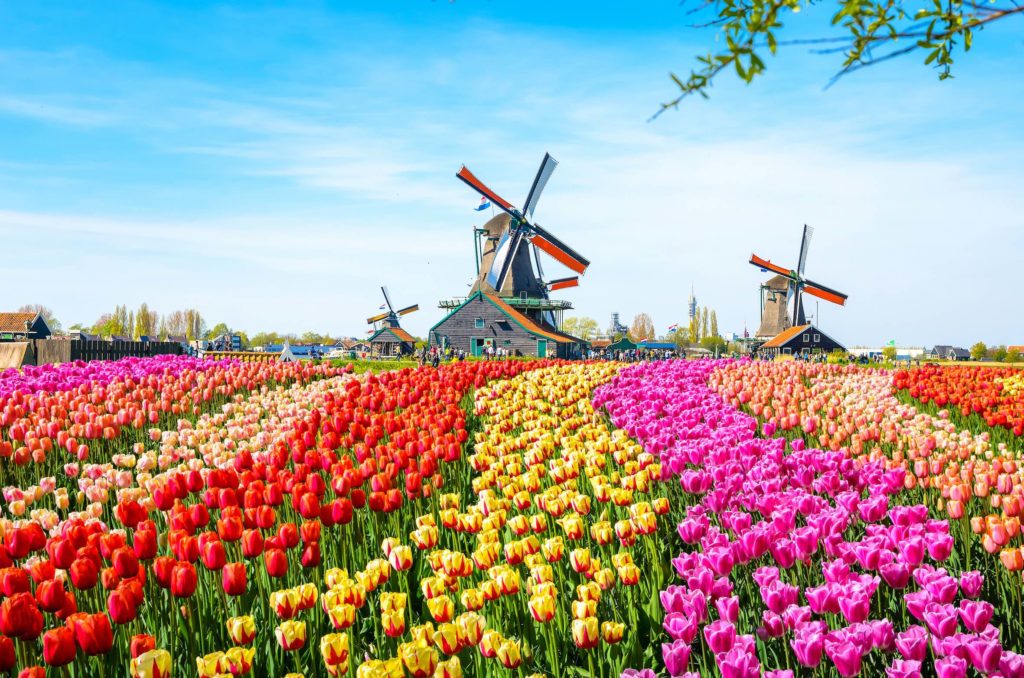 Olena Z / shutterstock.com
Another favorite destination for Americans living in Europe is Keukenhof. These heavily flowered gardens located near the little town of Lisse are brilliant in the spring. In fact, tulips are grown in different spots around the Netherlands. This virtual tour is wonderfully calming, and gives you a brilliant picture of the canals, windmills and very colorful flowers that are part of Dutch culture.
Take the virtual tour: https://www.airpano.com/360photo/holland-tulips/
Luxembourg City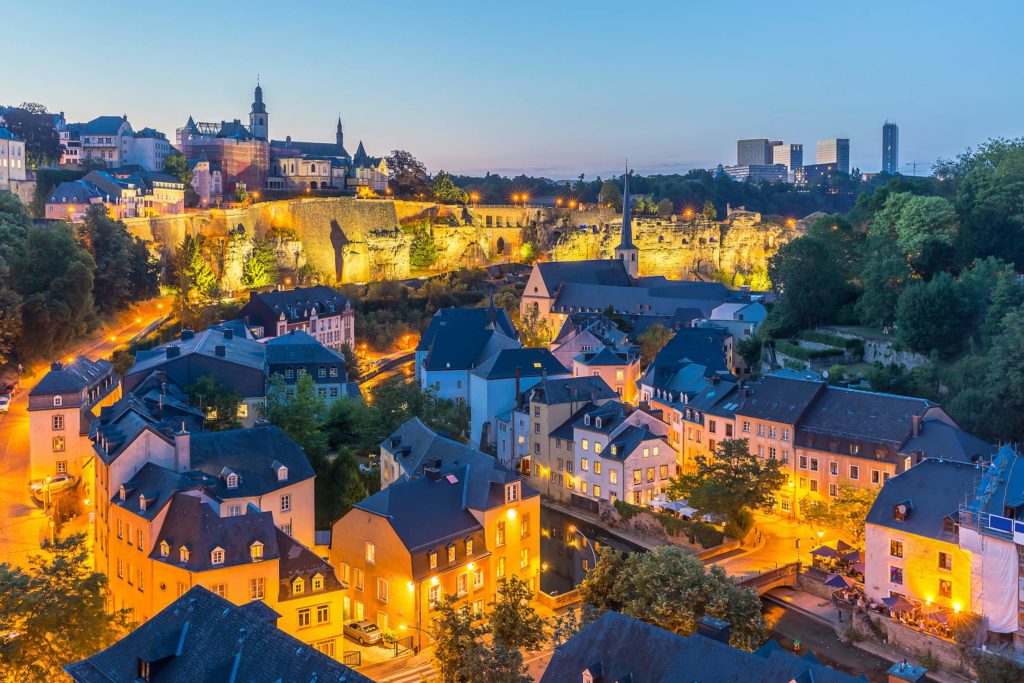 vichie81 / shutterstock.com
Many people don't know much about Luxembourg, other than that it is small. That much is true: when traffic is flowing, it takes about 30 minutes to drive across the country from Germany to Belgium. But Luxembourg is also the EU's most prosperous country. North Luxembourg is filled with fairy-tale valleys, beautiful hiking routes, cliffs and lakes. The capital city is stellar. As you might expect from a well-to-do country, Luxembourg has assembled an awesome collection of tours (more than 20, in fact) of key spots in their capital city.
Take the virtual tour: https://www.luxembourg-city.com/en/things-to-do/360-views
Bonus: Belgian beer podcasts
Beer is so essential to Belgian culture – and the quality of many Belgian beers is so good – that "Beer in Belgium" has received its own UNESCO designation. Learn more about the stories behind some of the world's greatest beers by listening to the podcast "Belgian Beer Quest" at: https://earblitz.com/belgian-beer-quest/