Even during a non-COVID era, boredom often drives us to do one thing: open a glowing screen. While this isn't necessarily a bad thing, it's good to have balance when it comes to screen time.
There's a lot to be said for opening a board game instead. This is a golden age of board games, and Germany is a country that adores them. The benefits of playing board games are many. You can absorb yourself in a way that isn't possible online. You can be social with those who are closest to you. And you can be transported without ever leaving the house.
Even better, there are many board games that are set in or inspired by the place you live. Which means you can deepen your connection to and knowledge of Europe in the process.
With that in mind, here are six great board games – for adults and older children – with European connections. All are available for purchase online. But check first with your local library: it's entirely possible that you can borrow the game!
Ticket to Ride Europe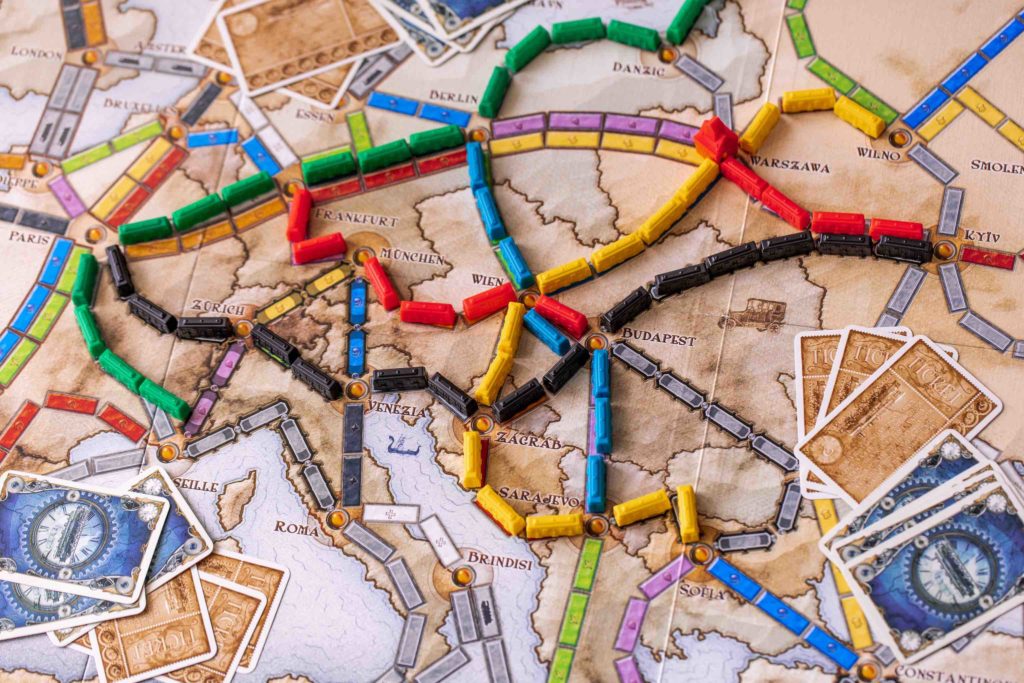 Mitch Hutchinson / shutterstock.com
This is a classic game of strategy, luck and railroad building. This is also a game that is hugely popular in Germany: the original Ticket to Ride even won the prestigious Spiel des Jahres, a German prize that is the board game equivalent of an Oscar or an MVP award. Set on a beautiful board and intended for up to five players, Ticket to Ride Europe will quickly improve your grasp of European geography. This game is also good for younger players: ages 7 and up can generally compete quite well.
Memoir '44
As its name suggests, Memoir '44 is a strategy board game that allows players to re-enact some of the most crucial World War II European battles from 1944. These include the landing at Normandy, the Battle of the Bulge, and many others. Though the learning curve can be slightly steep, the game itself is immensely satisfying once you get the hang of it. Plus, it allows players to more thoroughly understand the stakes, risks, and decision making processes of a very tenuous time in European (and world) history. The base game is excellent, and has several expansions available.
Castles of Mad King Ludwig
Even after all this time, Neuschwanstein Castle still fills people with wonder and mystery. Why did the king build it? Was he really mad? These questions – and the castle itself – have sparked theme parks, books, graphic novels, and more. That includes Castles of Mad King Ludwig, a fantastic game in which players compete as contractors to build the best castle in nineteenth-century Bavaria. It's a blast, and surprisingly good at getting the competitive juices flowing. It will also give you that much more appreciation for the real castle when you can finally go see it in person!
Catan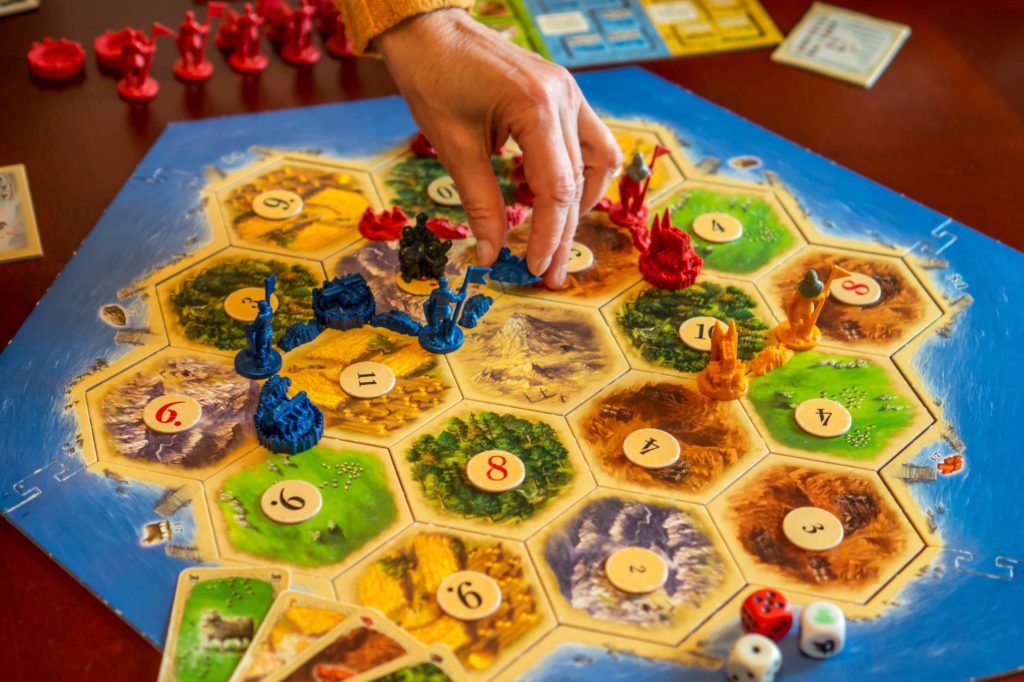 berni0004 / shutterstock.com
A global phenomenon with several expansion sets, Catan is German to the core. Invented by Klaus Teuber, a German designer, Catan won the Spiel des Jahres game of the year when it was released in 1995. The game is fantastic for many reasons. It rests on a simple and fun premise (create your own island), involves a great deal of strategy, is highly competitive, and forces players to adapt to sometimes rapidly changing circumstances. It's no wonder the game is popular in Silicon Valley boardrooms. But it can be just as fun for anyone who wants a better way to spend time during lockdown (or on rainy German days).
Risk Europe
Risk Europe provides several twists on the original classic. Set during medieval times, the game focuses – naturally – on the continent. As a bonus, Risk Europe gives players a fascinating look into (more or less) what Germany looked like in the centuries prior to its 19th century unification. What is now Germany once contained kingdom upon kingdom. Which explains a lot, if you consider the variety of cultures, dialects and differences that exist within Germany.
Scythe
This game uses 1920s intra-war Europe as inspiration. In it, players must use every strategic asset they have to survive and thrive. A relatively new arrival to the board game scene, Scythe also takes a bit of time to master. But it is a wonderful game once you know what you're doing, and the artwork is beautiful. Scythe also provides a great amount of insight into recent European history (even though the game itself is set in a fantasy realm called "Europa").