There are the towns which I pass a thousand times on the Autobahn but have never visited. Last week when my in-laws visited, they mentioned that a recent foray into their family history brought them to one of these towns. Kirchheimbolanden is a medieval town located halfway between Kaiserslautern and Mainz with some charming features and an interesting history.
Walled City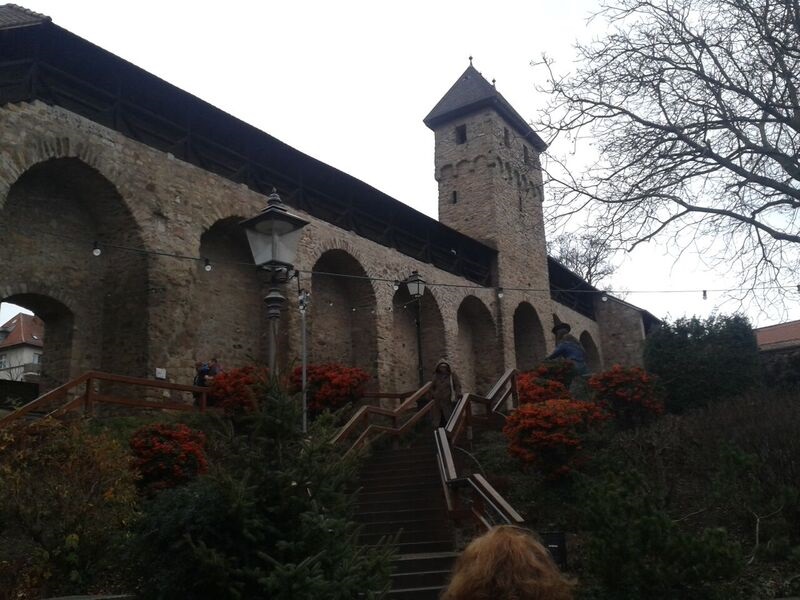 © Kelly Lauer
Kirchheimbolanden was once a walled city. The remains of the wall that once stretched to encircle the old city can still be explored. By climbing the grey tower near the city's center, you can walk along the top of the wall and get a new perspective on the city.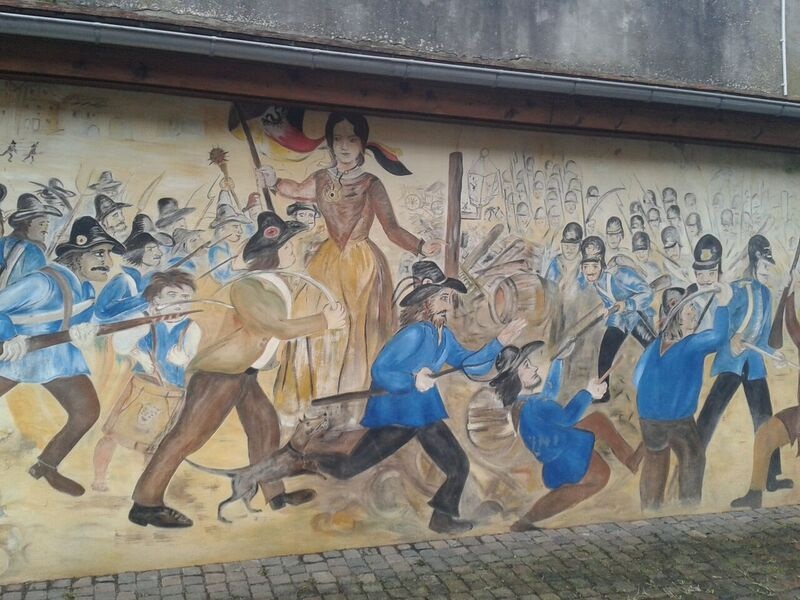 © Kelly Lauer
Bookmark This Page Today for Exclusive Deals
At the bottom of the wall is a mural depicting a battle from 1849 with the Prussian Army.
Churches
Kirschheimbolanden is home to two churches located near each other. St. Peter's Parish which sits atop a hill is beautiful to look at on the outside. Across the way, St. Paul's Church offers a less impressive exterior (a large box) but inside is beautiful. The prize feature of the church is the Baroque organ which was once played by Mozart.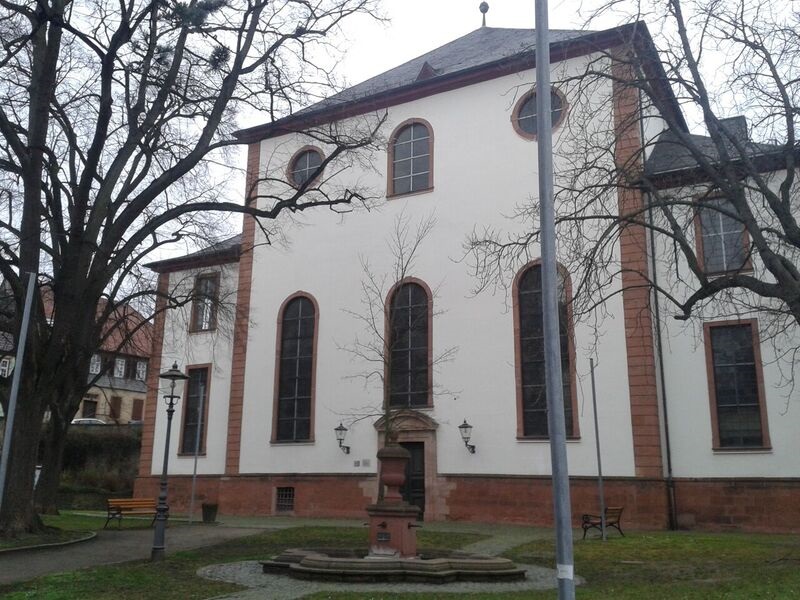 © Kelly Lauer
In the winter, St. Paul's is only open with prior arrangement (or during service), but in the summer it is open to the public daily. Because we traveled to the city tracing family history, we decided to take extreme measures to see inside. While knocking on the deacon's door was a creative idea, it was ultimately unsuccessful.
Schloss and Schlossgarten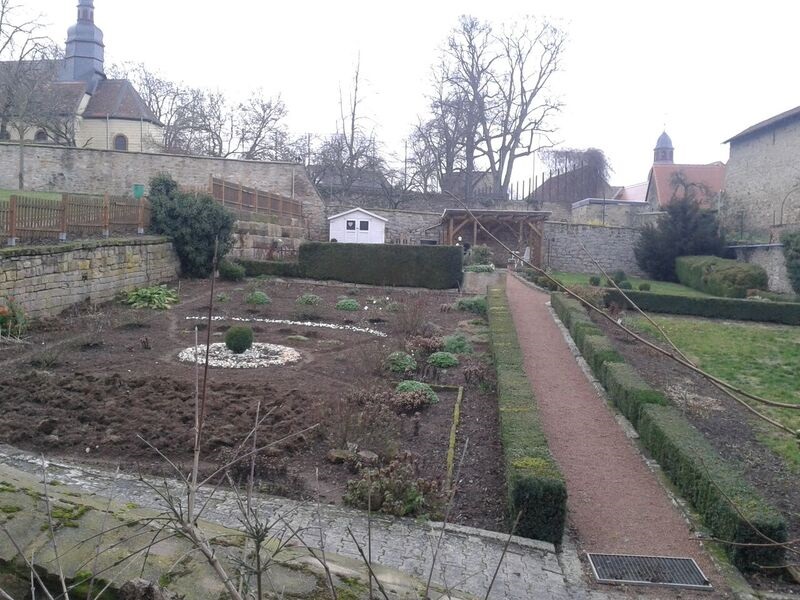 © Kelly Lauer
As with many European villages, a highlight of the town is the Baroque style castle or "Schloss" and garden. The remaining wing of the castle now serves as a home for the elderly. Our winter visit didn't lend itself to the most beautiful garden views, but now I know where I'll be this spring.
Where to Eat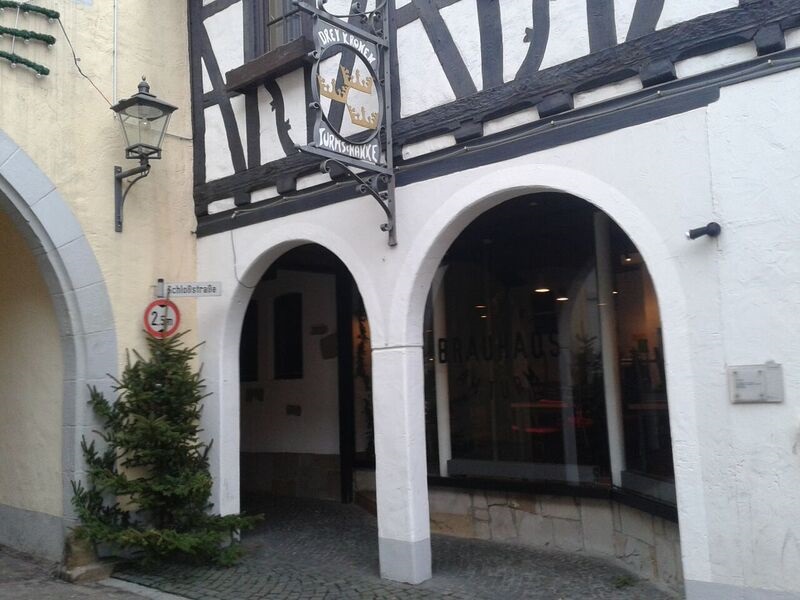 © Kelly Lauer
There are a variety of places to stop for a nibble to eat in town. Locals recommend Café Conditorei Enkler which is located at Vorstadt 2. It's a good place for a light afternoon bite. The sandwiches and cakes are delicious as is the cappuccino. For an evening meal, you might try Brauhaus Am Turm, which has a rustic and cozy atmosphere to accompany it's fresh brewed beers.
Tours
Tours of the city may be arranged through the tourism office by calling +49 (0) 6352 1712.
How to Get There
Kirschheimbolanden is located about 30 minutes from Kaiserslautern, 40 minutes from Wiesbaden, and 2 hours from Stuttgart. Click on DB Bahn for train details.
Author's Profile: Kelly is a DOD wife, devoted dog-mom, a mediocre cook, a whiskey aficionado and an avid traveler who's exploring the Kaiserslautern area with dog and husband in tow.
Featured Image Photo Credit: © Kelly Lauer