Germany is established as one of the world's higher education elites. In fact, more than a quarter of a million international students chose to study in Germany in 2009. According to the QS World University Rankings® 2014/15, the Ruprecht-Karls-Universität Heidelberg is ranked 49th in the world, followed by Ludwig-Maximilians-Universität München (52th) and Technische Universität München (54th). Additionally, every major German city has at least one university ranked among the world's best.
And what makes German universities so attractive to many in addition to their quality education? A high quality of life, relatively low and sometimes no tuition fees, extensive support and scholarship schemes for international students, and a good post-graduation employment prospects.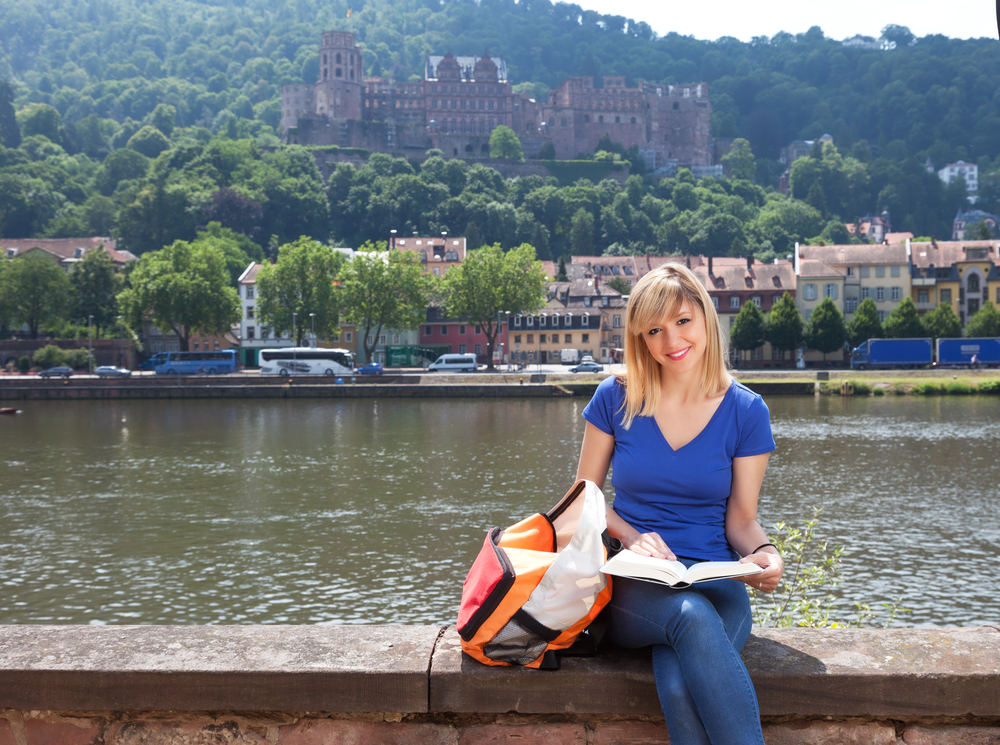 Daniel M Ernst / shutterstock.com
Admission requirements depend on the degree course and the university. Germany has three different types of colleges and universities. One type is the arts, film or music colleges for the artistic subjects. Secondly, there are the advanced technical colleges that cover scientific and social subjects. Then the third one is the university which offers many different kinds of subjects and places a focus on firm theoretical education.
A Hochschulzugangsberechtigung (HZB) or an international higher education entrance qualification (i.e. two to three semesters at a university in the home country) will allow international students to study at a German university. Applicants' educational background or professional qualifications must be recognized in Germany in order to apply for all general courses or for subject-specific courses.
German universities accept U.S. high school diplomas (with no college courses) for entry with a total of 16 academic units comprising of the following: 4 units of English with a minimum C grade in English IV, Honors or AP English; 2 units of a second language; 3 units of Social Studies; 5 units of Mathematics and Science (2 or 3 units of Mathematics with a minimum C grade in Algebra II or III, Trigonometry or Pre-calculus; 2 or 3 units of science with a minimum C grade in Biology, Chemistry or Physics; and 2 academic units in elective classes. A U.S. GED (general equivalency diploma) is not accepted.
If you don't have the higher education entrance qualification for admission, then a preparatory course at a German university can be taken to develop the necessary technical and cultural requirements. Prep courses offer different core subject areas. Once passing the assessment test after the prep course, graduates are then allowed to study these subjects at the university level.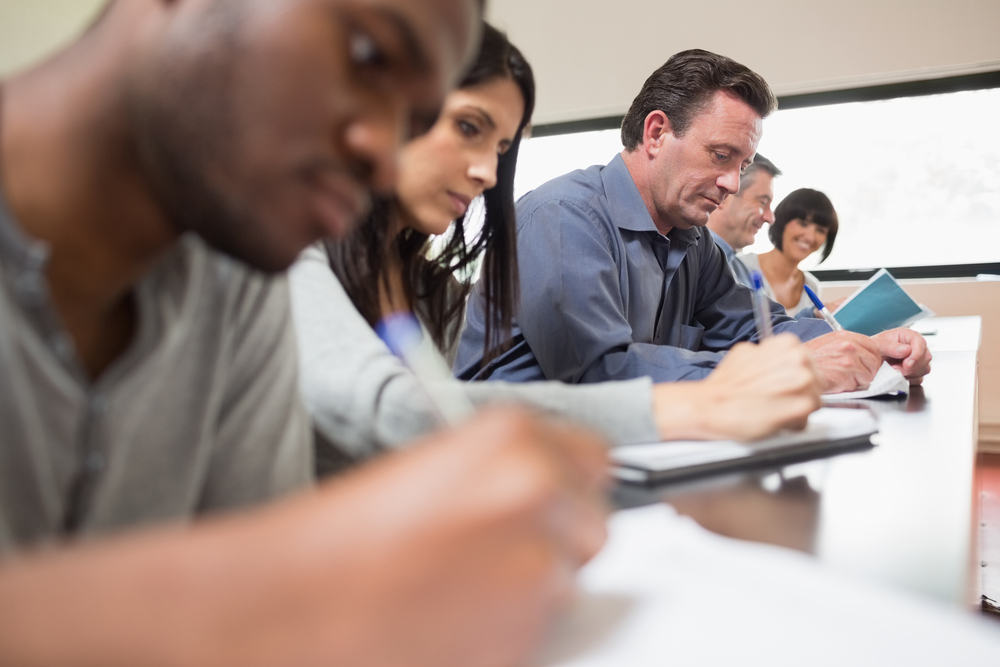 ESB Professional / shutterstock.com
Enrollment
Enrollment in the university is needed once receiving confirmation of a placement or if you take a course with no admission restrictions. All students must enroll before starting their course and re-register before the start of each semester. Enrollment differs depending on the university. Sometimes the applicant need to be present on certain days while at other universities emailing or mailing the necessary documents before a deadline is sufficient.
The general enrollment documents include the following: passport with visa or residence permit; a passport photos; the complete registration form; proof of higher education entrance qualification; notice of admission; evidence of sufficient knowledge of German (international programs are exempted); proof of health insurance in Germany; and payment receipt for the semester fee.
A registration certificate is received once enrollment is completed. This certificate allows you to apply for a residence permit in Germany. The certificate can be also be used temporarily as a student ID until the official one is received. The student ID allows usage of the university facilities  as well as discounts for many public institutions, cinema tickets, etc.
Visa Application
While international students generally need to apply for a visa before arrival, U.S. citizens may obtain their residence permit after arrival to study. This is also the case for citizens from Australia, Israel, Japan, Canada, New Zealand and South Korea. Students from the European Union (EU), the European Economic Area (EEA) and Switzerland require only a valid ID card to travel to Germany. These European students mentioned above will receive a residence permit for study once they register at the city's registry office, after finding an apartment.

Germany is the fourth most popular study destination for international students, behind the US, UK and Australia. Americans and foreign students alike can earn German undergraduate or graduate degrees without speaking German and without paying for tuition fees. Whilst staying here in Germany, perhaps you can earn a degree from a world-class German university?

(Visited 6,986 times, 1 visits today)

Tags: