This winter we visited the majestic cathedral, its Christmas Market and the beautiful city of Ulm. On a cold but sunny day, we took the short drive towards Münich. Located near the state of Bavaria, Ulm is on the eastern edge of Baden-Württemberg on the Donau river.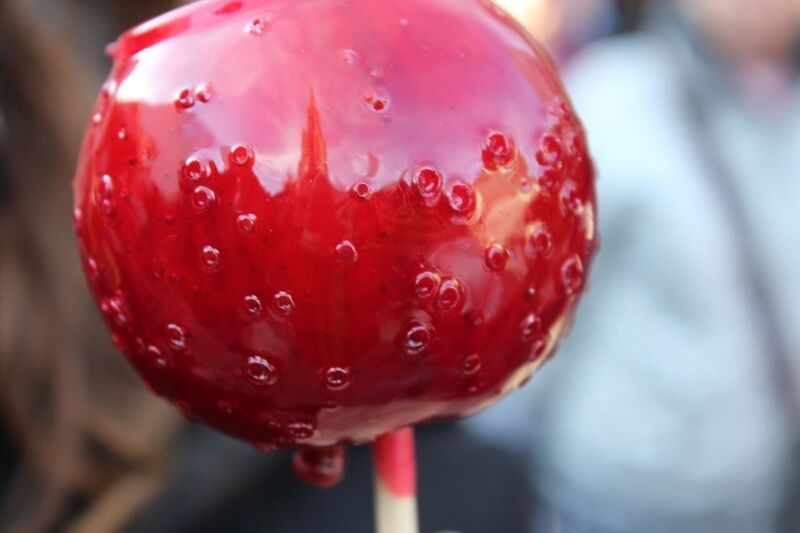 © Wendy Payne
This university town is considered as a science city and an important part of the high-tech region of Germany. Also known as the birthplace of Albert Einstein, Ulm has many interesting places to see including the world's largest bread bakery and much more. Unfortunately, we were able to see only a few of them on our last trip.
Ulm Cathedral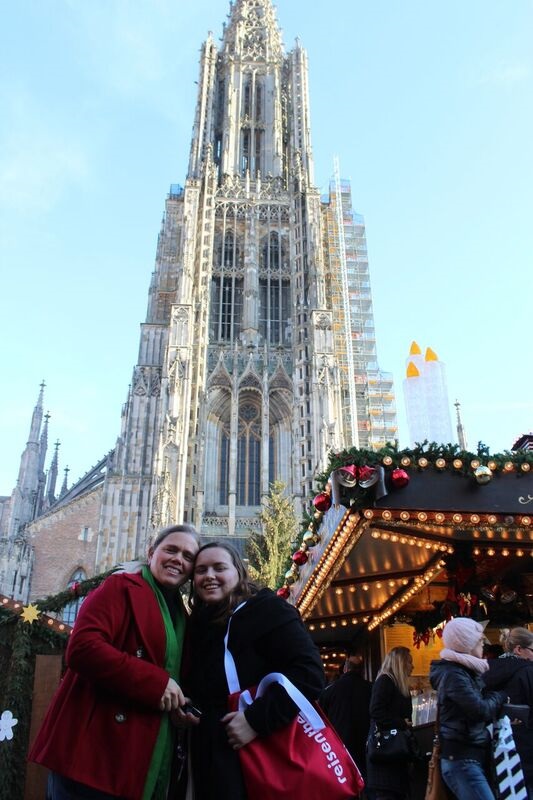 © Wendy Payne
Seen from miles away, this breathtaking cathedral in the heart of the city is just one of the many reasons to visit. The cathedral has two towers, in which we walked to the very top of the highest turret (768 steps or 530 feet). Although it was a very steep and a windy climb, the views were unforgettable and amazing.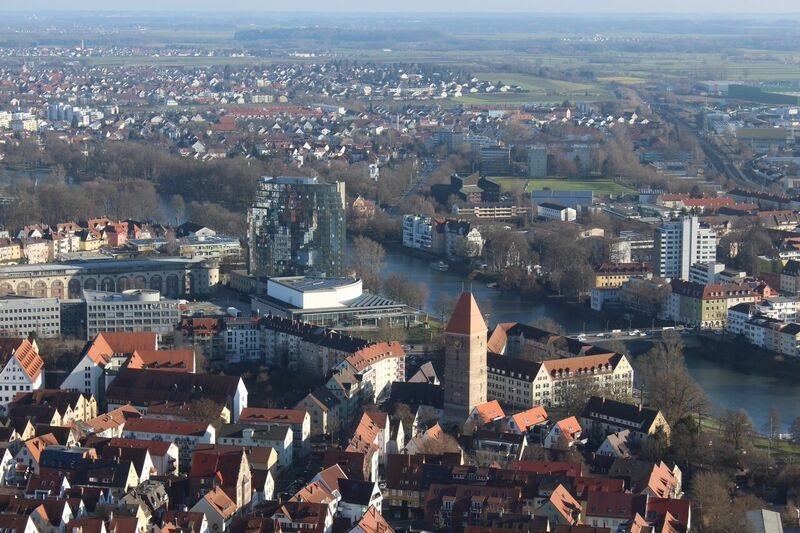 © Wendy Payne
In researching I found out the Book of World Records regards the Ulm Cathedral as the tallest church steeple in the world. Remember this as you are climbing.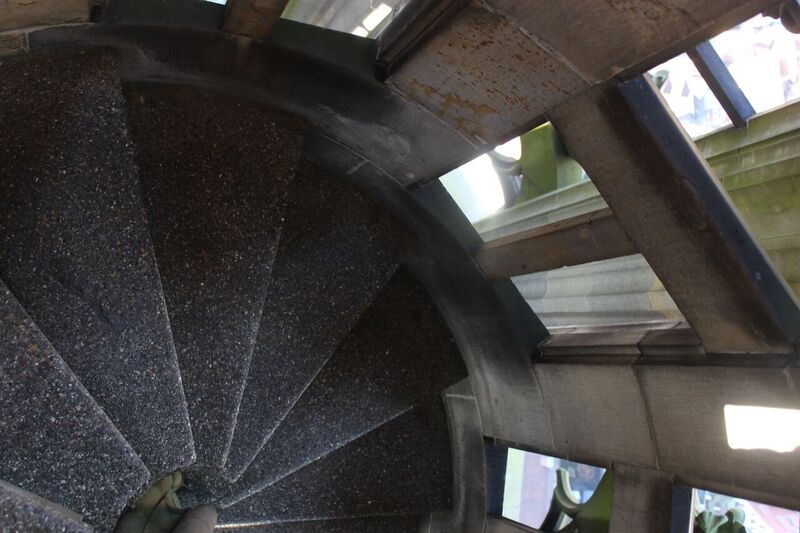 © Wendy Payne
The very narrow staircase can give even the most brave a slight fear of heights. And the downward views of the Christmas Market below made me think I was looking in a snow globe. Oh, if only it would snow.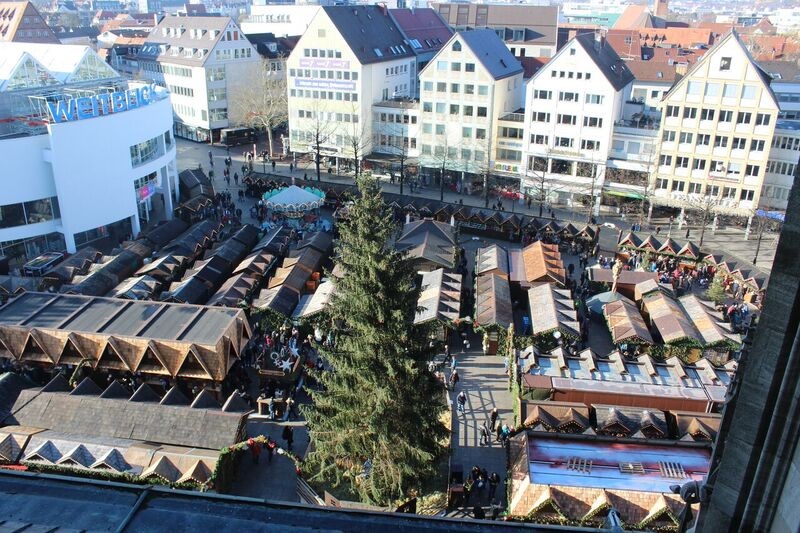 © Wendy Payne
Visiting the inside of the church was free and taking pictures were allowed without a flash. There is a small fee to take the climb up to the spire gallery. However, there are three levels you may rest before continuing on.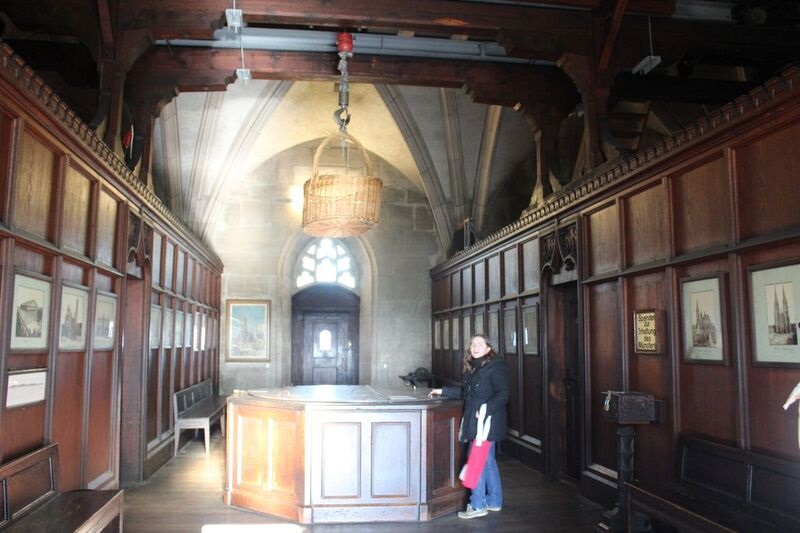 © Wendy Payne
The History: With the first foundation stones being built in the late 1300's, it took over 400 years to complete by the labor of many men. According to the English brochure, the church stood outside the town until the 14th century. It was then moved (and renovated) inside the city walls for protection so that the townspeople could worship in safety.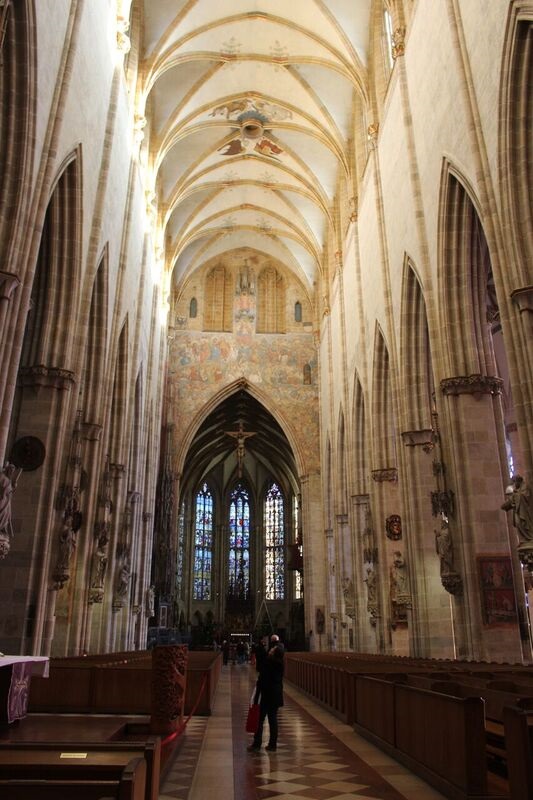 © Wendy Payne
Christmas Market
The Ulmer Christmas Market runs from late November to right before Christmas. Almost everyday the market has a singing or music program to correspond with the market. Though it is not as large as the Heidelberg or Nürnberg Markets, but it is worth a visit.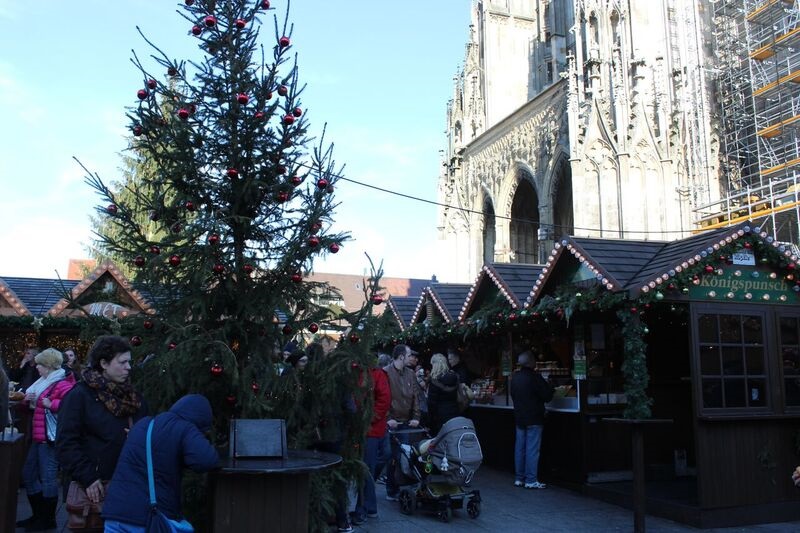 © Wendy Payne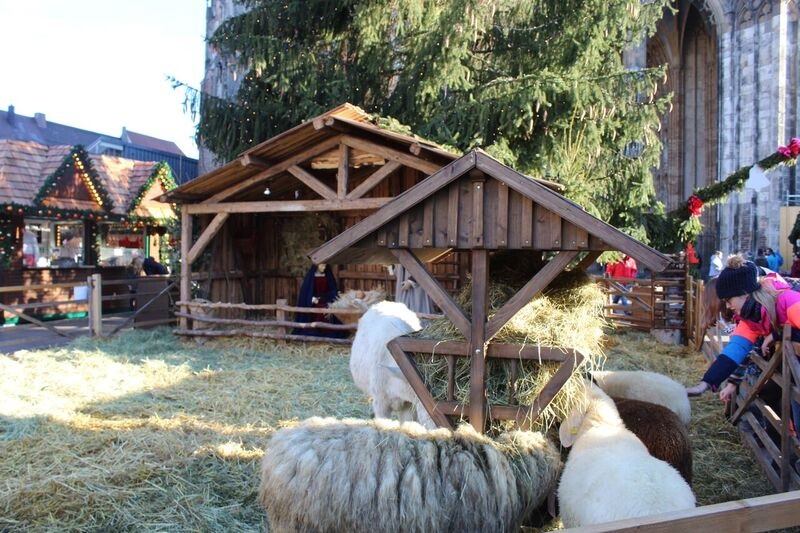 © Wendy Payne
This festive market is very family-friendly with many strollers and little children. The children area had a little train ride, merry-go-rounds, a magical village and a large animal manger (Krippe) scene.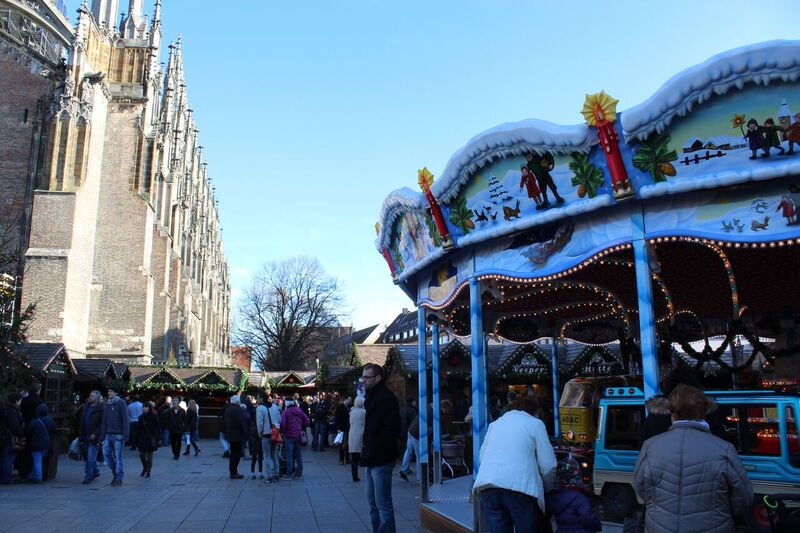 © Wendy Payne
We tasted a very nice Heiß Hugo, a refreshing drink made with Sekt, elder blossom syrup (Hölunderbluten) syrup and sparkling water. Though usually made in the spring, the hot version had a slice of lime in the bottom of the commemorative cup.
Just a note here: Do you love the Christmas mugs but are not a Glühwein or cocoa drinker? Well most kiosks will sell you an empty mug for €2 to €2.50. And when ordering your cozy beverage in a fest mug/glass, there is usually a "Pfand" (deposit) for about €1 to €2. You'll get this back when you return the mug to the kiosk.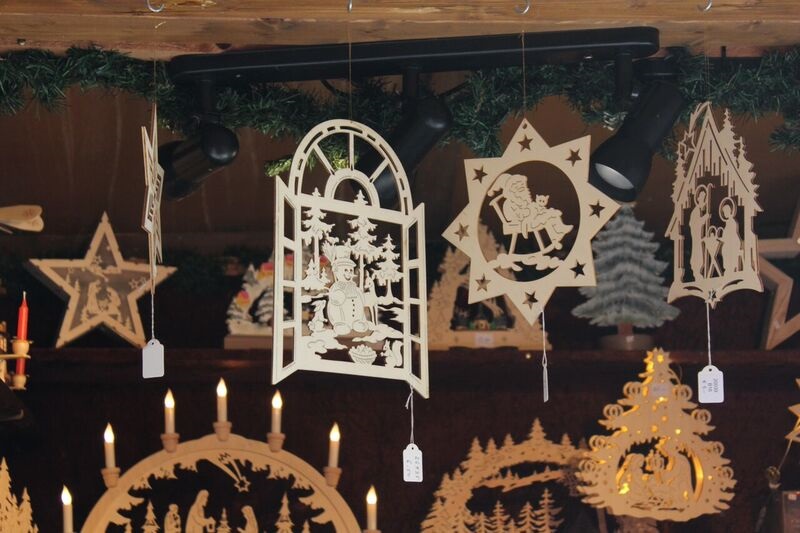 © Wendy Payne
The fest food was exceptional and is typical for what to expect although with a few new options. I laughed when I saw a bowl of Chili con Carne with melted cheese and Fritos. I enjoyed the Zwiebelsteak sandwich (caramelized onions on pork steak in a Brotchen). Make sure you pronounce it as  "zweebul" but not "zwibull" as you might end up with two sandwiches.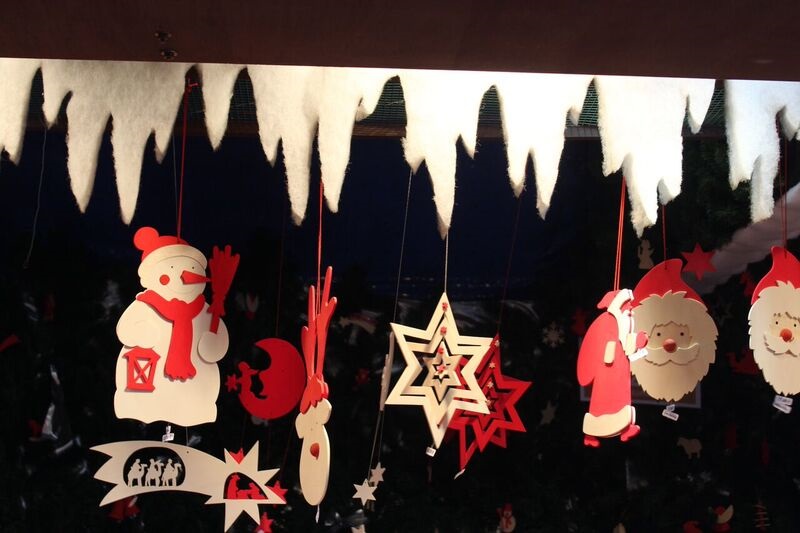 © Wendy Payne
During the 2015 market, there was a glass blowing demonstration held every Thursday and Saturday at the Glass Trifft Holz stand. Although we didn't get to see the demonstration, we did see some of the pieces that were blown previously. Click here for more information on the city's annual Christmas Market.
More to See in Ulm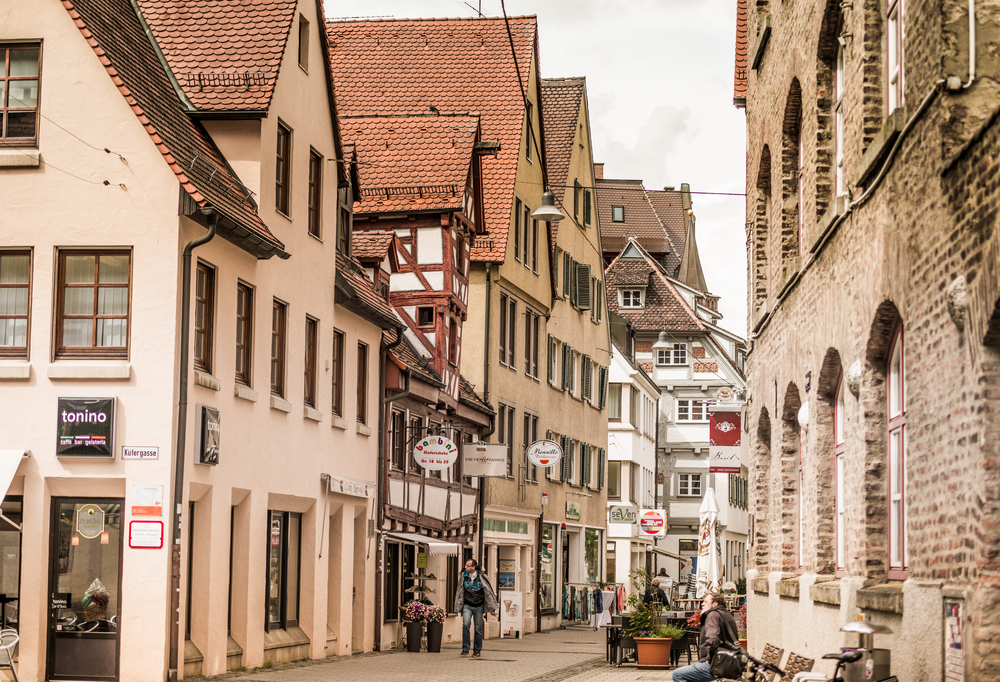 © Shutterstock Tatyana Vyc
You could easily spend a few days in Ulm visiting the sites just inside the city center. The old city's museum and theater are a few other places to visit. The information center is located right off the square from the cathedral, and everyone spoke English there. From Segway to Nightwatchman Tours, there are many ways to learn the history and culture of Ulm. Click here for more tourism information.
Traveling to Ulm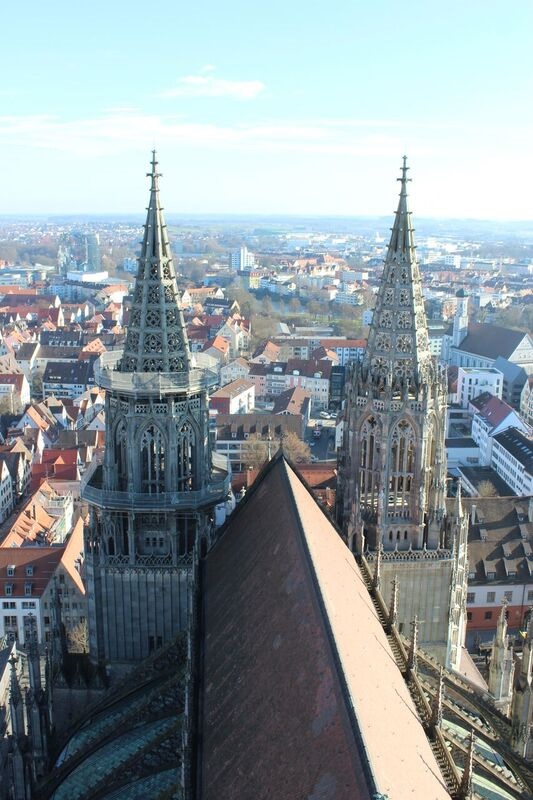 © Wendy Payne
By car: From Stuttgart, we drove straight there (just over an hour southeast). However, there is construction on the major highways so watch for speed limits and narrow roads. Ulm is approximately 3 hours and 15 minutes southeast of Kaiserslautern and 3 hours and 25 minutes south of Wiesbaden.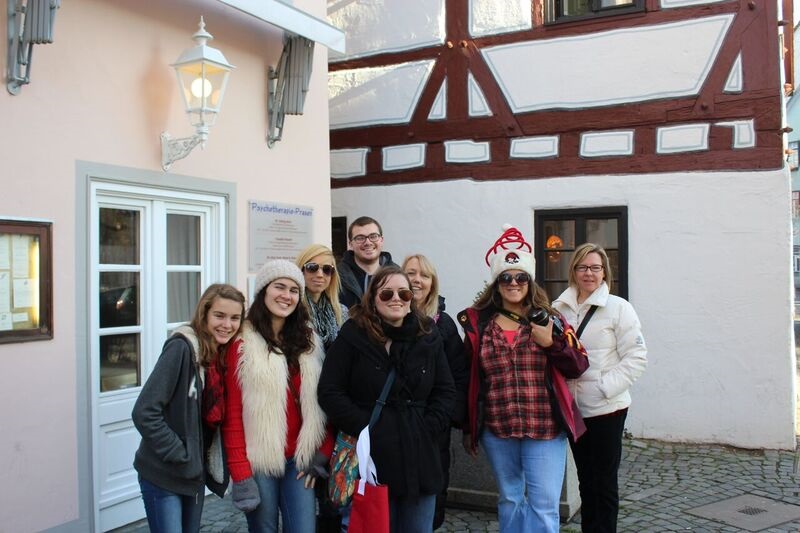 © Wendy Payne
Special note for parking garages: There are several parking garages in Ulm. Although we set our GPS for the Ulm Rathaus parkhouse, we parked at an easier parking garage (Parkhaus Fischerviertal). It was a short walk to the cathedral on a pedestrian path. Although we had one mini van in our group, very large vehicles would have a tough time in this parking lot. We were there for several hours and it was only €5.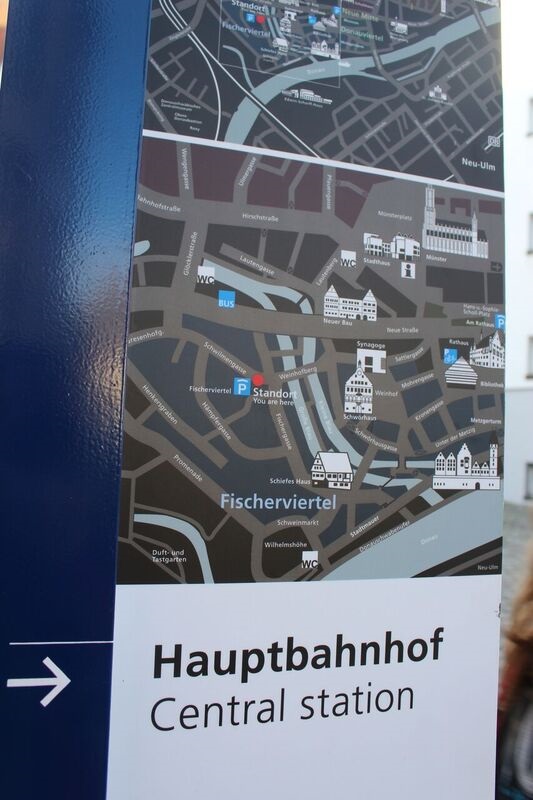 © Wendy Payne
By train: My friend Jenna and her family took the train from Stuttgart and it was about the same traveling distance. The train stops very close to the downtown center and is within walking distance to the cathedral. Look for weekend specials (especially during the German holiday season), affordable last minute specials and more information on DB Bahn.
Author's Profile: Wendy Payne is a military spouse and lives with her family in Stuttgart, Germany. She is a freelance writer, blogger and photographer. She also enjoys gardening, hiking, yoga and sharing Europe with people.
Featured Image Photo Credit:  © Shutterstock fotoping