On the first weekend in May the apple blossom trees are in full bloom and the annual Äppelblütefest in Wiesbaden-Naurod is always in full swing!
Local Hessen Pride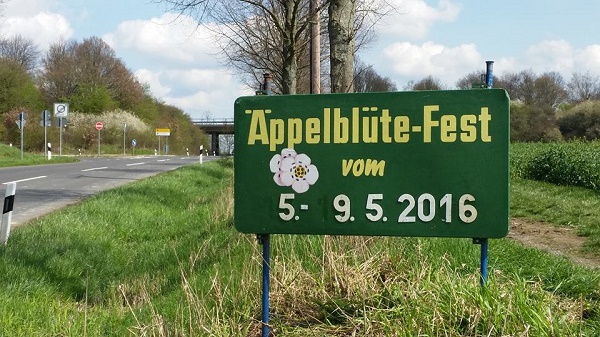 © Gemma
Seeing the hand painted sign on the side of the road for the festival was so inviting, I just had to check it out!
Wiesbaden-Naurod's Äppelblütefest is an annual festival with a lot of pride and celebration. This small town is located in the valley off the main roads to Wiesbaden and has added beauty being situated on the edge of the Taunus mountain range. This fest celebrates the gorgeous blooming of the apple blossoms which surround the town.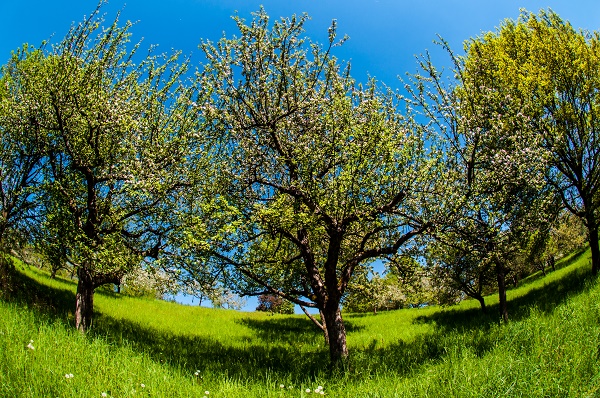 © Gemma
The word 'Äppelblüte' is a local Hessen dialect for 'Apfelblüte' which means apple blossom. Having the local way of saying it on the sign shows how this small fest has ties to its town's traditions. This is similar to how Bavarians use Bavarian slang when celebrating their local traditional fests. For example 'o'zapft is'(the keg is tapped) would normally be 'Angezapft ist es' or even 'Es ist angezapft'.
The Naurod's apple blossom fest this year ended up being on the first warm and sunny weekend of the year. We parked on the edge of the town on a country road literally surrounded by the celebrated apple blossoms.
Sweet Perfume
The beautiful flowers on rows of trees that will later have bunches of apples hanging from them, were giving off a sweet perfume scent throughout the town. It was an intoxicating scent!!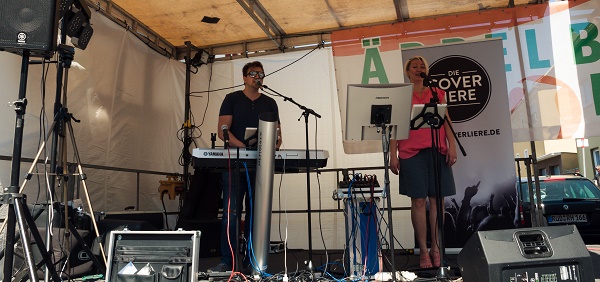 © Gemma
Since it was so warm and sunny out, the town was packed for the fest! The main part of the fest was in the downtown area.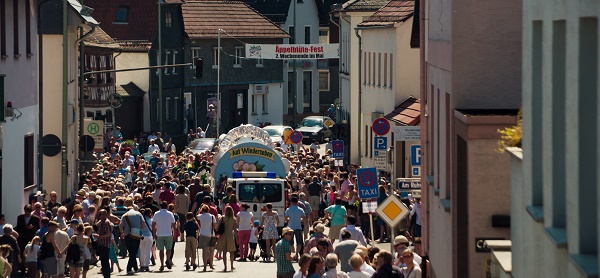 © Gemma
Beyond the Apple Orchards
When we arrived, the entire town was enjoying the parade. A special treat of this parade was when the people of the floats filled the cups of the bystanders with apple wine. Another other favorite of the day was the grand finale's big white swan float.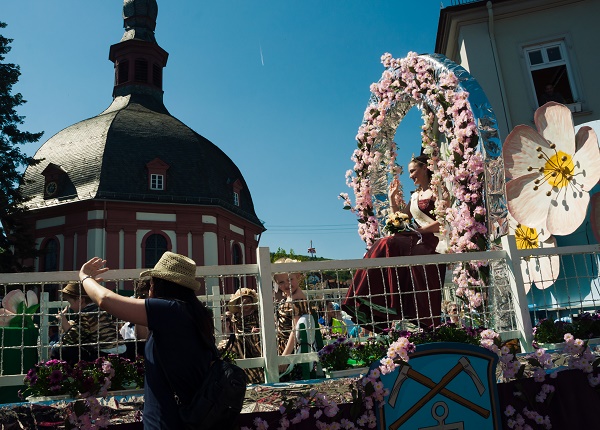 © Gemma
Not something you see every day…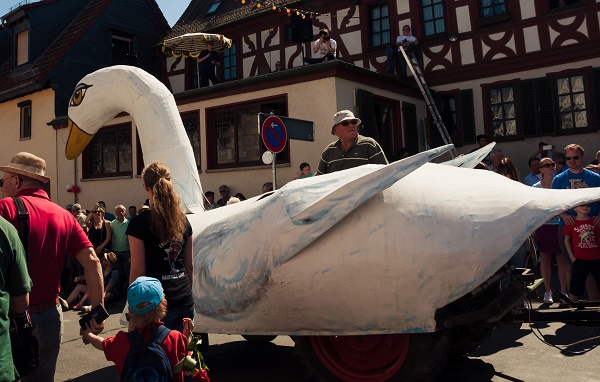 © Gemma
On top of the final swan float was the queen of this year's festival. It is always a great honor for the young woman and her family to be chosen as the festival's queen.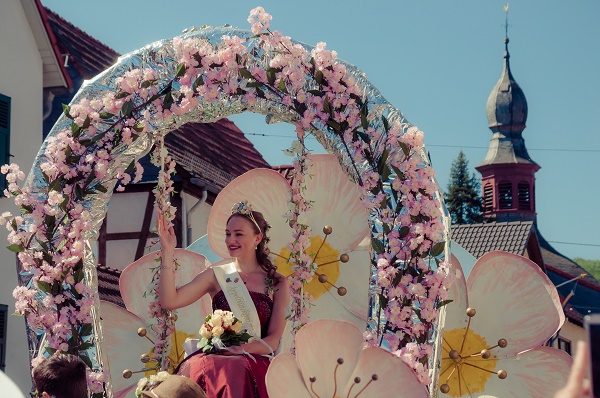 © Gemma
Many people sat and lined up along the street to watch the parade and also enjoy the fest.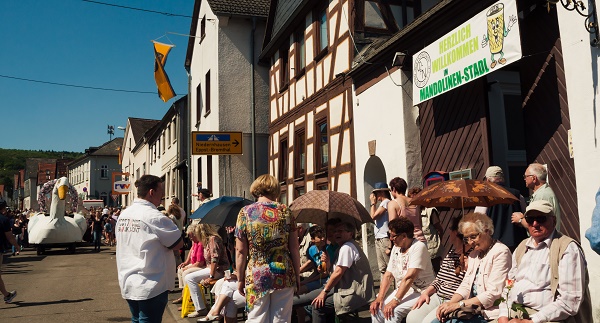 © Gemma
Food, drinks, various vendors and music stages were set up all over the town.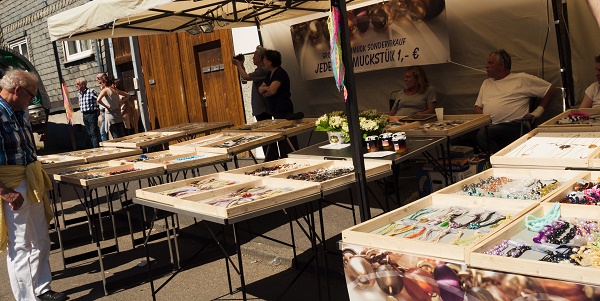 © Gemma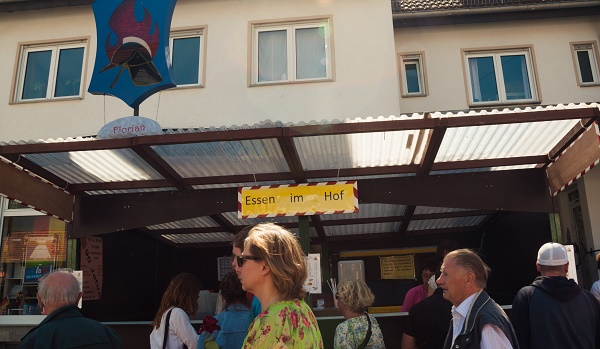 © Gemma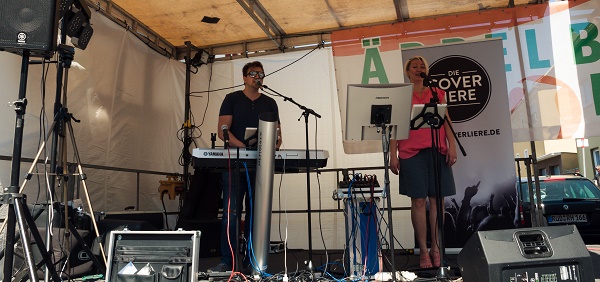 © Gemma
The overall mood of the fest was very fun and lively! Everyone seemed to be drinking apple wine and having a good time in the sun. This fall when I am at the actual apple fests and drinking the fresh squeezed apple juice, I will remember fondly of the apple blossom fest which kicked off the whole apple season!
Mark your calendar for next year!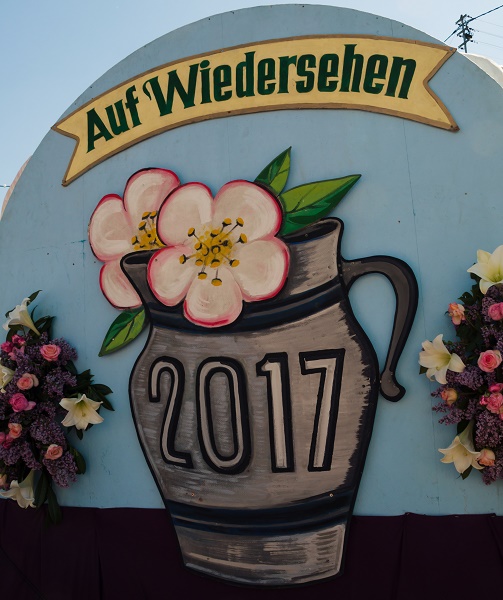 © Gemma
Getting There
Nauroder Äppelblütefest
Auringer Straße
65207 Wiesbaden

The festival is just over 2 hours north of Stuttgart and 1 hour and 20 minutes northeast of Kaiserslautern.

Author's Profile: Gemma is a mom, a veteran and an Army civilian living in Wiesbaden, Germany. With New Jersey roots, she is enjoying her extended European vacation.

Featured Image Photo Credit: © Gemma

(Visited 903 times, 1 visits today)

Tags: