As an oldschool outdoor adventure guide, I am used to leading hiking and biking adventures throughout Europe based on knowledge of the trails, terrain, points of interest, rest stops, and evacuation routes in the event of an injury or medical emergency.
However, not everyone wants to pay for a guide and be led around all day without being able to explore on their own. You are the risk takers, adventurers, and explorers that stumble upon hidden caves, rock formations, wildlife eco-systems, and quiet places to get away from civilization for a few hours.
What seems only a few years ago was the introduction of handheld GPS units with options such as a compass, viewing your coordinates, tracking your steps, marking waypoints to get you back on track, and Geocaching. That was a great device. However, the options are limited and becoming obsolete when it comes to modern-day exploration.
Hiking and biking apps that can be downloaded to your phone are the way to go when it comes to planning your adventures and having peace of mind while out in the middle of nowhere. Don't leave home without your trusty smartphone. It's an essential piece of survival gear. But only if you know what apps to preload and have enough backup battery power.
I have downloaded and used a variety of hiking and biking apps that give a detailed description of available options. Too much information and time-consuming thumb use is the reason that I narrowed down the below apps for you to spend more time on the trail, and less time navigating your outdoor experience via technology.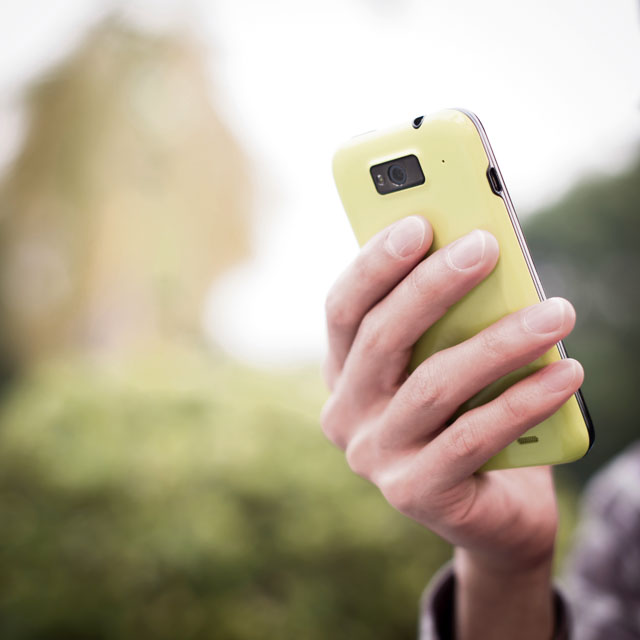 Pan Xunbin
Maps 3D Pro
I found this app to be a great tool for all season outdoor adventurers. You can record trails and use them offline if you have no connection while in remote locations. You can also see your surroundings in 3D so that you know your elevation. Great for biking, hiking, and navigating your way through city streets, as well as a variety of Winter sports. The only drawback for me is that the search function is not on the main screen. Although it's only a menu below I don't like stopping and having to figure out how to find an option especially if there is an emergency in the field. Maps 3D PRO is a 22MB download, but data requirements grow as you download those detailed maps.
Map My Hike
Map My Hike is another GPS mapping app that tracks your route and distance. You can also connect with friends, compete with them, get feedback on your progress. A great app to track your progress during your outdoor adventures. Audio feedback, choosing different sports, saving favorite paths, and tracking your pace, distance, duration, calories burned, and setting personal goals are also notable features. However, there are a lot of discrepancies when it comes to distance traveled, time, location, and more. I have been using GPS devices for years and know that you get different feedback based on your surroundings and losing signals. However, when I put this app to the test by hiking the same trail 3 times with friends that had different phones and using Android and iPhone versions of Map My Hike, we were not too impressed while comparing data. This could be a great app if a little more work can be done by getting out in the field with groups and seeing reality.
All Trails
All Trails is packed with over 50,000 maps, review, and photos for hikers and bikers. You can also find trails that are a dog, kid, and wheelchair friendly. You can also check out ratings, photos, share adventures with friends on social media, and track your progress, download maps to review offline, and more. One of my favorite options are the filters that let you quickly narrow down the trails that you are interested in or capable of trekking if there are many in your area. The accuracy is great, and the app is easy to use. In addition to the above features, you can subscribe to All Trails Pro, which gives you access to a variety of National Geographic information on maps, trails, and routes that have been tested and reviewed by outdoor adventurers from all over the world.
View Ranger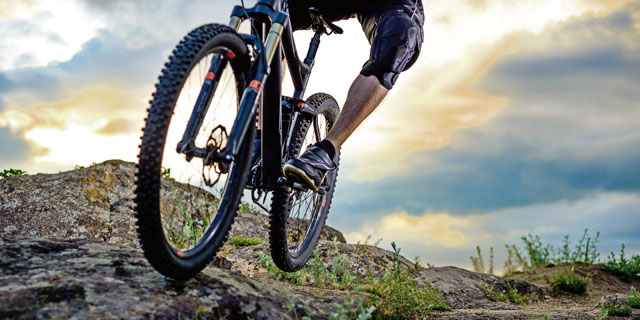 maxpro / shutterstock.com
View Ranger is an amazing app that allows you to search for trails and maps with very little effort. A must for creating your own daytime or weeklong adventure that takes you from home, a campsite, or start points from a parking lot or train station. After 2 years of trial and error and trying out an extensive list of hiking and biking apps, View Ranger is my number one pick.
View Ranger Buddy Beacon (internet connection required) allows you to share your actual location with friends and family via phone and computer. This option allows others to know your last location if contact was lost with you, there is an emergency, and where to dispatch a rescue team. It also provides you with a PIN protection so that only certain people know who you are and where you are.
Other features include Go Anywhere that works offline without mobile and data signals. Worldwide Maps that include streets, aerial, satellite images, Topographic as well as a Skyline feature to pan the landscape using your phone camera. No need to have a separate GPS device to see your location on a map, record tracks, go to points of interest, and track time, speed, bearing, sunrise, and sunset because View Ranger handles those tasks faster and more accurate.
If you want to track your workouts such as steps, heart rate and more the View Ranger allows you to transfer your data to Apple Health and owwther high-tech fitness apps.
These are a few of the many View Ranger features available with this hiking and biking app that is my favorite app when it comes to exploring areas nearby or while traveling around Europe.
Instead of making a choice based on my reviews, take the time to search around for more apps and find out what suits your needs instead of paying for a bunch of mind cluttering, battery draining options that you will never use. Be sure to also check out system requirements. Prices to download vary on options as well as one time or monthly fees. Go to Apple App Store, Google Play, and Amazon for the best information. Most apps will let you figure out your needs with free trials.
Story by Ronnie Juhans