Who isn't familiar with being exhausted, running on low and getting caught up in the rat race? You probably feel like you just need room to exhale and breathe easily again. Could there be a better place to do so than an oasis of pure nature? I've got just the insider's tip for you. Head outdoors to  Mehlingen Heath (known in German as Mehlinger Heide) to take a break from the everyday grind.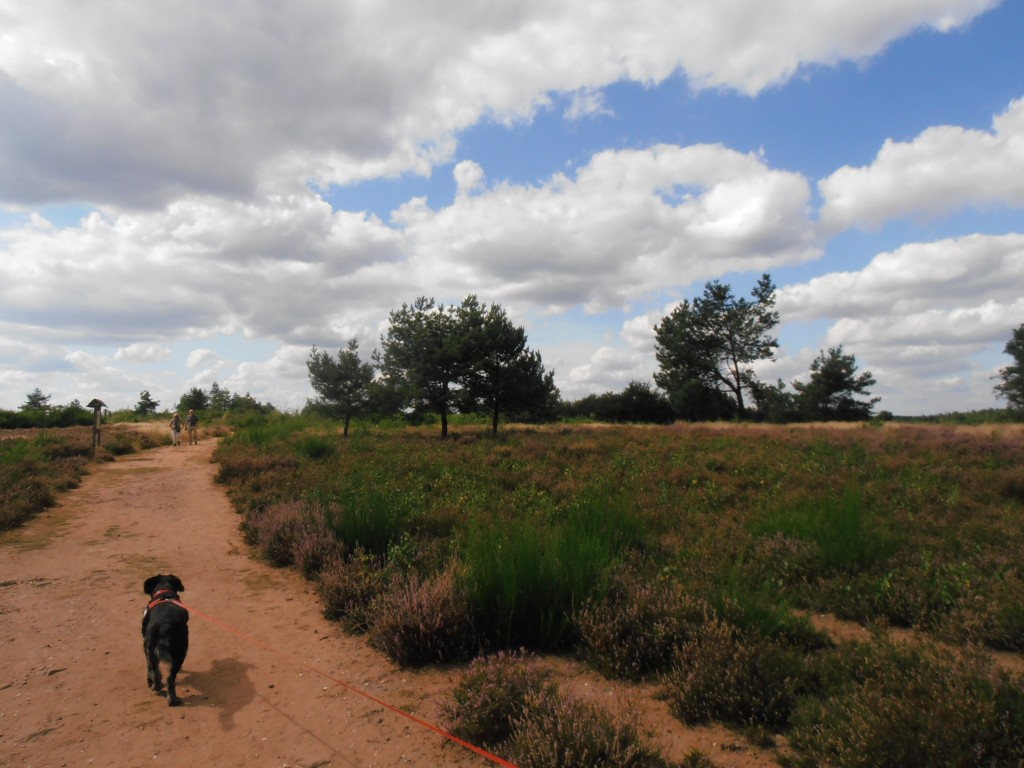 Mehlinger Heide (Mehlingen Heath) is one of the biggest heath areas in the South of Germany and a natural reserve of pure beauty. I often take my dogs here for a long walk. You can easily spend a whole day there alone or together with the family. There's a lot to see and marvel as well as take a walk on one of the many footpaths. One of the best things about this peaceful and quiet place is that it is not overrun be tourists.
The History
In the past the heath was used as a training ground for tanks of the French army with no trespassing allowed. It was not until 2001 that it was turned into a natural reserve. The most attractive time to go there is in late summer when the heath is in full bloom. You will be reminded how miraculous nature can be.
Ironically enough, the heath as it exists today is not a work of nature itself but instead owed to human action. If it weren't for men clearing the woods, the area would not be distinguishable from the woodlands around it. Another ironic fact is that, against all expectations, it is not humans who take care of the heath, but dutiful animals have taken over this job. Goats and sheeps make sure that the natural area is retained the way it is.
What's There
Countless species of animals and plants find their natural habitat in the heath. The natural conditions give way to unique biodiversity, because landscape bears various facets of vegetation including bushes, grass, sands, shrubbery and heather as well as trees and woods. All these different features are spacially united at Mehlingen heath. Endangered plants and animals, such as wild bees or endangered birds, have settled here. Even a plant that had been declared extinct in Palatinate, the so-called Wiesen-Leinblatt, has been rediscovered at Mehlinger Heide. A special bird that can be found here is called Ziegenmelker, which means goat milker. If you listen carefully, you can hear his special purring song.
Family Area
Mehlinger Heide is situated in the areas of Baalborn, Neunkirchen and Mehlingen. The communities involved have done a lot to turn the heath into a holiday area for the whole family. Information panels have been placed at the side of the paths, in which you can learn interesting things about plants and animals as well as the history of the heath itself. Children can also let off steam in the heart of nature at the heath's adventure playground. You can take in breathtaking views of the heath at a location point called Feldherrenhügel.
Hike, Relax and Learn
Do you want to hike or just go for a long, relaxing walk? Then you should try out the 3.5 kilometer circular track. Watch for the owl symbol at the side of the way. It helps you find your way and not to miss anything interesting! Along the path, there's much to discover and learn. One highlight for me is the 'Green Classroom', an open-air classroom with benches of trunks and tables of stone. Wouldn't this just be a hilarious way of learning, surrounded by nature and with the sound of birds all around you?
If you're looking for a nice weekend activity alone or with the whole family, you should give it a try. At least my dogs seem to like the heath for it's numerous possiblities to walk and frolic around. Exhausted and happy, they collapse into their dog baskets after we get home, dreaming of the excursion.
How to Get There
By car Mehlinger Heide is approximately 20 minutes northeast of Kaiserslautern, 1 hour and 20 minutes south of Wiesbaden and 2 hours northwest of Stuttgart.

Author's Profile: Theresa is currently an intern at AdvantiPro. She lives in Höringen, near Kaiserslautern, and is a student of German and English at the University of Mainz. In her leisure time, she enjoys writing, playing music, singing in a choir and meeting friends.

(Visited 645 times, 1 visits today)

Tags: