Richard Löwenherz Fest
July 26

-

July 28

Free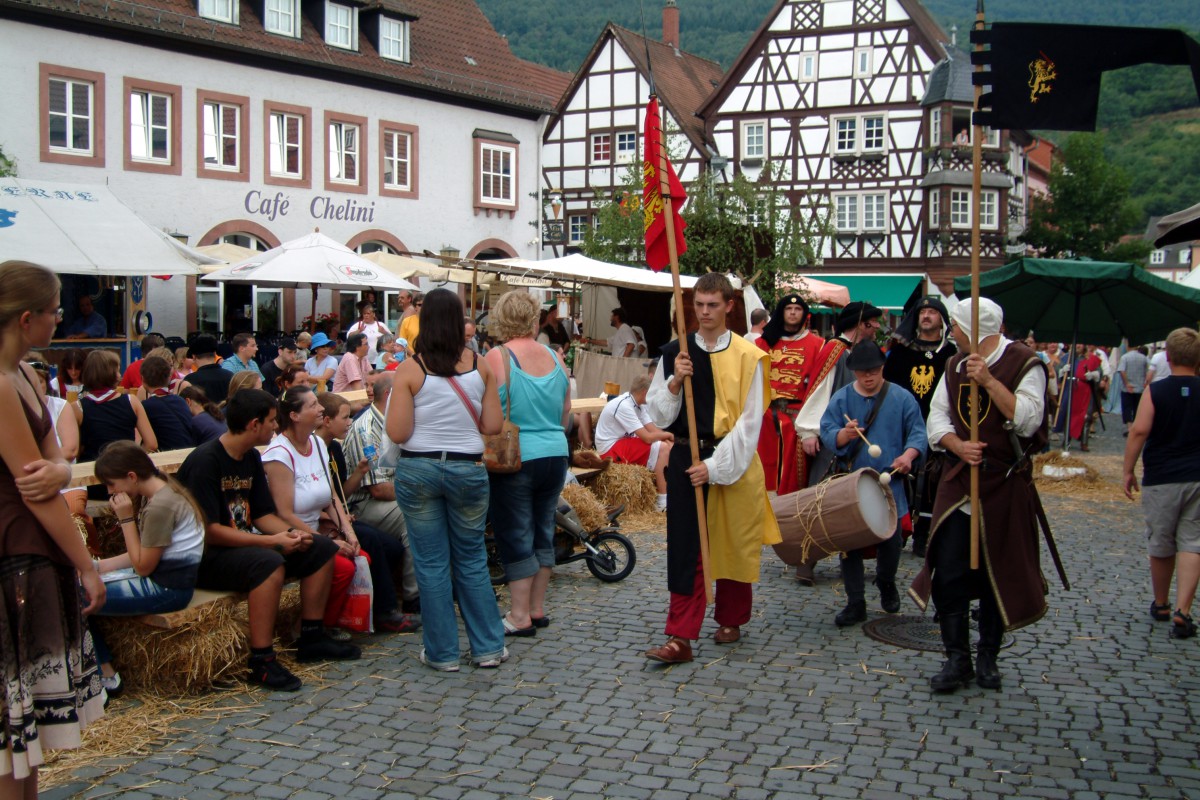 800 years city rights, 15 years Richard Lionheart Fest; Annweiler celebrates its Jubilee!
"Hear ye, hear ye, welcome ye burgher, noblemen, lords and ladies of Annowilre, beneath the mighty Trifels fortress, where Richard I, King of Brittany, once was kept"
read the first sentence of the media publication in 2005, announcing a new identification festival for the town of Annweiler.
Thousands of visitors still flock into the streets and alleys of the historic town centre to enjoy an entire weekend reliving the Middle Ages. The Jubilee celebration 2019 promises more music, more walking acts, more activities for children and the unforgettable Fire Show late Saturday night.
Traditionally, the Fest begins Friday, 26th July at 18:00 with the parade of nobility announced with fanfares of the Trifels Herolds, who in turn celebrate their 70th "birthday" this year.
Saturday, 27th and Sunday, 28th July, the old town centre is alive with music by famous folk-groups such as SKYE, Skadefryd and Duivelspack, walking acts, dance performances, sword fights and much more in the medieval market setting.
For further details on how to reach Annweiler, picture gallery, public transportation and more go to www.richard-loewenherz-fest.de
Annweiler welcomes you and invites you to enjoy an action packed family weekend outing. It is virtually in your neighbourhood!
(Visited 18 times, 1 visits today)
Related Events