Please note many events have been canceled. Please check with the event organizer prior to departure.

Floriade Expo 2022: International Horticulture Exhibition
April 27

-

October 9

€29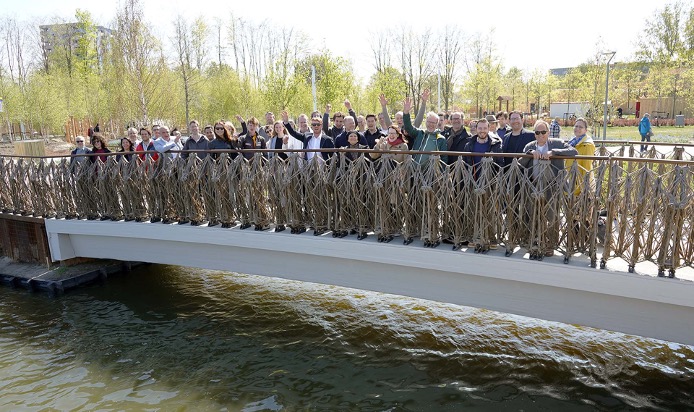 Come enjoy the scents and colours of flowers, plants, vegetables and fruits at the International Horticultural Exhibition Floriade in Almere. Discover solutions that make our cities more fun, more beautiful and more sustainable. Floriade only takes place once every 10 years. Don't miss it until October 9. Admission costs €29 including a single ride with a cable car. For more information visit www.floriade.com
With the inauguration of the first "Smart Circular Bridge", history was made on Friday April 22nd, at the International Horticultural Exhibition Floriade Expo 2022 in Almere, the Netherlands. And what's so special about the bridge? It's made from a bio-composite material consisting of flax and a special bio-resin. The official inauguration was done by Ank Bijleveld-Schouten, Mayor of Almere, before other project participants followed and outlined their work on the bridge over the last months. The material in the bridge is light and highly stable with properties that are comparable to aluminium or steel. The project offers enormous potential for a bio-based circular economy, and the approach used to realize the bridge could help to reduce CO2 consumption in the construction industry and reduce resource consumption. In the EU project "Smart Circular Bridge", an interdisciplinary team of 15 participants is working on the development of a series of smart and sustainable bridges. The project is led by the Eindhoven University of Technology with Rijk Blok acting as the project lead. In fact, the "Smart Circular Bridge" in Almere is the first of three bridges. Two more bridges for pedestrians and cyclists will be built in Ulm (Germany) in 2022 and in Bergen op Zoom (Netherlands) in 2023. These projects are expected to provide important insights on the future application of bio-composites. For example, the bridges will be subject to permanent monitoring via a series of sensors embedded in the bridges. In Almere, almost 100 sensors provide comprehensive data in real time on material behavior in everyday use. With a view to the circular economy, the project is also investigating what options arise when the bridges have reached the end of their life after decades. Currently, three options are conceivable for the material: mechanical, chemical, and even biological recycling.
Related Events