Cornhole Europe Tournament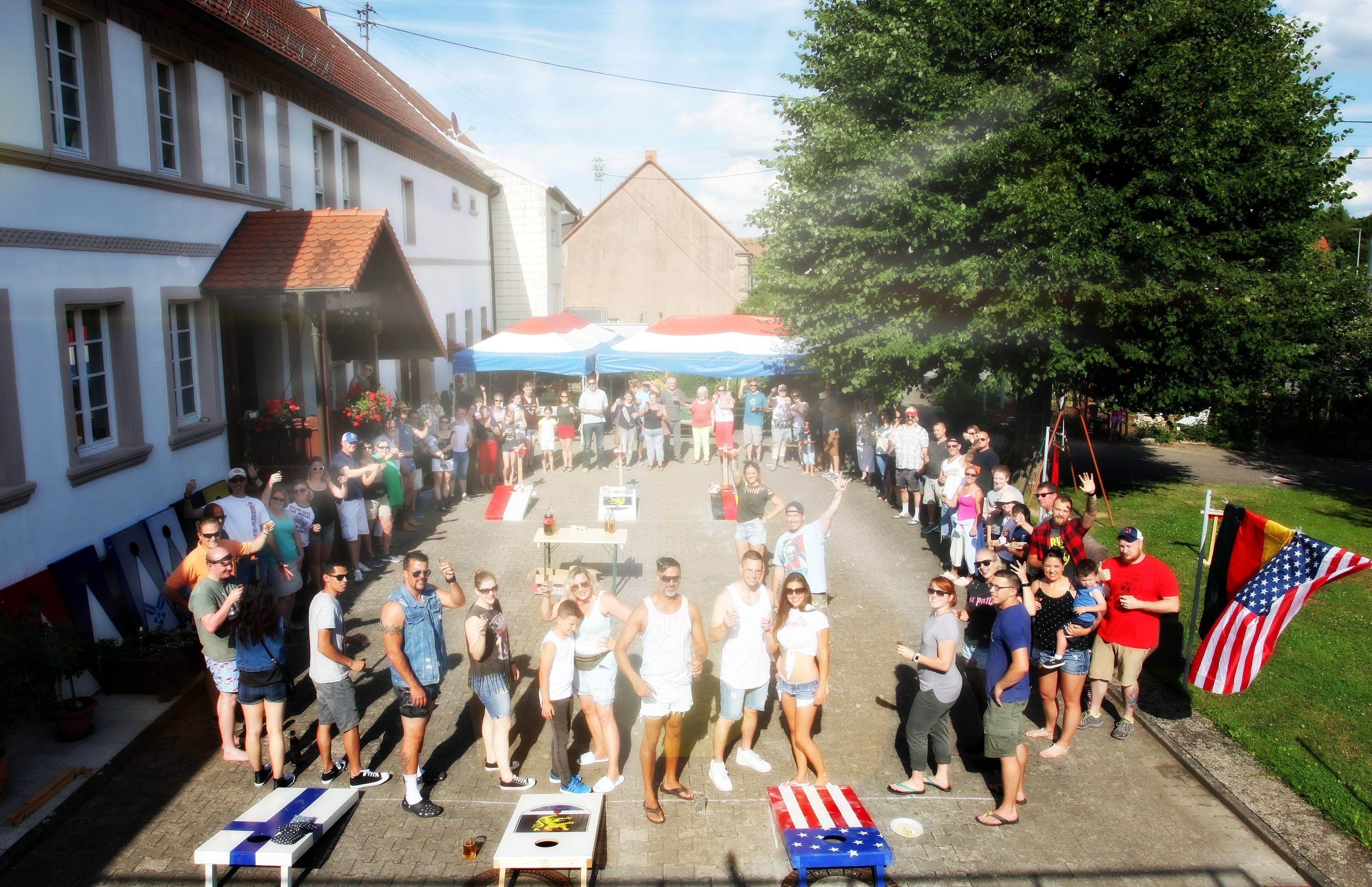 A group of American civilians, airmen, soldiers, and their German neighbors formed a club in the dark days after a righteous new year's eve fireworks display in the tiny village of Konken, located near Ramstein. The local village restaurant Gasthaus Gerlach opened up their indoor space so they could play rain or shine. This provides a great excuse for kids, adults, Germans, and Americans to hang out on Friday nights, learn more about each other, and have fun playing cornhole games with kids and dogs running around.
Is cornhole just for Americans and tailgating? Or, is it a way to build vibrant overseas experiences for expats and military stationed abroad?
1st Annual German-American Friendship Tournament. Blind Draw Doubles Tournament. One American will be paired with one German to create bonds! Register below, top 30 teams to play. Food and drinks will be for sale from local community. Prizes for winners. Come join the fun and meet your neighbors who are cool and laid back to build stronger expat and local communities.
One of the tournaments will take place on April 27 from 2 p.m. Admission costs €10.
Photo by Morgan Fielder
(Visited 15 times, 1 visits today)
Related Events