Cornhole Europa tournament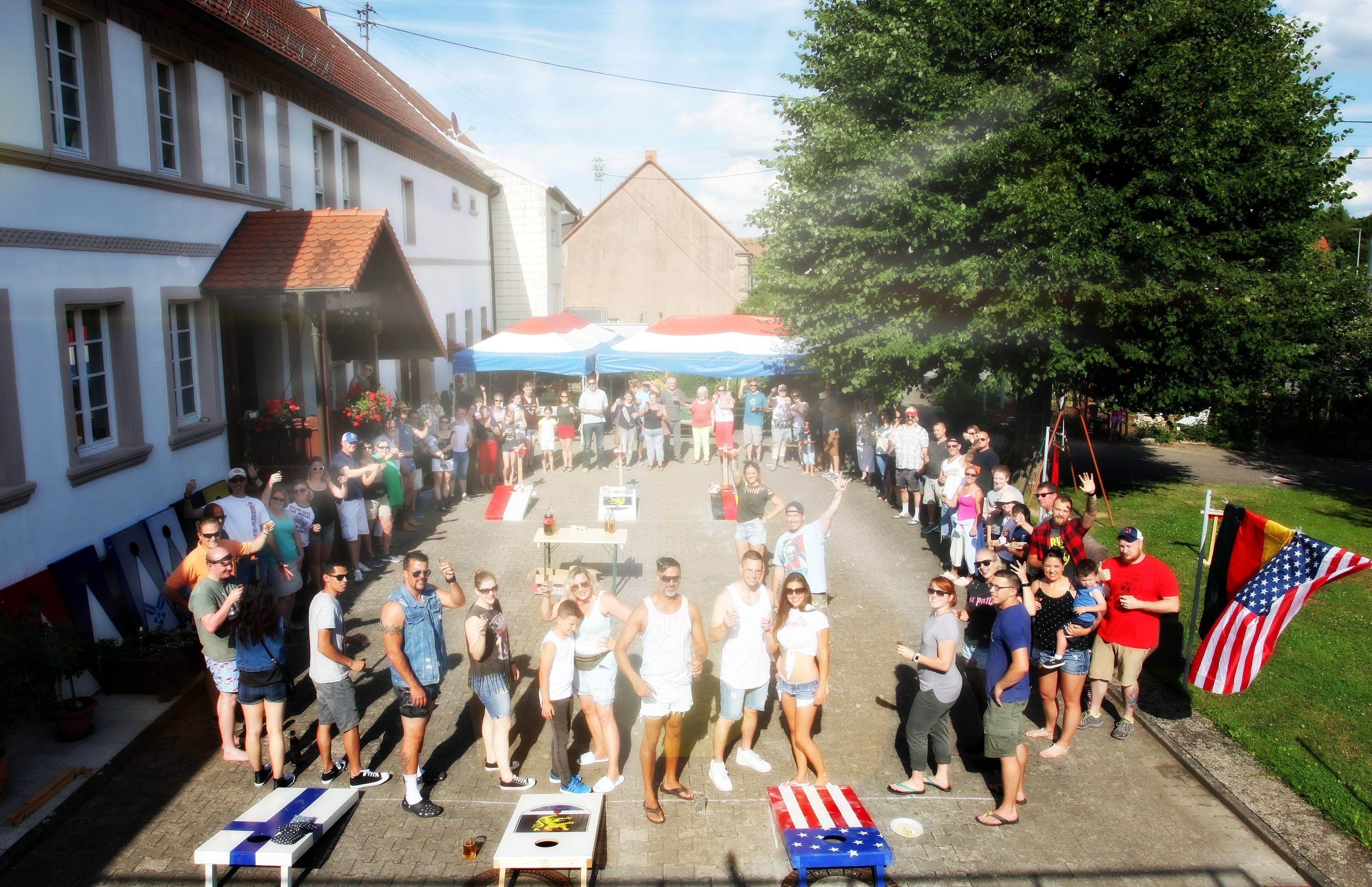 A group of American civilians, airmen, soldiers, and their German neighbors formed a club in the dark days after a righteous new year's eve fireworks display in the tiny village of Konken, located near Ramstein. The local village restaurant Gasthaus Gerlach opened up their indoor space so they could play rain or shine. This provides a great excuse for kids, adults, Germans, and Americans to hang out on Friday nights, learn more about each other, and have fun playing cornhole games with kids and dogs running around.
Is cornhole just for Americans and tailgating? Or, is it a way to build vibrant overseas experiences for expats and military stationed abroad?
With a little luck and social media, the Konken Cornhole Club connected to the burgeoning cornhole scene in Germany, Sweden, and the Netherlands.
One of the tournaments will take place on June 22 from 2 p.m. 
This cornhole tournament/party/potluck has a twist: Costume contest! Theme: Superheros! Prizes for men, women, and family costumes. Get ready for the bounce house, opening ceremony and live band.
Photo by Morgan Fielder
(Visited 20 times, 1 visits today)
Related Events