When you live in Germany between Thanksgiving and Christmas, it can truly feel like "It's Christmas Everyday!" I live in Baden-Württemberg and we literally have a Christmas fest (sometimes more than one) in our county every single weekend during this season. It's incredible. Whether it's Tübingen ChocolateArT or Esslingen's Medieval Christmas Market or Stuttgart Christmas Market including an ice rink, finding just "one" favorite may be difficult to do.
Christmas Market vs. Advent Market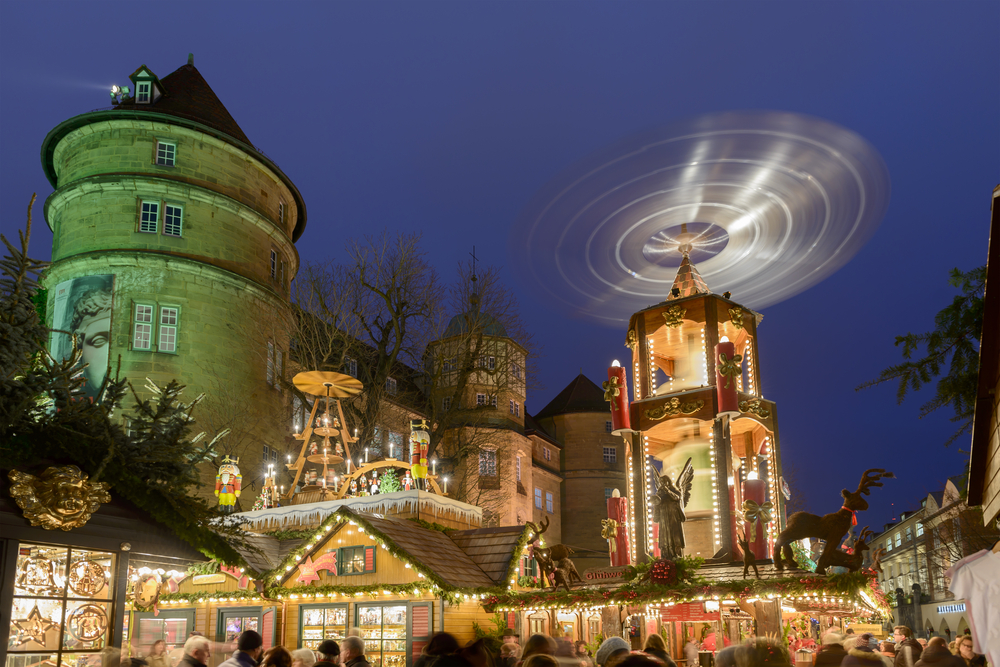 © hal pand / Shutterstock.com
An interesting fact I've learned about Christmas markets (Weihnachtsmarkts) in Deutschland is they are similar but a little different to Advent markets. A Christmas market has local and commercial artisans, traditional seasonal foods, Glühwein, beer and other warm hot toddy's on a cold winter day.
Adventmarkts may include some food and wine vendors but will usually include a choir, a blessing or toast and music. These are usually held in smaller, quaint towns around the countryside in Stuttgart. Our little town will have one this year, and I'm sure not to miss out.
Upcoming Markets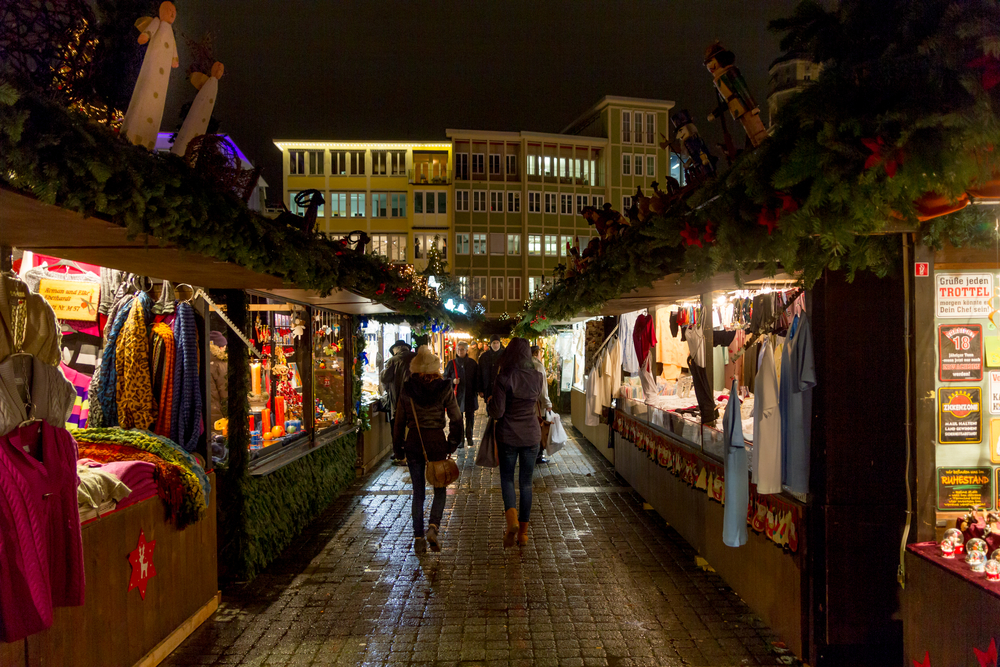 © AMzPhoto/ Shutterstock.com
Here is a list of upcoming Christmas (Weihnachts) Markets and Advent Markets to help you plan your holiday season with family and visitors.
NOVEMBER 2016
Nov. 19-20
Adventmarkt by children for children – Youth Farm in Böblingen
Nov. 21 – Dec. 22
Ulm Weihnachtsmarkt
Nov. 21 – Dec. 22
Heidelberg Christmas Market
Nov. 22 – Dec. 23
Wiesbaden's Twinkling Star Christmas Market
Nov. 22 – Dec. 22
Esslingen Am Neckar – Mittelaltermarkt und Weihnachtsmarkt
Nov. 22 – Dec. 22
Ludwigsburg Baroque Weihnachtsmarkt
Nov. 23 – Dec. 23
Stuttgart's Weihnachtsmarkt
Nov. 23 – Dec. 22
Frankfurt Christmas Market
Nov. 23 – Dec. 23
Mannheim Christmas Market
Nov. 24 – Dec. 21
Schwäbisch Hall Weihnachtsmarkt
Nov. 25 – Dec. 31
Strasbourg, France Weihnachtsmarkt
Nov. 25-27 & Dec. 2-4
Burg Hohenzollern Königlicher Weihnachtsmarkt
Nov. 26 – 27
Blaubeuren Wintermarchenmarket
Nov. 29 – Dec. 4
Tübingen International Chocolate Fest
DECEMBER 2016
Dec. 1 – 11
Rottweil Weihnachtsmarkt
Dec. 3 – 18
Kirchheim U. Teck Weihnachtsmarkt
Dec. 2 – 4
Nagolder Weihnachtsmarkt
Dec. 2 – 11
Nürtringen Weihnachtmarkt
Dec. 3-4
Weil der Stadt Kepler Weihnachtsmarkt
Dec. 10-11
Liechtenstein Weihnachtsmarkt
Dec. 9-11
Tübingen Weihnachtsmarkt
Dec. 13-22
Tuttlingen Weihnachtsmarket
Dec. 10-11 & 17-18
Dischingen Romantic Castle Katzenstein
Check out this website for an absolute complete list of ALL Christmas markets in Baden-Württemberg.
Christmas Traditions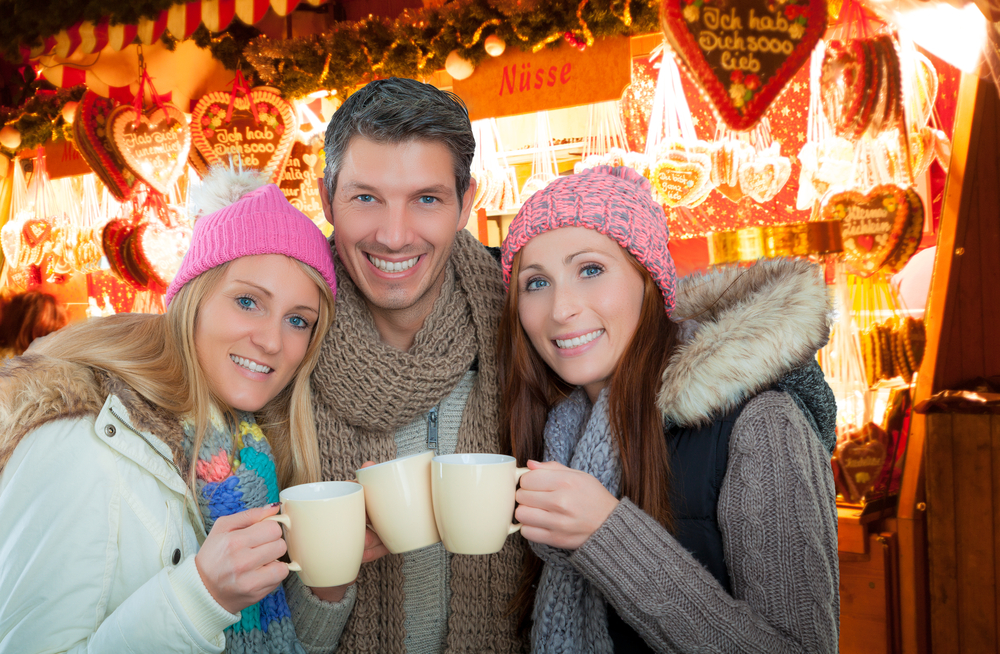 © altafulla / Shutterstock.com

Celebrating Christmas in Germany is like being in a fairy tale. If part of your Christmas and holiday season is to include a traditional event (ballet, play or musical), then the Stuttgart community does not disappoint.

Bookmark This Page Today for Exclusive Deals
Ballet in Stuttgart (Then type in "ballet" in events section.)
Russian Ballet from St. Petersburg
Swan Lake
The Nutcracker

Celebrating the holidays overseas can bring a longing for the states and family with moments of nostalgia. Although we are missing them during this season, I know I will try to warm the chill by discovering a new castle, market or a winter sport. If all else fails, then I will try shopping! I hope this holiday season brings you new friends, health, wealth and happiness. Frohe Weihnachten! (Merry Christmas!)

Author's Profile: Wendy Payne is a military spouse and lives with her family in Stuttgart, Germany. She is a freelance writer, blogger and photographer. She also enjoys gardening, hiking, yoga and sharing Europe with people.

Featured Image Photo Credit:  © Phillip Grobler / Shutterstock.com 

(Visited 1,062 times, 1 visits today)

Tags: