MilitaryInGermany.com is one of several community media products offered by AdvantiPro, proud publishers of the Kaiserslautern American, Stuttgart Citizen, and Herald Union newspapers for the American military community based in Germany. AdvantiPro also produces the annual Find-It Guide phone directory and the Classified World website.
As a fully bilingual graphic design agency and publishing house based in Kaiserslautern, AdvantiPro has a unique set of products to help you market your business to the more than 150,000 Americans living in the area.
Our products:
Military in Germany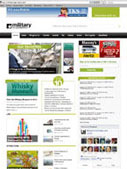 Military in Germany contains the websites of all of the printed products from AdvantiPro plus a gold mine of articles and information about things to do for military families off-base/off-post. Community members make additions to the website and visit often to learn about things to do for the English speaking community. Find out more about events, movies and fun things to do by visiting www.militaryingermany.com today!
Kaiserslautern American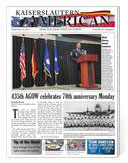 The Kaiserslautern American is a weekly English language newspaper which is delivered to every mailbox on base in the Kaiserslautern Military Community free of charge. Up to 20,000 copies are distributed each week to the largest military community outside the continental U.S.
Learn more by visiting kaiserslauternamerican.com today!
Herald Union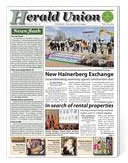 The Herald Union is a bi-weekly English language newspaper serving the Wiesbaden Military Community based at Clay Kaserne, commonly known as Wiesbaden Army Air Field where 18,000 military and family members live. Up to 7,000 copies are distributed free of charge, many hand-delivered to military housing areas on base. Learn more by visiting herald-union.com today!
The Citizen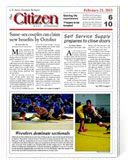 The Stuttgart Citizen is an English language newspaper for the Stuttgart Military Community. Distributed free of charge, 7,000 copies are distributed to the local military community bi-weekly. Stuttgart is home to the U.S. Europe Command and U.S. Africa Command for the United States military, with more than 24,000 active duty military and their families living in the area. Learn more by visiting stuttgartcitizen.com today!
Find-It Guide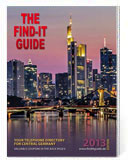 The Find-It Guide is an annual military and business telephone directory specifically geared towards Americans living in Germany. It has a distribution of 100,000 copies which are distributed free of charge to the American military community, located throughout Germany. Learn more by visiting The Find-It Guide website today!
Find-It Guide Classifieds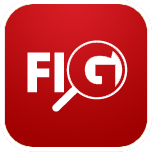 Find-It Guide Classifieds is a website for all classified ads that appear in our three newspapers here in Germany. Ads placed on the site appear immediately and are scheduled to print in the newspaper of your choice.  Private ads and photos are free with commercial ads being a cost effective way to promote your business. Learn more by visiting FinditGuide.com today!
AdvantiDesign
AdvantiDesign is AdvantiPro's internal design bureau and advertising agency. Being a one-stop-shop, AdvantiDesign offers innovative and clever marketing solutions for all your advertising and corporate needs.

AdvantiDesign boosts the expressive power of your marketing tools and intensifies the impact of your message to enrich your audience's experience. Our graphic and design team has worked with Americans for many years and will be happy to assist you with any project. Learn more about the products and services offered by visiting www.addvantipro.de today! Learn more about AdvantiDesign by visiting advantidesign.com today!
Contact us to learn more:
AdvantiPro GmbH
Europaallee 3
67657 Kaiserslautern
Tel.: 0049 (0) 631 – 30 33 55 -30
Fax: 0049 (0) 631 – 30 33 55 -35
Website: advantipro.de
(Visited 3,971 times, 1 visits today)